While Black Friday is going to be a lot different this year, the good news is that it hasn't been canceled. It is still happening and with a lot of caution and protocols in place. If you have your heart set in something, make sure you call the store ahead of time to inquire about their BF protocols and timings of operation too.
A lot of retailers have decided either to stay closed entirely or to stay open for limited time on Black Friday, despite there is good news for all shoppers- the Black Friday sales started earlier both online and in-stores this year. Retailers already announced their Black Friday/Cyber Monday sales a couple of weeks ahead of the actual week and it's going strong. I'm sure everyone, myself included are making the most of this early onset of BF sales.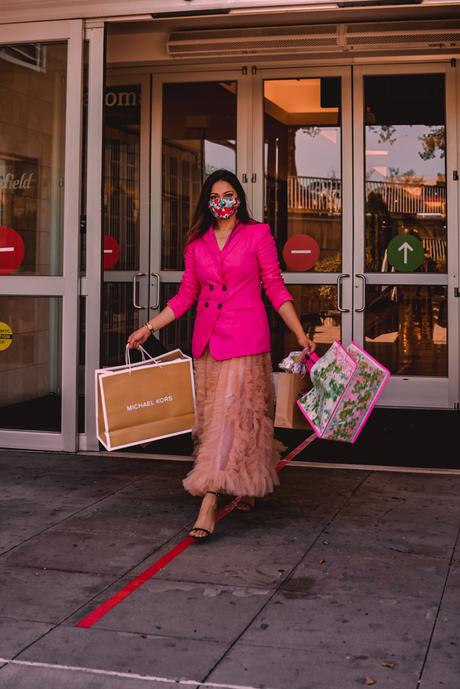 I understand that a lot of folks are skipping unnecessary spending this year and I totally respect their choice. But, all those who are getting their shopping list ready, I support their choice as well:
1- Our economy and businesses ( both big and small ) need the boost and could use all the financial influx we could possible provide. So, this is the time to shop, save big bucks and in return support the economy.
2- With a lot of retailers either filing for Chapter 11 bankruptcy or undergoing major restructuring, this could be the last time you could be shopping at your favorite stores. So go ahead, grab a thing or two as memorabilia ( if it makes sense at all ).
3- Not intending to sound too pushy, but some of the discounts being offered as a part of the BF sales are too good to pass, especially the ones on electronics, home appliances, gym equipments and high end merchandising. The retailers are also offering payment plans which make buying anything so easy.
4- Talking about payments- there are so many pay-over-time options at your fingertips. They make shopping so much easier, you choose your own terms and times for payment without any interest being charged, as long as you make regular payments. Just choose the payment option at checkout and you are good to go.

: 50% off everything with code SOFESTIVE

BANANA REPUBLIC:50% off everything + extra 10% off with code


- upto 60% off plus an extra 20% off with code

KENDRA SCOTT: unto 30% off sale ( no code needed )

AMERICAN EAGLE : 40% off plus free shipping ( no code needed )

EXPRESS: 50% off everything ( no code needed )

STEVE MADDEN : 30% off everything with code