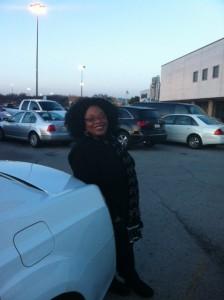 No more room in my trunk! Macy's Round 2
I had high hopes for Black Friday 2012! In a 24 hour time frame we hit 2 department stores, 4 malls, and 3 different Macy stores. I daydreamed of shopping in the Kate Spade, Michael Kors, and Ralph Lauren outlets. I could imagine all of the cute handbags and accessories waiting for me. And I could see me being wowed by the all the fabulous sales! This year one word comes to mind when I think of Black Friday…..Lines. Why because every store had one. The lines were extremely long just to get in the stores until I didn't even bother standing in them. People were jammed packed in the stores like sardines; making shopping for merchandise uncomfortable and just not worth it. This year, I did a lot of personal shopping for people; this should be a second job for me! Luckily, the items I needed to purchase for others were easily obtained.
My evening started out at Wal-Mart, since I live in the big city, I drove 45 miles outside the city closer to the outlet mall I wanted to go to afterwards. I left at 8pm Thanksgiving night and was delighted to find that this particular Wal-Mart was not crowded. I was able to easily obtain 3 TV's and a few other items on my list.  This location proved to be a stress free shopping experience! I decided against wearing any of my fabulous extensions and rocked my short afro because I didn't want hair getting in my way!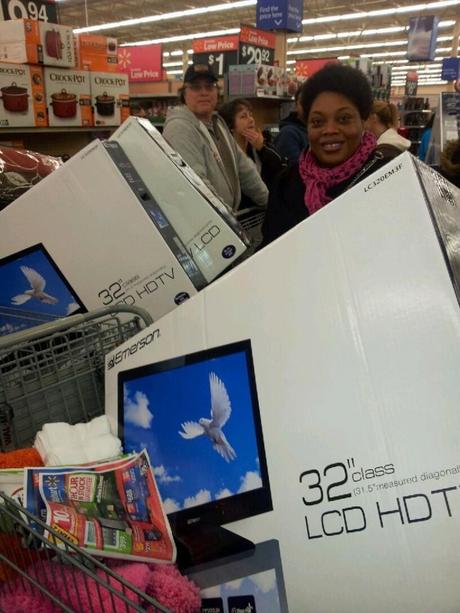 Yes, both carts belong to me!
Next, I hit the Chicago Premium Outlets and this is where I ran into herds and herds of people. See the pictures below for examples of what I'm writing about. There appeared to be several problems with line jumping. When I started out the temperature was a comfortable 55 degrees. After midnight, the temp dropped to the lower 30's. So I can entertain the idea of people being pissed off because people were cutting the line. I left the outlet with 2 bras and a pair of tights!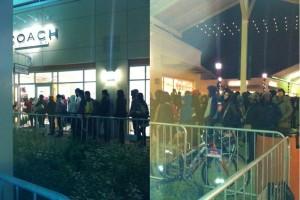 The beginning and ending of the Coach line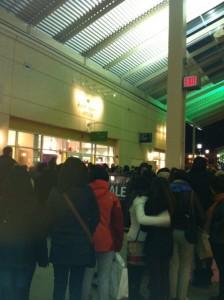 The 5th row of the Kate Spade line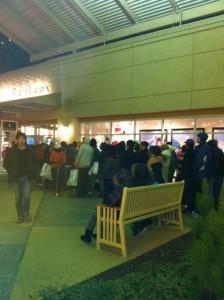 The line for Ralph Lauren
I finally made it Macy's at about 3am Friday morning and had an amazing haul there. The location I went to wasn't crowded and I was able to shop comfortably. I caught some awesome deals with their savings pass and scored a beautiful military style coat for more than half off the $200.00 retail price. I hit a few more stores outside of Macy's and then headed home for a few hours of rest.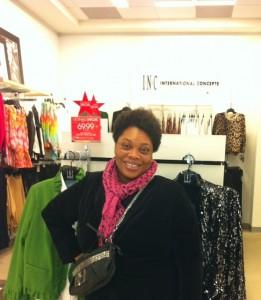 We visited more malls throughout the weekend, went out to dinner, and checked out the final Twilight. When Sunday rolled around, I was too tired to do anything but be a couch potato.  Overall, Black Friday was fun.  I scored some nice pieces for my wardrobe and enjoyed hanging out with my sidekicks. I love going out on Black Friday but I'm leaning towards shopping online next year. The massive lines simply weren't worth it. But didn't I say the same thing last year?