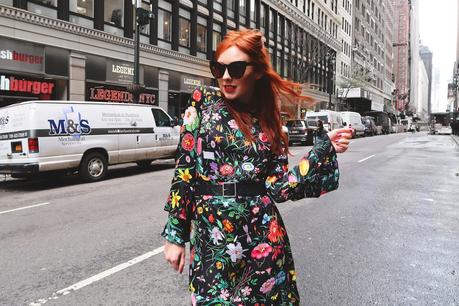 Hello!To Spring or not to spring?Don't think New York can decide what season it is in right now!Guess thats why they say 'april showers'
I'm sitting in bed listening to what sounds like the end of the world outside LOL the rain and wind are that bad.Bagsey staying in all night.
Yehhh anyways... I got this badass botanical print dress from Stylewe.comCLICK TO GO TO DRESS
I'm seeing a lot of floral prints around atm.. especially in zaraSo I was super glad to receive this!It also has ruffle sleeves and hem which ticks another trend box of this season *tick*Its a silky fabric so comfy and lightweight.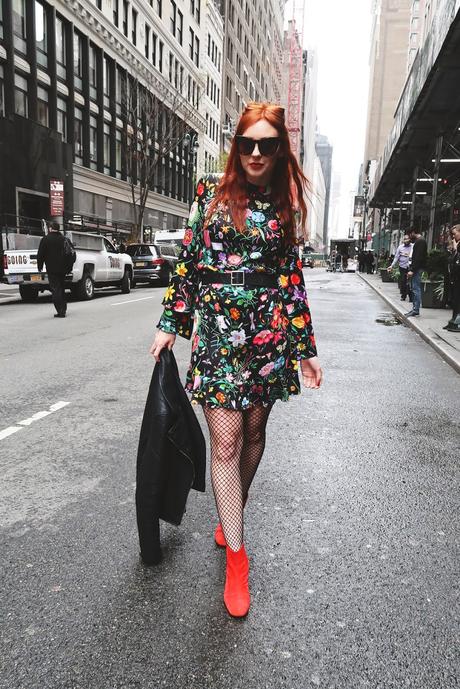 I'm wearing it with fishnets and cute lil topshop red suede booties which I LOVE and were totally worth splashing over $150 on *embarrassed face*Thats kinda a lot of money for me to spend on 1 item you know. I am a right bargain hunter usually but I just gave in to these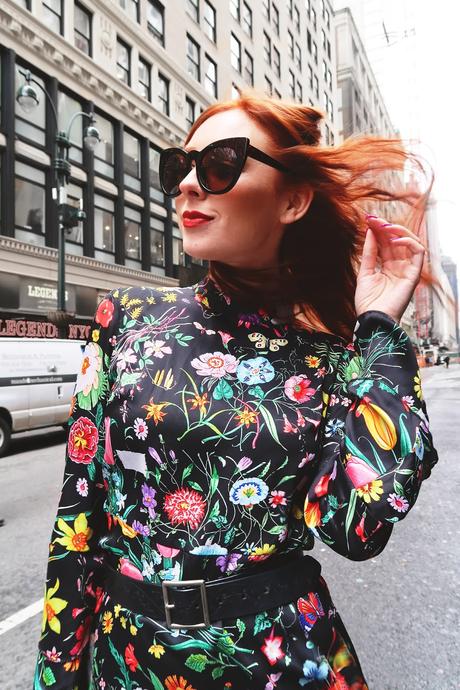 My belt is thrifted. I swear I only get my belts from thrift stores.Reason: they have so many and most are vintage leather anyways so what the point of spending over $20 when you can pay under $5 in the thrift store *shrugs*
Keeping it short and sweet tonight because I am kinda tired BUT... I have got some exciting outfits coming up so stay tuned and remember to follow my instagram for daily outfit posts  (@trixandthecity )