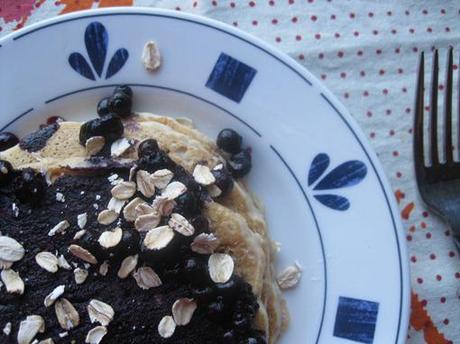 I woke up way before Jaemen this morning. Since we're starting our new fitness regiment today I decided to make breakfast while I waited for him to wake up so we could start sweating.
I made oatmeal maple pancakes with a blueberry sauce for topping.
Pancakes
first combine pancake mix with water as directed.
then combine pancake mix with a packet of instant oatmeal and a little more water.
let the combination sit, it should be watery, for a few minutes to let the oatmeal absorb all the water.
then cook!
Sauce
Get this! I just put between 1/4 and1/3 cup frozen blueberries in a sauce pan and cooked them down on medium heat! Voila!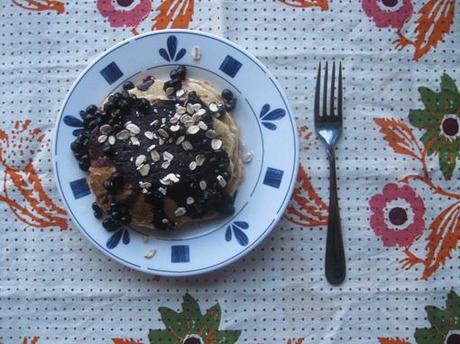 My mix of 1/3 cup Hungry Jack Buttermilk Pancake Mix combined with one packet maple instant oatmeal made 3 HUGE flapjacks! And the oatmeal ones have awesome filling factor points. Like, stuffed status.
In total my breakfast was….
381 calories!
Fitness
Our first day out pounding the pavement.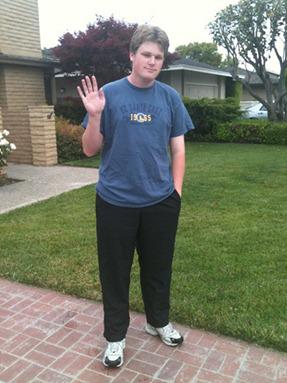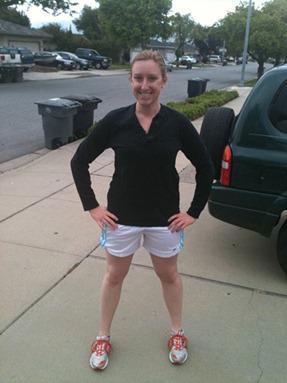 Today we did week 1 day 1 of the Couch to 5K running plan which means we walked for 90 seconds and ran for 60 seconds for a total of 30 minutes.  We covered 2.12 miles and Jaemen burnt 300 calories, way more than my 225. He's already winning.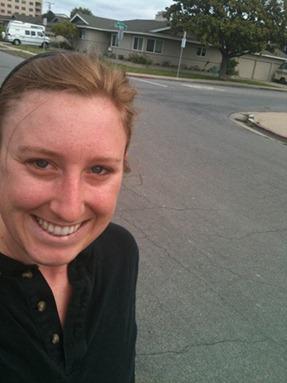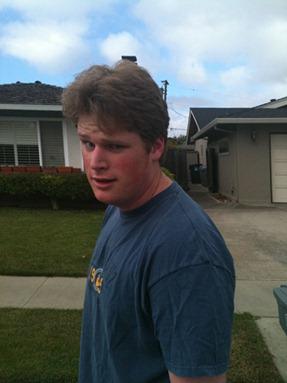 Some captured moments on the road. Jaemen's face says it all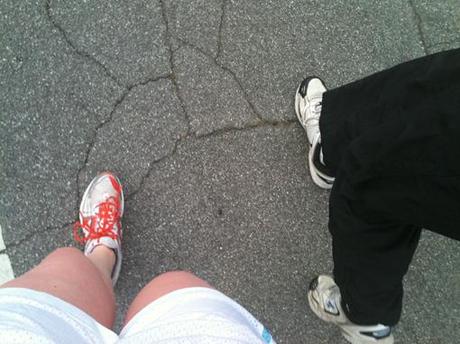 Left-right-left-right-left-right.
After we got home Jaemen made his first "calorie conscious" breakfast.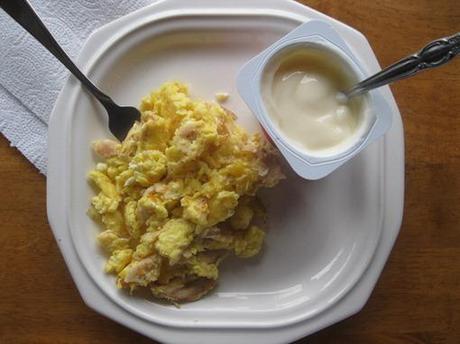 2 scrambled eggs with turkey breast and cheese with a vanilla Yoplait yogurt.
Lose it!
Because of the name of our challenge I decided Jaemen and I should use the Lose It, calorie counter and fitness tracker online program and iPhone app to help us track our eats. So if you're using Lose it, to lose it find us so we can be friends!
We're kennedy.maren and jaemenhkennedy.
They say people on Lose it that have more than 3 friends lose twice as much weight!