Humans hate boredom. Maybe one of the reasons is that we are made to be active, to do something and to achieve our potential as a person. No wonder that lately there are numerous recreations that we can find on the web that keeps other people busy on their daily living. Somehow these became fads and internet sensations that people are crazy about. Check this out.
Planking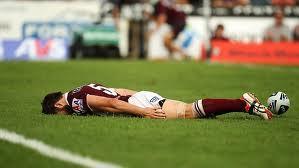 Planking mimics the wooden planks rigidity through lying down. It is a creative activity that consists of lying your face down in an unusual location. The hands must touch the sides of the body and having a photograph of the participant taken and posted on the internet is an essential part of this pastime. On May 29 2011, Max Key, son of New Zealand Prime Minister John Key, uploaded a photograph to Facebook of himself planking on a lounge suite, his father standing behind him. After the photograph was reproduced on the front page of the New Zealand Herald two days later, the Prime Minister's office initially declined comment, but later that day, confirming that the photograph was indeed genuine, Mr. Key remarked that he doesn't see anything wrong with planking when done safely, and that it was he who had actually introduced Max to planking in the first place, having seen a video of the phenomenon on YouTube.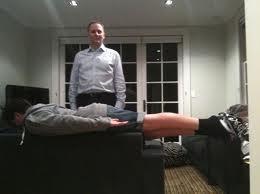 This fad was criticized due to its similarity with the slave trade-era practice and manner of stowing African slaves upon the planks of a slave ship's lower hold, as illustrated in the Brookes abolitionist poster imagery. It is also unusually hazardous to some especially that there are cases back from September 2009 that seven doctors and nurses that usually have home medical equipment and medical products working at the Great Western Hospital in Swindon, England were suspended for playing the lying down game while on duty. On 15 May 2011, Acton Beale, a 20-year-old man, plunged to his death after reportedly "planking" on a seventh-floor balcony in Brisbane, Australia. 
Teapotting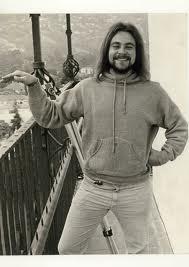 With its 6220 fans on Facebook, teapotting is one of the variations that arose shortly after planking went viral. This activity consists of a teapot post or bending the arms in a shape of a teapot in reference to the children's song and dance "I'm a Little Teapot". This variation was created by psychology teachers Alison Coate and Olivia Campbell in Mortlake College as an attempt to create a new fad after viewing the amount of attention planking received.  Unlike planking teapotting is not death defying and still there are no records of death till now.
Here is an excerpt from the
Facebook info of Teapotting
:
Following the sensation that was Planking, it's time to move on. Teapotting requires ultimate skill, finesse and subtlety in order to create the move in front - or on top of - varying conditions and objects. Unlike Planking, Teapotting is non-hazardous. We can almost guarantee that no one will be hurt while attempting a Teapot.
Disclaimer: it is not recommended to Teapot whilst a) under the influence, b) off a balcony, c) on top of your boss' car and d) with scones and cream.
Balling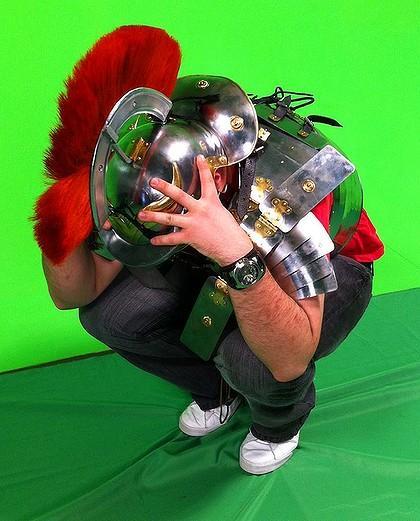 Image from the Sydney Morning Herald
Balling is an activity of people posing for photos wrapped up in a ball. This is another trend that came out after planking. You can actually do it on desks, chairs and anywhere as long as it's safe.
Owling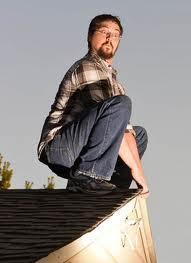 Owling is a variation on planking in which a person squats "like an owl" in unusual places. It consists of nothing more taxing than crouching on one's haunches and staring into the middle distance, like an owl. It was first documented on July 11, 2011 in a post on the social news website Reddit.
Batting
Image from dothebat.com
Batting, is hanging your body upside down like a bat and folding your arms in a V-shape onto the waist. I actually want this pose to be printed through
digitizing service
on one of my shirts.
Horsemanning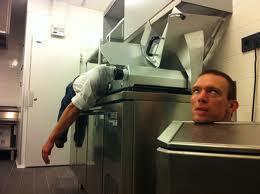 This is another pose that I want to be printed on one of my t-shirts through digitizing service aside from batting. Horsemanning is a revival of a photography fad in the 1920's wherein it involves posing two people so that they appear to be a single body with a detached head. It is thought that the name comes from the Headless Horseman in Washington Irving's short story The Legend of Sleepy Hollow. The objective of horsemanning is to make it appear that the photo's subject has been beheaded. 
Leisure Dive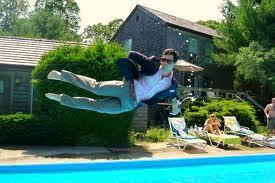 This is the leap and splash "mid dive" photography fad.  Invented by John Lewis and Alex Scott, it started on the LeisureDive.com last July 1, 2011. Within the month, a million people had visited.  I guess, home medical equipment and medical products could be use here if ever you don't know how to dive or swim, eh.
This is an excerpt from their
About page
:
A leisure dive is a jump into a body of water (or at least something soft), striking a 'leisure pose' in mid-air. Ideally, a photographer captures the moment when the diver has reached peak height above water, when his or her hips are parallel to the waterline. If successful, the result is an airborne Corona commercial you can post to your preferred social networking platform, or mantle, if you're old school.
Oh, and Leisure Dives are actual dives, not superimposed images. That would be so much less cool.
Sources:  
Wikipedia
| Google Images