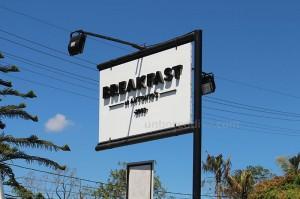 We wanted to try out the different restaurants around the city while we were staying in Tagaytay for my birthday weekend, and Antonio's was on top of our list. Unfortunately, we found out that the theme is fine dining and reservations are required. We were in our shorts and summer tops, and couldn't wait for a month to get on their list.
And then there's Breakfast at Antonio's. It's the laid-back option offered by the owner/s of Antonio's and they serve all-day breakfast. We were there at lunchtime and we tried their very short menu for high noon. We were not disappointed.
My husband enjoyed their very tender pork ribs while I had their roast chicken with a very large side of roast potatoes. The chicken's sauce was oh-so-yummy made up of mushroom cooked in cream and chardonnay. They marinated the chicken in orange juice, rosemary, thyme and all other good stuff that I can't remember now, and slow-roasted for 2 hours. It was heavenly. I barely touched the potatoes because I hadn't realized that I had ordered half a chicken. I had their pineapple-and-blueberry smoothie and it was good too, although a little too sweet for my taste.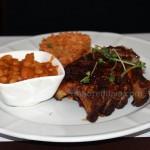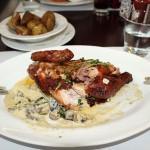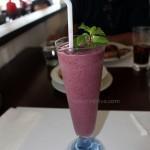 We ate quickly (as usual) and proceeded to survey the place. Both the interior and exterior walls were bathed in white with black sidings which I notice seem to be the signature color of all of Antonio's buildings.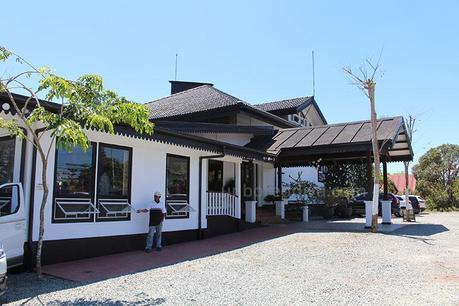 There was no a/c, attesting to the cool weather of Tagaytay, so screened windows were in almost all sides of the building. I saw only a couple of ceiling fans. The servers were all dressed in white – shirt, pants and apron – as I am guessing is the main uniform in all their restaurants. At the main entrance is their shop where they sell their own ground coffee, bread and pastries. I had planned to buy on our way out but it totally slipped my mind.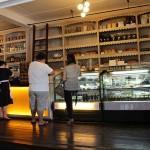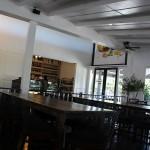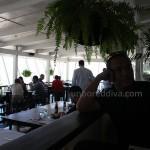 The service is great; the servers were very attentive to our needs. The head server took his time to explain the menu and how each dish that we ordered was cooked and prepared. Food did not take long to reach our table, and although the place was busy at the time, the restaurant was adequately staffed. The price is a little above the regular restaurant prices and is even more expensive than some of the posh restaurants in Makati, so while the food is really good, you are also paying for the name.
We will definitely return to Breakfast at Antonio's for the food and experience.