Morning folks! I know what you're thinking; 'Kayla you can't haul a theater production…' YES I CAN WATCH ME GO.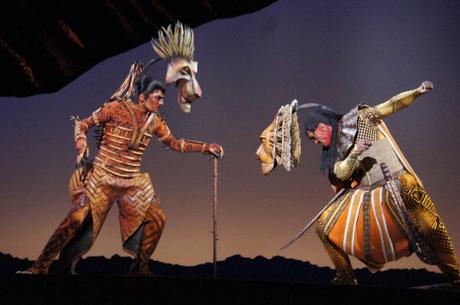 Okay, maybe I can't actually show you the show, but I can tell you about it. But if I tried to do that we'd be for days. I'll just tell you it was amazing and that you should definitely go and see it. I can't even describe how brilliant and clever it was.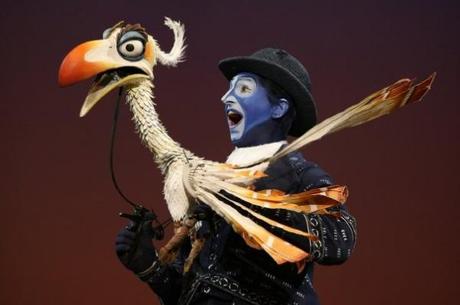 Do you remember the bit where Scar has Zazu prisoner and he wants him to sing something more entertaining? 'Zazu' started singing Let It Go from Frozen! Scar quickly told him to sing anything but that – such a funny twist!
For those of you that haven't seen previous posts where this has been mentioned (shame on you), my Mum took me to London to see Lion King (on 10/04) for my 22nd birthday (which was 07/04) – it was a toss up between Lion King and Les Miserables. I got a bit teary eyed during the first song of LK so I hate to think what I'd of been like if we'd seen Les Mis!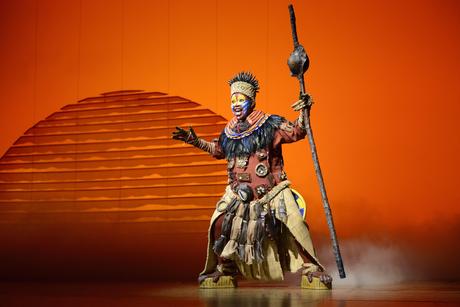 I think Rafiki was one of my favorite characters from the show – the actresses voice was incredible! I cried a little bit. And look at her feet!
I honestly want to tell you guys all about it but it's pretty much impossible over the internet. Let's all go and see it together, and then we can happy cry and you'll know the feels. So instead of sitting here for ages describing every detail of everything, I'm instead going to share with you the souvenirs and memorabilia we got!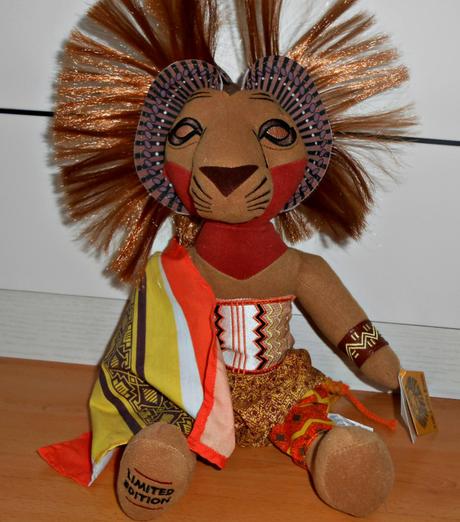 How cute is this guy?! There were two different plushies available – the other one replicated the solid prop they use in the actual show but I thought this one would be nicer to keep!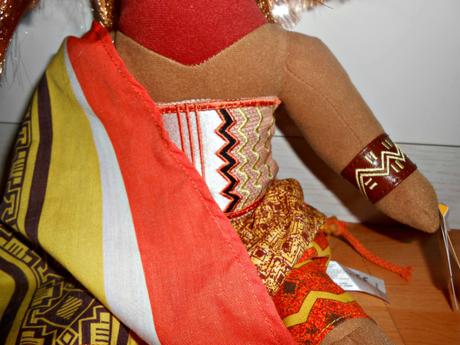 I like that he's dressed in a costume similar to the actors! I think it makes it less of a Lion King toy and more of a keepsake.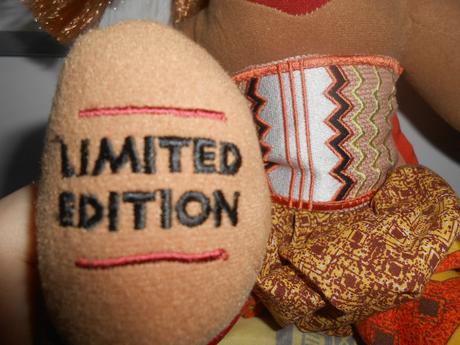 Plus he's limited edition!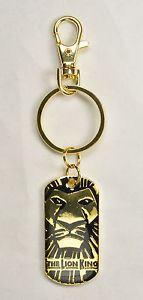 My Mum and I also got matching key chains, and she bought a fridge magnet – I feel fridge magnet's are quite a 'mumsy' thing to buy? She saw the magnet just as she was paying and hurridly added it to her pile! There were quite a few t-shirts, jumpers, and even a fleecey blanket available but they're the kind of things that would just end up being forgotten about in the bottom of the wardrobe.
We also picked up a cute little charm bracelet in a nice display box – I didn't want it to wear, it'll nice be nice to keep. Maybe I'll wear it if I was to ever go and see the show again, which hopefully I will! It was well worth a numb bum! :D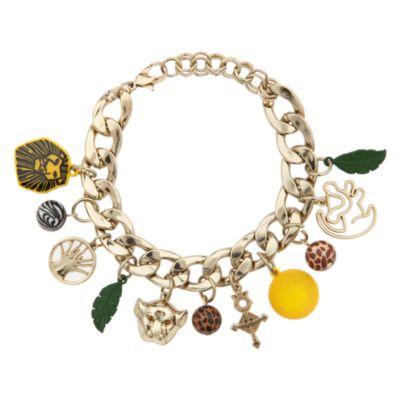 Isn't the bracelet lovely! It's more gold toned in real life – it's pretty chunky too. Turns out you can find this exact bracelet at the Disney store!
It was far too difficult to try and get decent shots of the key chain and the bracelet, so I've found photos of the items elsewhere. If you click on the picture it will take you to the source. The same goes for the in show pictures; we obviously weren't allowed to sit there with our cameras out but you'd be suprised how many people tried! Just sit and enjoy the show for christ sake – facebook won't mind if they miss out on a blurry photo or two.
Much amaze. Such wow.
I also spotted some awesome cups and I really fancied one for my car, but they wouldn't sell it to me unless I had a slushie! It actually wasn't too bad and I got to keep the cup- you know the ones with the lid and the built in straw? It's basically that but yellow with the LK poster design on it. I refuse to drink out of anything else for the next month.
Oh and of course we got one of the souvenir brochures! I've had quite a lot of fun reading through it today – it's amazing the amount of work that goes into everything! They tell you a bit more about the costumes and why they're designed the way they are which is really interesting.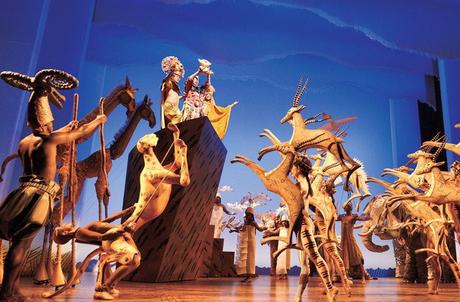 Look at the cheetah!
We sat in the middle stalls, about 10 rows from the front and 3 seats from the aisle so we got a really good view of both the stage and the actors/costumes as they came through the crowd! Please please go and see it! Even if you're not a Disney fan I promise you won't be disappointed!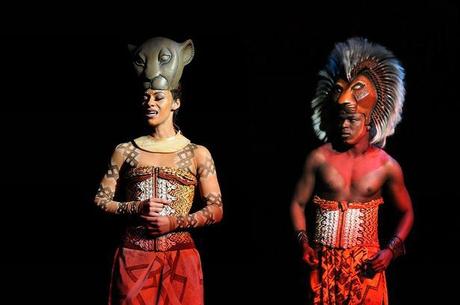 Have you seen Lion King in the theatre? If you have please let me know your favorite character – it's so hard to choose! I keep thinking that Rafiki was my favourite, but then I think of how amazing Mufasa was… but then Zazu was brilliant too!
Ohhh I think we'd better leave things here before this post gets any longer. I hope you all have a great weekend!