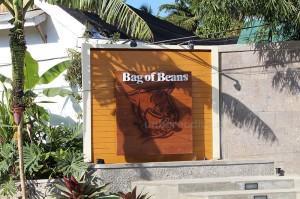 I was curious as to why my friend Aileen was surprised that I hadn't heard of Bag of Beans so when we went to Tagaytay for my birthday weekend, we made sure to stop by the place. Thankfully, the original Bag of Beans was right at the corner before turning towards Wilson's Place.
We went there for drinks after lunch at Breakfast at Antonio's. The café's façade was quite deceiving. From the outside you'd think it was a quaint little coffee shop. We were wrong.
There were two large outdoor parking spaces for the customers that seemed to keep pouring in despite the fact that it was a Friday. The place was undergoing renovation when we got there, and the server informed me that they were having the buffet room redone. Buffet room?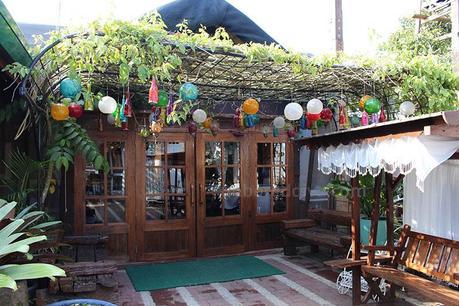 So it's not just a place for coffee and pastries after all. It's a full-blown restaurant, and there are several nooks al fresco style or indoor. The place was certainly quaint but not at all 'little'. I loved the overall bohemian-shabby chic style going on.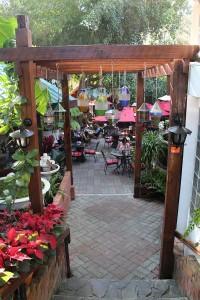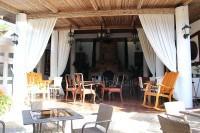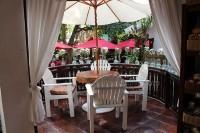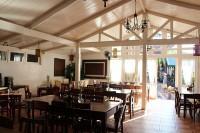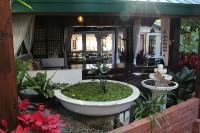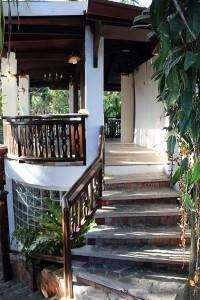 We ordered tea for me and coffee for the husband, and apple pie. The pie was great but we still prefer Mary Grace's just because the latter has apple chunks in it.
They also had a take-out counter where they showcase their very own ground coffee, freshly baked bread and pastries. It seems like a common business in Tagaytay.
There were large groups of families and friends. It's easy to see why they love hanging out here.
Bag of Beans
3650 Aguinaldo Highway, Mendez Crossing
West Tagaytay City, Cavite Philippines
Tel: (046) 413-4356