Hello Fashionistas! I hope all is well  and that we are staying fabulous as usual. With both New York Fashion Week and Birmingham Fashion Week going on , I wanted to bring you all my fav's from both of  the show's.  This feature will be on Birmingham Fashion Week . Let's get to the fashion!
Birmingham Fashion Week was amazing ! The tent's the light's everything was beautifully done. For this year's show to be the second annual presentation I was truly impressed. Friday night's presentation began with the celebrity host Tara Gray .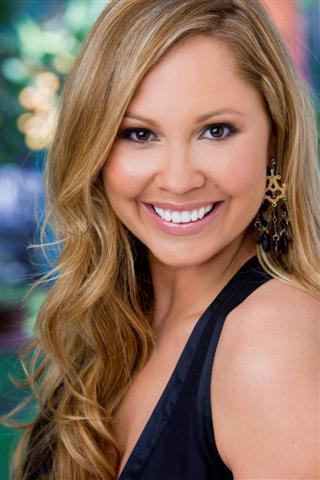 Tara Gray is a TV and Radio Host based out of  Los Angeles California. She is a Birmingham native who graduated from Auburn University and who represented our state nationally as Miss Alabama USA and Miss Teen Alabama USA.  
Tara started the night off with the Emerging Designer Competition. This competition was created to give college and post graduate students a platform to show their design talents to the media and retailers a like. All 11 designers presented four looks in competition to win the coveted prize as Birmingham Fashion Weeks Emerging Designer for 2012. Here are a few of my favorites from the night.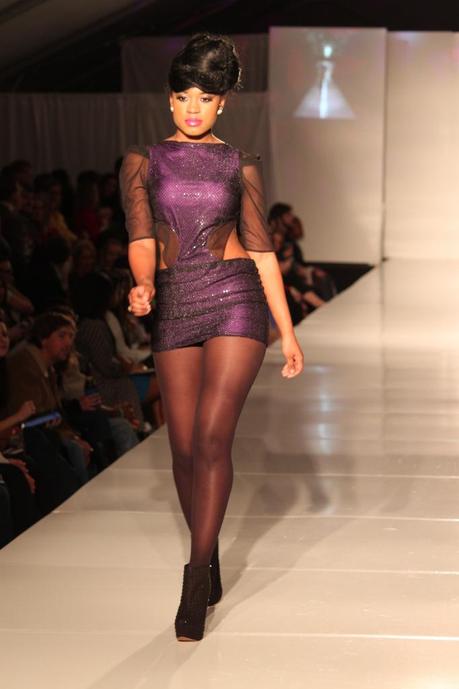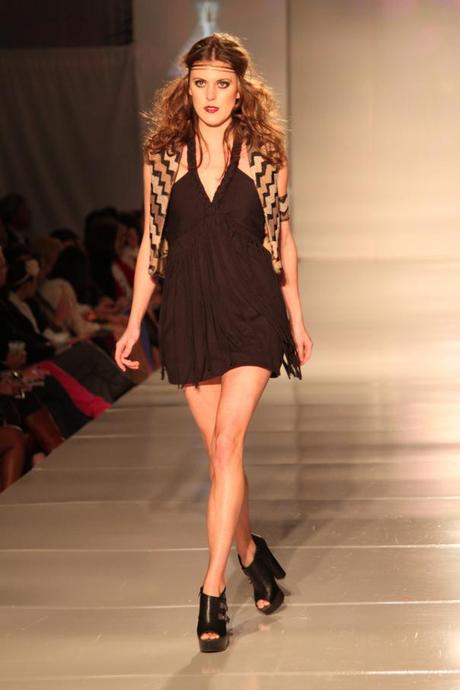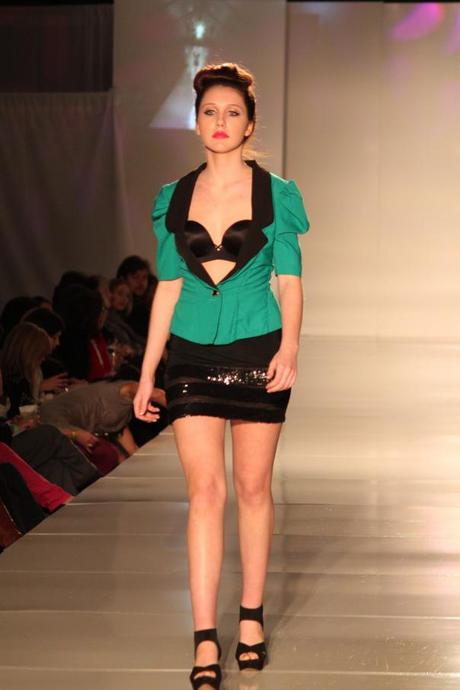 Amazing right…and that's just a sample. Fashioncrush1 will have all the designers and their looks in future articles so stay tuned to see your favorite from Birmingham Fashion Week 2012.
The rising Design Star Challenge is a competition where Jr High and High School students from across the state submit concepts for garments created out of non traditional items. When I tell you these young kids designed their butt's off ..I was outdone. The future of design looks very bright. There were 18 contestants per night and on Saturday the winner was announced. Her is a sneak peek of the future of fashion design from a non traditional stand point. They had there own models and some models their own creation how fabulous is that .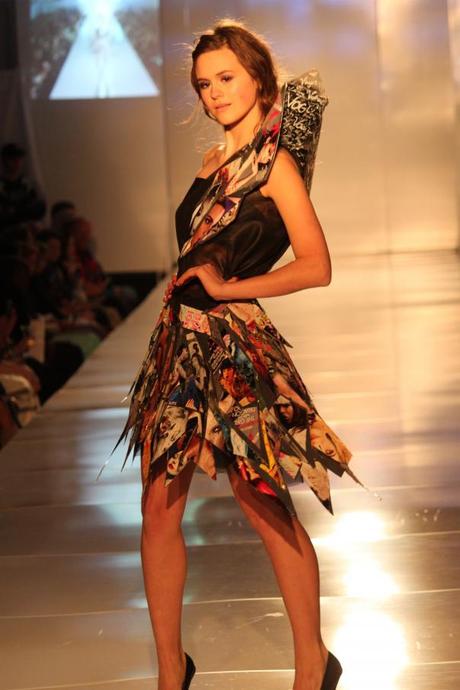 This Garment was created from Vinyl Siding and magazine clippings….fierce!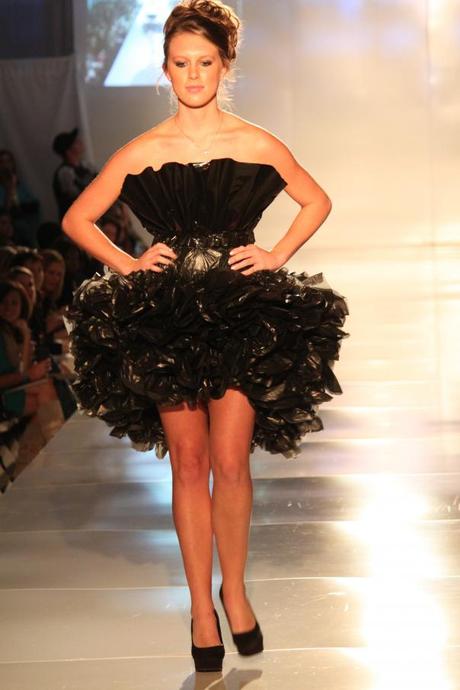 Dress was made from Garbage Bags!!!!
Along with all the designer presenting so did some local area boutiques, and when I say they had amazing clothes they had amazing clothes. The featured boutiques for this evening was Theadora and Sella Blu.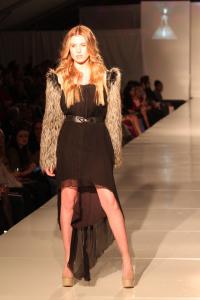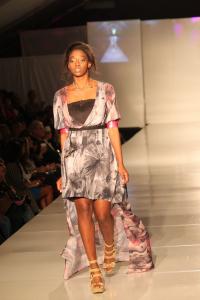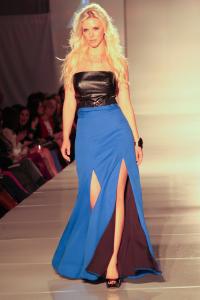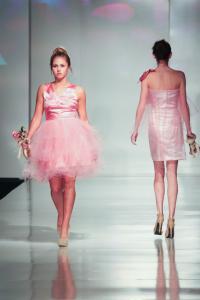 The night was off into full swing with all the talent that is set to take the fashion world by storm. Now on to the main presentations for the night with the featured designers of the night…Iota…and By Smith.
Iota – is the amazing shearling coat designer Machteld Schrameijer . Machteld attened the prestigious Ecole de Couture de Charles Montaigne where they emphasized the technique of making a couture garment. Machtelds teachers where from venerated couture houses such as Chanel , Balenciaga , and Lanvin.  Her line debuted in 1997 where she introduced her leather and shearling collection and she has developed this line into  a one of a kind limited production pieces. I present to you Iota………….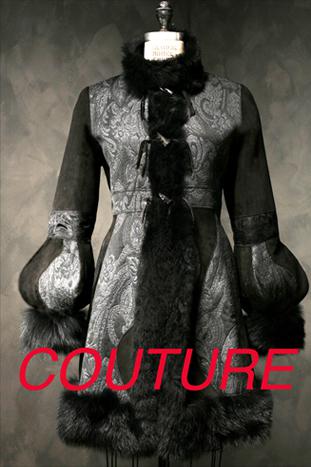 By Smith was launched in 2010 by Smith Sinrod. Smith is a graduate of the University of Alabama's Apparel Design Program . The collection is based on sophistication , chic, vibrant colors and patterns. Always the little girl in the boldest outfits and unique accessories , Smith realized her flare for fabrics and bright colors as a child. Smith brings glamour to everyday with her By SMITH designs. By SMITH was featured on MTV'S hit series , The City, in June of 2010. Presenting By SMITH….
Now onto the Headlining Designer for Friday nights Birmingham Fashion Week. Prophetik. Launched in 2002 Prophetik is an all sustainable fashion lifestyle brand designed by Jeff Garner. Garner hails from Franklin Tennessee and his mission is to bring awareness to the principles of how clothing is produced, dyed, and distributed. Sitting down in the interview with all the designers Jeff stood out to me the most. His laid back , care free look on the fashion world is a breathe of fresh air. 
FashionCrush1: Do you design according to what is trending or do you create your own?
Jeff Garner: NO , I don't follow the color cycle or what's trending . I am not held to what traditional fashion houses have to put out.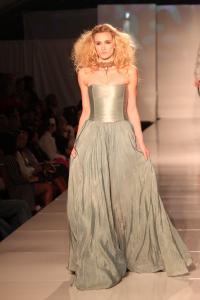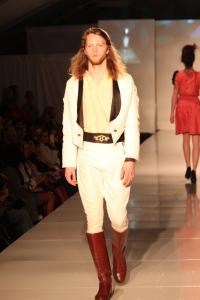 Prophetik reminds me of the Antebellum Times where clothes where form fitted and well made. Garner state that he lives on an Organic Farm  without TV or outside distractions. He states he keeps everything as simple as possible. Prophetik has to be doing something right if Grammy nominee Esparanza Spaulding is calling.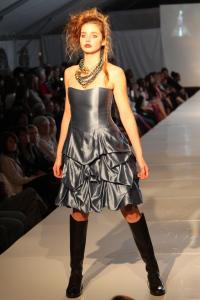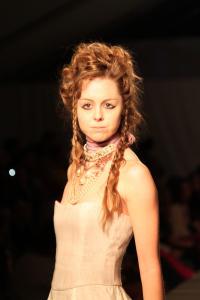 A media favorite and prominent voice in the ethical fashion arena , Jeff dresses Sheryl Crow, Taylor Swift, Kings of Leon, The Jonas Brothers , Julia Styles, and recently dressed film producer and prominent VOUGE.COM UK contributor , Livia Firth for the 2011 Golden Globes . Jeff was one of the 10 designers chosen for the famous Royal wedding dresses for Princess Kate .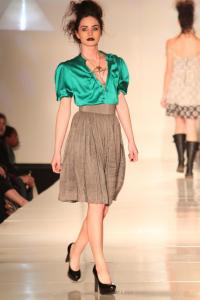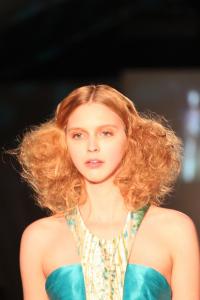 Birmingham Fashion Week 2012 out did themselves . This was truly an amazing night with amazing designers , models, fashion …I went into fashion overload. The evening didn't end there, the after party followed the show where fashion lovers danced the night away. A Total Fashion Moment! Stay tuned to fashioncrush1 for all your fashion week news. 

Until next time…..
Stay Fly…………..