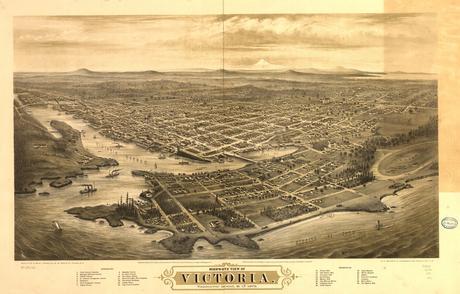 Today we wanted to share an image that has been posted all over the internet lately, it is a bird's-eye perspective view image of Victoria, British Columbia illustrated by E. S. Glover, A.L. Bancroft and Co., and published by M.W. Waitt & Co. in 1878.  In 1871, British Columbia joined Canada and the population of Victoria was around 7900 but dropped to less then 6000 around the time the image was published economic decline. These days the population of Victoria is over 78,000.
Post Update: Had a few people send us a link to the image below, same Bird's-eye view of Victoria lithograph image but the scan is much better.
[Images sources: above: Library of Congress, Geography and Map Division and the version below: Toronto Public Library]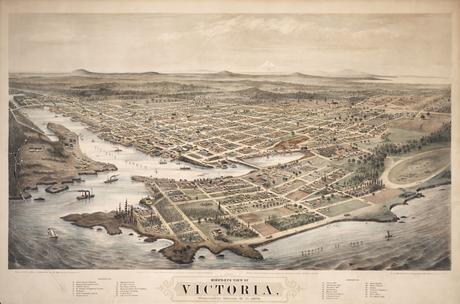 ---
May 27, 2015 | CanadianGIS
Tags:
A.L. Bancroft, Bird's-eye view, British Columbia, E. S. Glover, historic maps, illustrated, map, Victoria
You must be logged in to post a comment.