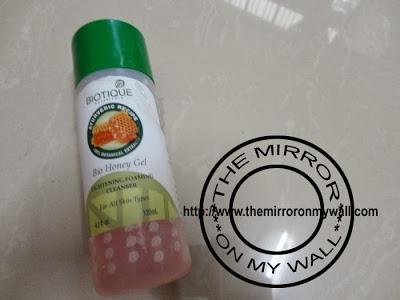 Hi Everyone,
I need to wash my face 3-4 times a day during summers as I have combination type skin. The area around my nose is always oily due to excessive sebum production. I was searching for a herbal face wash when I came across this one. Now they have changed the packaging but the product remains the same. Read on to know more about this product.
I have got combination type skin which is oily around nose.
This hydrating foaming, 100% soap-free gel is blended with pure honey and extracts from the bark of the arjun tree, euphorbia plant and wild turmeric. Dissolves makeup and impurities, softens skin and helps lighten the complexion.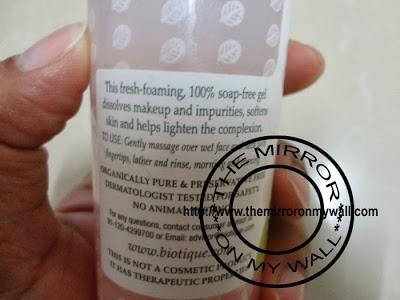 INR 149 for 120 ml
INR 950 for 800 m
Gently massage over wet face and neck with fingertips, lather and rinse, morning and evening.
Ingredients :-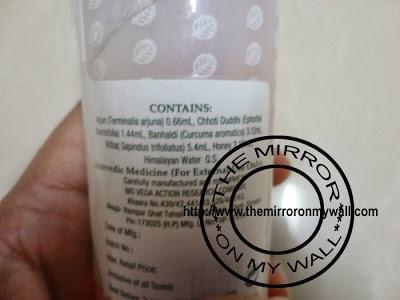 Arjun (Terminalia arjuna),
Chhoti Duddhi (Ephorbia thymofolia),
Banhaldi (Curcuma aromatics),
Ritha (Sapindus trifoliatus),
Honey,
Himalayan Water Q.S..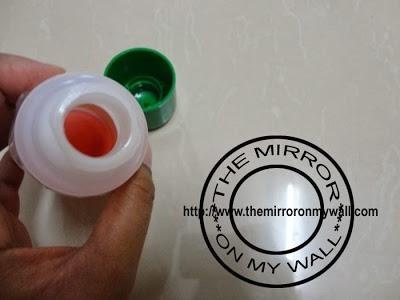 The packaging is same old typical biotique white translucent bottle with a hole on its top to control the flow of the product. It has green screw open cap which shuts nicely but can't stop overflow and wastage of the product when the bottle is tilted. It is not travel friendly and may leak resulting product wastage and messing your bag.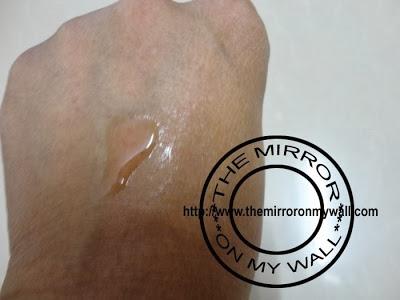 The face wash is light res in color and has a little runny consistency. The fragrance is light and nice which lingers for some time. I take a pea size amount for my whole face on my wet palms and them rub them both together to get a desired lather before applying it on my wet face. I them massage lightly on my face making circles and then rinse it. It does not leave any residue or slippery felling after rinsing. It makes me feel clean and fresh every time. It takes out all the dirt and excess oil away from my face and leaves my skin soft and smooth without drying.
It claims to be 100% soap free and herbal but can lather really well which is why I really like this a lot. I have been using this for 3 years now and is totally satisfied with the results. It is made of no harmful and chemical ingredients and is for all skin types.
Gel like texture
Nice lather
Fresh fragrance
Pocket friendly
Only a drop each time
Doesn't dry my skin out
Makes my skin oil free
100% soap free
No harmful or chemical ingredients.
Nothing
Yes, and would recommend to all who are in search of good herbal face wash.
4/5