Biotique Carrot Protective Lotion with Vitamin A+C SPF 40 Review
Hi Girls,
Today I would be reviewing Biotique Carrot Protective lotion which got me attracted to it because of Vitamin A and C in it. Move on to read my experience with this lotion.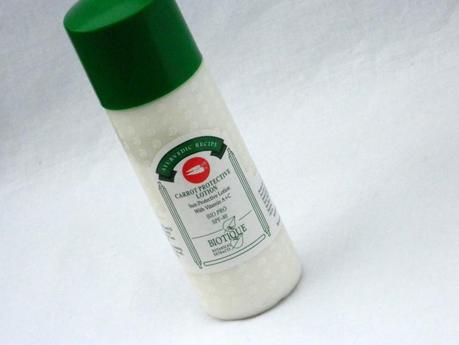 Price: Rs. 280 for 210 ml and Rs. 180 for 100 ml.
Shelf Life: 3 years.
Skin Type: Normal to Dry
Product Claims:
A light non greasy sunscreen with Carrot Oil to protect the skin from the harmful effects of the sun, with extracts of Carrot Seed and Lodhra Bark.
How to Use:
Use every morning after moisturizing. Apply appropriate amount on face and neck.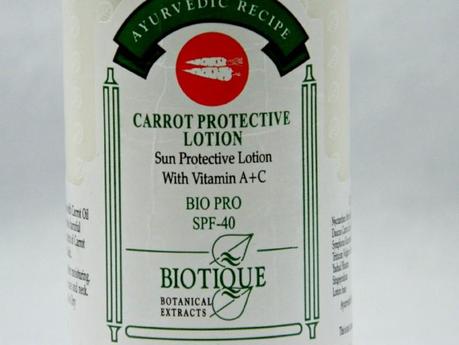 Ingredients:
Prijat Patra Kwath 3%
Gajar Beej Kwath 2%
Lodhra Chhal Kwath 1%
Ankurit Gehun Satva 1%
Yashad Bhasma 1%
Singerjerahata 2%
Lotion Base
Don't Miss To Checkout:
Biotique Bio Morning Nectar Flawless Lightening Lotion Review
My Take on Biotique Carrot Protective Lotion with Vitamin A+C SPF 40:
This sunscreen lotion comes in same boring packaging as all other Biotique products. It comes in a translucent white bottle with a green screw cap. The mouth of the bottle is quite wide and you have to control the amount by pressing the bottle lightly.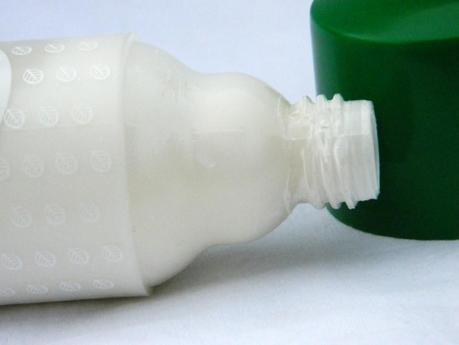 It has mild herbal fragrance which is nothing pleasing and neither irritating. I bought this lotion because of its claims of having vitamin A and C in it as vitamin A and C are amazing antioxidants and repairs sun damage and also protects against free radicals. Dermatologist always advises to use a product with vitamin A and C in the morning or a sunscreen with these two vitamins. That's because they boost the level of sun protection and makes your sunscreen more effective protecting you from harmful sun rays, pollution and free radicals generated by the environment. Vitamin A and C are also effective in protecting against aging as the main purpose of these vitamins being an antioxidant is to protect against early aging.
So coming back to this lotion, Biotique products are very heavy and not apt for use in summers as they make the skin oily and greasy. This lotion is very thick in consistency and is quite heavy for use in summers and it does not do anything major for my skin. But yeah, it surely keeps me protected against sun and saves me from sun burn. But the fact that it does not have any PA+ protection turns me off and now I'm planning to use it on my body as it is quite thick plus has sun protection of SPF 40 and antioxidants so I'm sure it will make a great body lotion though it's not for face as it makes skin oily and makes me sweat a lot.
I just used it on my body loved the fact that it does not feel greasy or sticky on body and absorbs easily while moisturizing the skin well so I'll end up using it on my body now though it's not good for face at all at least not for summers.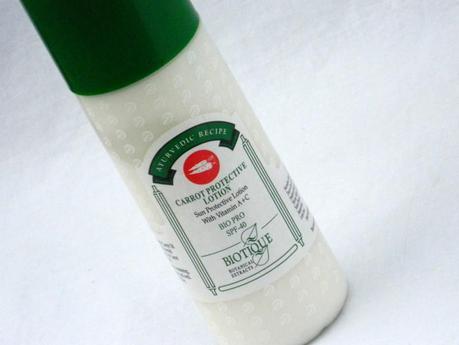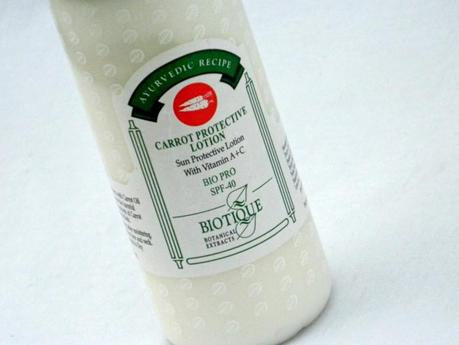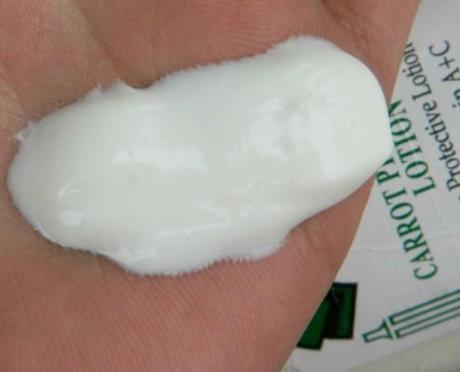 Pros of Biotique Carrot Protective Lotion with Vitamin A+C SPF 40:
Inexpensive.
SPF 40
Has vitamin A and C which are active antioxidants.
All natural ingredients.
Protects me from sun burn.
Moisturizes nicely.
Great for extra dry skin.
Will make a good body lotion
Cons of Biotique Carrot Protective Lotion with Vitamin A+C SPF 40:
Bulky and boring packaging!
Makes my dry skin oily.
Makes me sweat!
Too heavy for summers.
Not for oily skin.
Doesn't have any protection against UVA rays.
BML Rating: 3/5