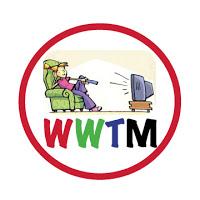 THE ANSWER TO FRIDAY'S TRIVIA QUESTION:
The remaining members of One Direction are: Harry, Niall, Louis and
FIRST FIVES:
Bobby Aguilera, Mike O'Dea, Andrea Walters, Caryn Vitolo & Dani Jackel
HONORABLE MENTION:
Karen Feldman
Bonus Scandal Trivia Question #1: Olivia Pope's middle name is Carolyn
Bonus Scandal Trivia Question #2: The song from the episode was "Here Comes the Sun"
THE NUMBERS 
Thursday's Broadcast Top 5
Scandal Season Finale-ABC 2.3/8.0
Grey's Anatomy Season Finale-ABC 2.2/8.3
Big Bang Theory-CBS 2.0/9.5
Big Bang Theory-CBS 1.9/8.0
The Odd Couple-CBS 1.8/7.9
Thursday's Cable Top 5
NBA Playoffs-ESPN 2.6/6.5
NBA Playoffs-ESPN 2.4/5.4
Lip Sync Battle-Spike .8/1.5
Big Bang Theory-TBS .7/1.8
American Dad-Adult Swim .7/1.5
Thursday's Top 5 Primetime Twitter Ratings
Scandal-ABC 269,000 Tweets
The Vampire Diaries-CW 210,000 Tweets
Grey's Anatomy-ABC 102,000 Tweets
WWE Smackdown-Syfy 37,000 Tweets
Wayward Pines-FOX 13,000 Tweets
Friday's Broadcast Top 5
Shark Tank Season Finale-ABC 1.5/6.9
Beyond the Tank-ABC 1.5/6.2
20/20-ABC 1.1/5.5
Grimm-NBC 1.1/4.7
The Amazing Race-CBS 1.0/5.6
Friday's Cable Top 5
NA
Friday's Top 5 Primetime Twitter Ratings
ACM Superstar Duets-CBS 16,000 Tweets
Shark Tank-ABC 10,000 Tweets
The Amazing Race-CBS 7,000 Tweets
Letterman-CBS 6,000 Tweets
Bill Maher-HBO 3,000 Tweets
Top 5 Pilots based on #Upfronts2015 on Twitter
Scream Queens- FOX
DC's Legends of Tomorrows-CW
Supergirl-CBS
The Muppets-ABC
Heroes Reborn-NBC 
THE SHOWS
I honestly just couldn't make a decision on what to watch last night, so I just took the easy route and went with the BBMA's. I'm sure most of you guys went Game of Thrones and/or Mad Men. Maybe some of you went Royals and Nurse Jackie or maybe High Profits on CNN. I'll get to all of them (well...not Mad Men) but last night, I was in the mood for Taylor Swift and all her besties. 
Billboard Music Awards
Opening the show, Taylor Swifts "Bad Blood" video starring all of her BFF's including Selena Gomez, Lena Dunham, Hailey Steinfeld, Gina Hadid, Mariska Hargitay, Cindy Crawford, Jessica Alba & Ellen Pompeo. Apparently the song and the video are about Katy Perry. Not sure what the war is all about, but I enjoyed the video. Cindy Crawford's pushing 50 and looks better than all the youngsters.

Damn I wish I could rock a jumpsuit like Taylor Swift. New goal for 2015…ROCK THE JUMPSUIT

VAN HALEN re-opened the show with "Panama." David Lee Roth is crazy,  Eddie's all botoxed but still super hot, Wolfie's gotta cut out some of the carbs. Maybe Jenny Craig will cut him a deal. I'm sure his Mom could hook him up with a freezer full of food and a sponsor to keep the Whopper with Cheese and fries from the tour bus. 

It seems J-Lo doesn't know the words to "Panama?" She's 45 years old…she SHOULD know that one even if it's not your genre.  I would think EVERYONE knows the words to "Panama" guess not.

David Lee apparently has a thing for Nicki Minaj. Can you imagine the hotel room after those two hook up? 

Chrissy Teigen & Ludacris (aka LUDA-not Chris…LUDA) kicked off their hosting duties with a shot. Guess Chrissy's not pregnant. Between the alcohol and that dress and an inability to supply oxygen to any fetus through those tiny mini nostrils, no way a kid would survive. 

Hot photos of Chrissy. Were they necessary? 

Furious 7 clip…was that necessary?

Best Top Duo/Group-One DIRECTION Harry forgot to spit out the gum, I'll forgive him. Class act to give a shout out to Zayn. 

Traci Ellis Ross's outfit was hideous. Just some advice. If you have flat saggy pancake boobs, don't wear anything to show them off.  

Laverne Cox looked gorgeous but the man arms are still a glimpse of the past. 

Top Billboard Album-1989/Taylor Swift. In addition to the pantsuit, the bracelet was way cool too. 

Fall Out Boy & Wiz Khalifa performed "Uma Thurman" accompanied by Pulp Fiction dancers. Do Fall Out Boy fans know who Uma is? Have they seen Pulp Fiction? Highly unlikely. 

Was it a spoiler that there are dueling Bachelorettes this season? 

Nick Jonas performed "Jealous" I love him but the jacket looked like that thing the Marathon runners put on at the finish line and the background was making me a bit nauseous. Was that the Duran Duran Rio chick flying by?  He needed to rip the jacket off and show us his abs. Didn't happen 

Chrissy's 2nd dress…black was awesome

Not exactly the most flattering dress for Meghan Trainor but her duet with John Legend was amazing. 

Every time I see Idina Menzel, I think of John Travolta. I wonder if she thanks him every day for screwing up her name. Best thing that ever happened to her. 

Mariah Carey was a HOT, HOT, HOT mess. She can't sing at all anymore. Did her vocal chords come out at the same time as her twins placenta? You could see her spanxx at certain angles, the girl can't move, she can't sing. It really saddens me! 

Why is Winnie Cooper from The Wonder Years presenting Top Rap Performance? Someone explain that one to me. 

Best Rap Song "Fancy" Iggy's skirt looked like you could see her spanxx too! 

Wiz Khalifa, Charlie Puth and a crazy violinist performed.  Wiz was barefoot and all tatted up . What was with the weed bling on the mic?  You must REALLY love weed if you're willing to spend some dough on a customized weed microphone cover. 

Nice to see Celine Dion and that tiny circle of skin. I'd want to take a Sharpie and make a circle in it if she was near me.  

Top Male Artist - Sam Smith…Throat surgery agrees with him. Can't talk +can't swallow +can't eat,=weight loss! 

Coooooookie Lyons has some nice arms!  YAZ, Jusie Smollett & Estelle  killed it. YEAH EMPIRE. Loved Yaz's gold kicks with wings! 

The Samsung VIP great room? That's a bit of a stretch. A bigger stretch, that Chrissy Teigen cooks. An even BIGGER stretch, she actually eats! Did we see a nip there or not? I kept pausing and trying to check but didn't actually see any nip. 

Hozier does NOTHING for me

ONE D does everything for me but Harry' was still chewing gum 

Top Radio Song "All of Me" by John Legend…nice speech

BB King tribute…classy

I've been obsessed with "Girl Crush" I thought Faith Hill ruined it. Little Big Town should have performed it without her. 

Faith Hill looked good with short hair but I still think Tim McGraw cheats on her. 

Ellen Pompeo also rocked the pantsuit but I think she either had too many drinks or couldn't walk in her shoes or maybe she was trying to impress Chrissy with her catwalk

Top Female Artist-Taylor Swift. 

Taylor Swift Trivia. She has a cat named Meredith Gray 

Pete Wentz presented with the most unattractive Miss America I've ever seen

Top Touring Artist-One Direction…pour Liam…he got played off by the band 

I loved J Lo's dress. 

Chris Brown looked like the devil in that red suit and lip Synced. I hate that guy. 

Ed Sheerhan does nothing for me. I think if Taylor Swift didn't love him so much, nobody else would either. 

Fitty Cent and Rita Ora also do nothing for me.  

Top Hot 100 Song-"All About that Bass" The crowd went wild for Meghan Trainor and her unflattering dress 

Brittany and Iggy Azalea performed  "Just so Pretty" Brittany looked good. 

No idea who Prince Royce was

Billboard Chart Achievement- Taylor Swift. Bit of a technical problem with the Samsung phone, and Prince Royce during that one. It's SamSUNG not Samson. 

Fifth Harmony is the oddest looking girl band ever. None of them are attractive and they definitely look like they don't go together. 

Nicki Minaj didn't even bother to attempt to lip sync. Who would even notice? Between the butt cheeks and the bra made out of black solo cup material exposing her underboob, I'm sure nobody noticed. 

Kia's One to Watch...Tori Kelly. Scooter Braun has her too? Impressive.  

OMG The Breakfast Club and  "Don't You Forget About Me" was 30 YEARS AGO! The Simple Minds did a great job. All the young-uns, including Taylor Swift didn't know the words…Ed Sheerhan's talking business…they weren't even born! 

I love Kelly Clarkson but I think she really needs to find a stylist who can choose something that doesn't expose those calves. They're like tree trunks. She's still the best  talent to come out of American Idol, but she's got Miranda Lambert syndrome. 

Hailee Steinfelds dress was HIDEOUS

Top Country Artist-Florida Georgia Line. I got nothing. 

Ben. E. King tribute. "Stand by Me" by Imagine Dragons. Interesting choice and a great rendition. 

Can't wait for the Entourage Movie! Adrian Grenier should have been a bigger star by now, no? Maybe he needs to hire a new agent that's as good as his fake agent. 

Top Artist-Taylor Swift you can't hate her…you just  have to love her. 

Kylie & Kendall…didn't love their outfits…were they getting booed? 

Did anyone watch Kanye's rehearsal? Couldn't see a thing, couldn't hear a thing, WTF was going on in Vegas? He must have been cursing up a storm since 99% of his song was bleeped out. Nice to close the show with Kanye making me think something was wrong with my cable. He's a genius for that?
THE OTHER STUFF
-The Hollywood Reporter did a great recap of the Upfronts. Here it is…by the numbers:
Total scripted series are down from 54 to 43

19 series from the 14/15 Season are returning

The 5 broadcast nets cancelled 35 out of 54 shows

The 5 broadcast nets ordered 45 new series in total (29 Drama's & 16 Comedies)

ABC and CBS both renewed 17 shows, The CW & FOX renewed 10 shows and NBC renewed 8

6 remakes, lots of comics & superheroes 
-It's official…The Mindy Project is going to Hulu for 26 more episodes. Congrats Mindy Kalling...saved by Hulu!!!
- The GMA Concert Series was announced on Friday. Thought it would be helpful to give you the list in case you feel like getting up at the crack of dawn to attend one of these shows.
5/22 Jessie J
5/29 Ed Sheeran
6/5 Florence & the Machine
6/12 Jason Derulo
6/19 Adam Lambert
6/26 Dierks Bentley
7/3 Mika
7/10 Walk the Moon
7/17 TBD
7/24 Nicki Minaj
7/31 Hozier
8/7 Luke Bryan
8/14 TBD
8/21 5 Seconds of Summer
8/28 TBD
-Twin Peaks is back on. Showtime gave it that go-ahead...again! It creeped me out way back when and will probably creep me back out even more now. Don't think I'm in on this one. I hate creepy. 
Monday's Trivia Question:
 25 years ago, it started and 15 years ago this week one of my all time favorite shows ended. You know what that means…It's BEVERLY HILLS 90210 WEEEEKKKKK YEAHHHHHH Name the 3 cities that Bill and Cindy Walsh lived in. I know where they came from, where they lived and where they moved to.  Do you?
WWTM-Kristy
Like me on Facebook at Watching Way Too Much
Follow me on Twitter at [email protected]
http://watchingwaytoomuch.com
[email protected]