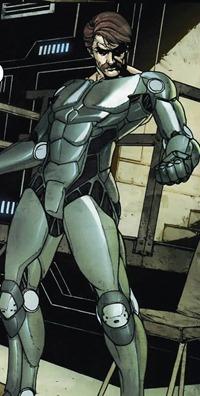 Marvel, who is not shy to pulling in familiar names, is bringing in Bill Paxton to it's Agents of S.H.I.E.L.D. for a four episode stretch, playing John Garret.  Garret was introduced in Frank Miller's "Elektra: Assassin" miniseries.  In the comics, he is a former S.H.I.E.L.D. agent who is turned into a cyborg in an attempt to save his life.
Jed Whedon described the character as "a rough-and-tumble former cohort of Agent Coulson, with a little bit of attitude and cigar-smoking swagger. When Garrett got his promotion to Level 7, he refused to sit behind a desk and doesn't like the formalities of S.H.I.E.L.D.. He's going to help Coulson solve some mysteries and is not afraid to rig an explosive or two."
No word on if Paxton's Garret will be a cyborg when introduced, if you'll see that story and events unfold, or if it will simply be skipped over entirely.