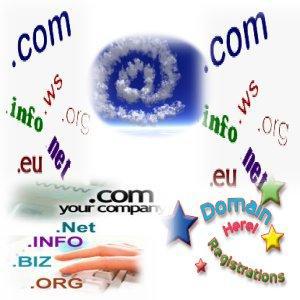 The days of the ubiquitous ".com" may be numbered.
The Internet body that oversees domain names voted last month to end restricting website domains  to suffixes like .com or .gov (and other tlds) and will receive applications for new names from January 12 next year with the first approvals likely by the end of 2012.
And they can be in any characters — Cyrillic, Kanji or Devanagari for instance, for users of Russian, Japanese and Hindi.
"It's the biggest change I think we have seen on the Internet," Peter Dengate Thrush, chairman of the Internet Corporation for Assigned Names and Numbers (ICANN), is reported to have told reporters.
"We have provided a platform for the next generation of creativity and inspiration."
Experts say corporations should be among the first to register, resulting in domain names ending in brands like .toyota, .apple or .coke.
The move is seen as a big opportunity for brands to gain more control over their online presence and send visitors more directly to parts of their sites — and a danger for those who fail to take advantage.
Japanese electronics giant Canon, for instance, has already said it plans to apply for rights to use domain names ending with .canon.
Strategic Implications (My Take)
These may open up opportunities for brands that have were unable to secure their preferred  .com addresses to apply and new domain names that end in exactly what they prefer
The value of so called premium .com addresses have been markedly eroded by this development. No more shelling out millions of dollars to acquire say burger.com! You simply register juicy.burger!
Remembering web addresses may just become a bit harder for some.  The options of site endings will be limitless
Hence companies and brands will need to develop marketing strategies that also promote their tld endings
A new kind of race for registering domain names will begin. Especially for premium names or brands
For a while, i expect .coms to still have dominance in the minds of people due to the fact that it has become engrained in our minds.