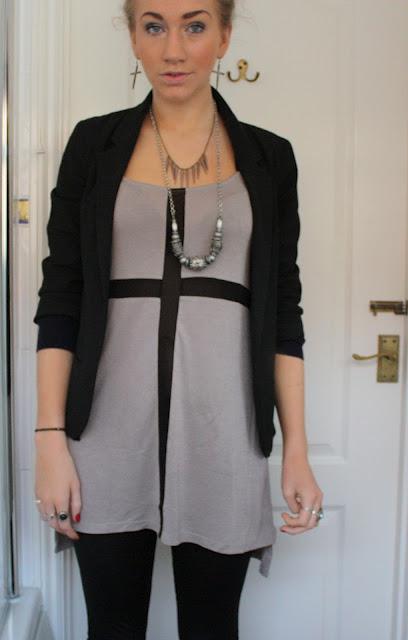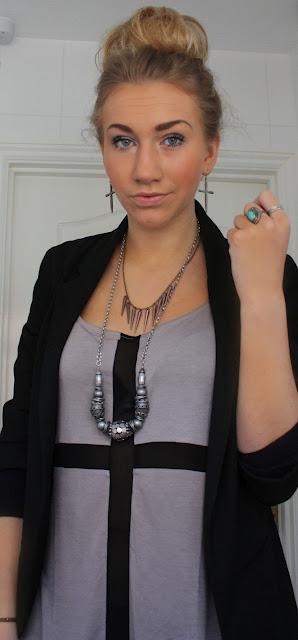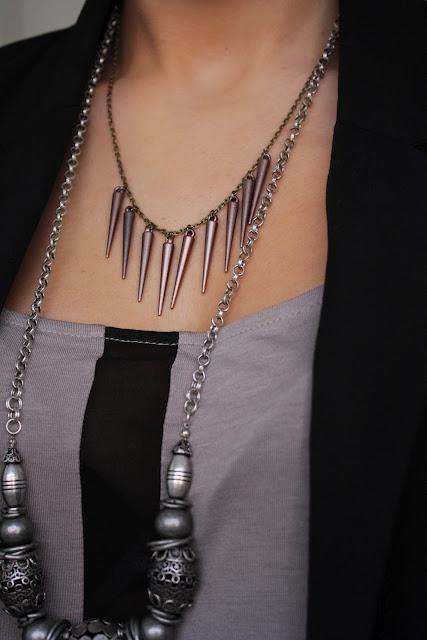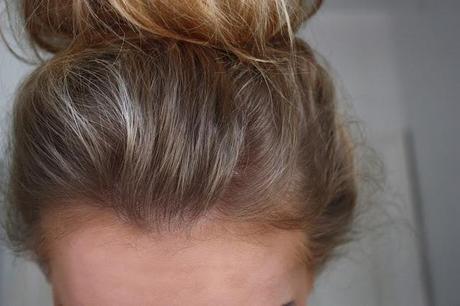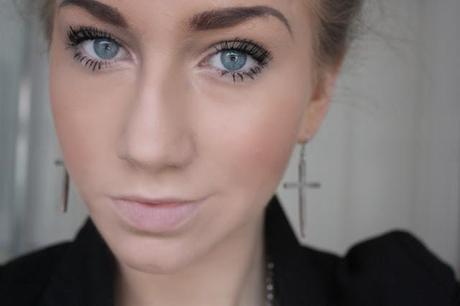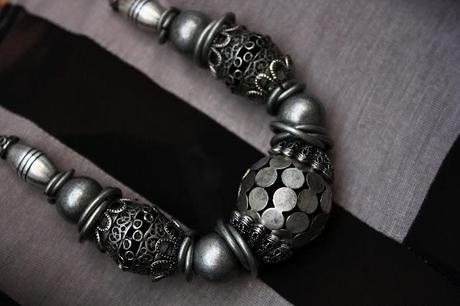 Cross Top - Topshop
Wet-look Leggings - H&M
Blazer - Topshop
Earrings - Urban Outfitters
Long Silver Necklace - Urban Outfitters
Spiked Necklace - eBay 
-------------------------------------------------------------------------------
I had a really different day today! Do you ever find yourself doing completely different things on one particular day?  For example, all the news things I have done today are wear a different style, wear my hair in a MASSIVE bun and go jogging (which I'm afraid I don't regularly do haha)..
Weird..
Anyway, this necklace broke in College today. All over the floor! RIP. I managed to mend it but it will never be the same. In the breaking process I managed to lose a few segments of the necklace. BOOHOO!
I hope you're all well!
And I'd like to say hello to all my new followers! WOW I'm nearly at 100!
Thankyou so much!