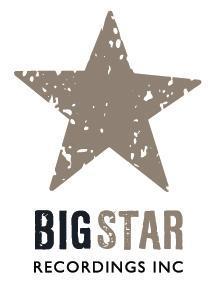 Big Star Recordings
Just announced this morning, newly formed, Big Star Recordings, the independent label run by Invictus Entertainment Group and distributed by Universal Music Canada, has signed Jordan McIntosh.
Getting an early start, Jordan McIntosh realized his innate talent by steamrolling into a debut public appearance in a Fourth Grade talent show and parlaying that into multiple contests and showcases.  As a result, he amassed a dedicated fan base and garnering an impressive catalog of accomplishments.
Still in his teens, this young heartthrob has been busy.  With an ever growing list of singles on the charts McIntosh blew fans away in late 2013 with a cover of Lil' Wayne's smash hit, How to Love, gathering several hundred thousand views.  He also made his acting debut in the holiday film, Coming Home for Christmas and is confirmed to open Coast to Coast on the Young Guns tour with Brett Kissel and One More Girl later this Spring.
"I'm very excited to be joining the Big Star family and work with them to further my career!  Jim Cressman is a class-act, and has what it takes to make my dreams come true even more than they already are.  I can't wait to see what the future has to offer for myself and Big Star." says Jordan McIntosh.

"Jordan is one of the most dynamic young performers in the business.  Combine his abilities with his charisma and there's a bankable star in the making." says Big Star Recording's Jim Cressman
McIntosh is due to release his debut Big Star Recordings release in June 2014 and new singles will be out at Country Radio across Canada later in the spring.
To read my preview of Jordan's appearance at Boots and Hearts last summer click here!
Big Star Recordings is an Invictus Entertainment Group project.  Invictus Entertainment Group has set itself apart in the industry with a reputation for fierce dedication to the development of talent in the Canadian music business as well as being a quality asset in entertainment procurement services, event programming, promoting, talent buying and artist representation. Started by Alberta native Jim Cressman, who was a driving force within The Key Agency Group and then at the Cressman Sakamoto Agency, Invictus Entertainment Group was formed to provide a new, adaptive edge to the music industry and has succeeded in building up a roster of leading Canadian country acts as well as an impressive portfolio of secondary and tertiary market venue partners that have expanded the market base in Canada for international touring. Cressman recently won awards for Booking Agency of the Year and Talent Buyer/Promoter of the Year at this year's Canadian Country Music Association Awards.