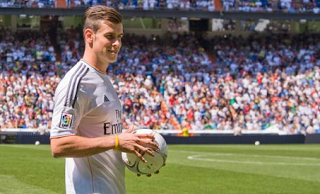 As the summer transfer window has finally drawn to a close, there is definitely plenty to talk about. While the ludicrously spending Premier League was definitely the center of attention as the transfer market neared its closing, there were plenty of very intriguing exchanges all across Europe. There's is a ton of dealings to talk about, so it's best to get started with the biggest of names.

The deal which everyone awaited with trepidation was that of Gareth Bale to Real Madrid. It took 95 million Euros from the Galacticos to secure the left winger, who will be giving Ancelotti a few things to think about tactically. While the most obvious solution to the coach's problems would be to put Bale on the left wing and push Ronaldo to the center, what remains of Benzema? Does the Frenchman become your supersub? And that's without considering Modric and Di Maria, both left footed players which will be forced to adapt after the arrival of the latest Galactico.
While the price tag on Bale could be considered a little exaggerated, Tottenham have spent just about every penny reinforcing their squad in just about every way possible. Roberto Soldado and Roma's Argentine wonderkid Erik Lamela were the priciest of Tottenham's additions, both costing 30 million Euros each. Behind them are Paulinho, Eriksen, Capoue, Chiriches, and Chadli; all of which are exceptional additions to a side which is looking to reinvent itself after losing its most influential player. Yet there's a few important questions Spurs should be asking themselves, whether the new players can mesh together quickly enough, and whether amongst all of these additions perhaps just one defender (Chiriches) might not be enough? Only time will tell, but if Tottenham manage to seal any possible defensive worries then perhaps there's a side ready to compete for a place in the top three.
As Arsenal fans eyed their cousins full of envy throughout the window, in the final day Wenger finally found a player worth signing. None other than Mesut Ozil, the former Real Madrid man left the Bernabeu for around 50 million Euros, becoming both the most expensive German and Arsenal's most expensive signing yet. A truly fantastic signing for a side which has been searching for some stability. While the recent victory over Tottenham shows signs of recovery, with the insertion of Ozil into the team Arsenal should find even more ways to pick apart defences with their entrancing style of play. Yet the question looms, does this new signing solve Arsenal's problems? I can't say that it will, but if anything it's a definite distraction from them. An uplifting end to what seemed to be a dismal summer for Arsenal fans.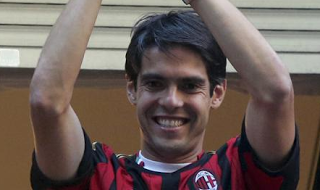 And if we're going to talk about big names, it seems nearly impossible not to mention Kaka's fabled return to AC Milan. The Rossoneri were able to nab the Brazilian for free, and it's being reported that the player took a fairly hefty cut to his wages just to return to the club with which he found the most success. While returning AC Milan legends haven't always been as successful as fans might have hoped (Shevchenko being the most obvious example), it seems like Kaka's return will give exactly what the side needs to prosper in this upcoming season. After having sold Kevin Prince Boateng to Schalke 04 for 12 million Euros, Milan needed a midfielder with creativity to support the young Balotelli and El Sharaawy. Who better than Kaka?
Are you convinced by these transfers? Have these clubs properly strengthened their squads, or are they too focussed on flashy attacking players? What was your favorite transfer of this summer? Share your thoughts on the transfer window below!