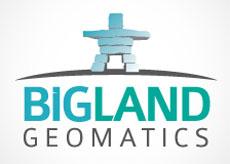 Big Land Geomatics
Added by CanadianGIS
0 reviews
Listed in Consulting, Data & Information, Engineering, Environmental, Planning, Remote Sensing, Surveying
PO Box: 599 49 C Grenfell Street Goose Bay, Labrador, NL A0P 1E0
(709) 896-4235
Claim Listing Updated:
Oct 23, 2014
Overview Reviews
Big Land Geomatics offers a variety of geomatics services to companies throughout Canada and the world.  They are a Majority Owned Aboriginal Company and are a registered member with the Nunatukavut Community Council. They bring over 20+ years of combined experience to the mining and construction fields.
Related
---
Tags:
Aboriginal, construction, geomatics, mining, Nunatukavut
Please login to add your review.