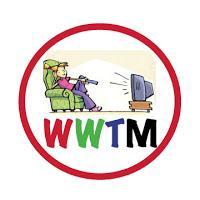 The answer to Tuesday's Trivia Question: Scully and Mulder's nemesis was The Syndicate on The X Files
FIRST THREE!!!: Mike O'Dea, Monica Caraffa, & Jim Carter
Honorable Mention: NONE REALLY PEOPLE???
Sunday's Cable Top 5
The Walking Dead-AMC 6.8/13.3
Talking Dead-AMC 2.3/4.3
Real Housewives of Atlanta-Bravo 1.4/3.1
Keeping Up With the Kardashians-E! 1.0/1.9
Black Girls Rock-BET 1.0/2.6
Monday's Broadcast Top 5
The Voice-NBC 3.6/11.6
How I Met Your Mother-CBS 3.4/8.7
The Blacklist-NBC 2.9/10.2
Mike & Molly-CBS 2.6/9.1
2 Broke Girls-2.6/8.1
Monday's Broadcast Trendrr Top 5
The Voice-NBC 192,114
Dancing with the Stars-ABC 102,215
Bones-FOX 61,405
Castle-ABC 59,949
Sleepy Hollow-FOX 59,373
Monday's Cable Top 5 
MNF Bears/Packers-ESPN 6.1/16.1
Love & Hip Hop-VH1 2.3/5.2
WWE Monday Night Raw-USA 1.4/3.9
Chrissy and Mr. Jones-VH1 1.4/2.6
Black Ink Crew 2-VH1 1.3/2.3
Monday's Cable Trendrr Top 5
MNF Bears/Packers-ESPN 241,074
WWE Monday Night Raw-USA 217,272
Love & Hip Hop-VH1 192,706
NBA Rockets/Clippers-131,365
Bizarre Foods-Travel 32,647
Monday's Top 5 Twitter TV Ratings
The Voice-NBC
Dancing with the Stars-ABC
WWE Monday Night Raw-USA
Love & Hip Hop-VH1 
How I Met Your Mother-CBS 
Sons of Anarchy
Not much coffee served on
Sons of Anarchy
this week, but lots of secrets revealed. Definitely stop reading if you haven't watched the episode yet. It was one of the best episodes of the season and shockingly...not one death. Of course we had to have one scene of crazy violence, so Clay bit a prison guards nose off during a prayer service but that was just so he could make a few calls. Everyone knows that Gemma's nuts and needs a good colorist, but they also know that everything she does, is out of love for her son and the club. Nero's only known her a short time and even though she told him the truth about John Teller's death, he believed her about Tara's attack and got Jax to finally open his eyes. Of course they had to beat the crap out of each other first, but net/net Jax found out the truth about Gemma and her conjugal Clay visit AND Tara's plans to leave town with the boys. Tara's lawyer (who's also the clubs lawyer) was quick to blow off attorney/client privilege and tell Jax everything. Margaret Murphy, Tara's bud at the hospital, was also was quick open her mouth too.  What Jax decides to do with all of this intel, we won't know til next week. If that wasn't a heavy enough weight to bare, Jax and the club decided it was time to get Patterson and her new hair off their tails, so Jax showed up in her office to make her an offer she just couldn't refuse. He'd give her the IRA in return for full immunity for him and the club and for Tara's charges to be dropped.  Of course this was before he knew that Tara was planning on divorcing him and taking the kids, so who knows if his plans will change. They prob won't though. Jax is a good bad guy with a heart and a need to do what's right. I mean he basically took Chucky in who now speaks through a Kazoo, and this week helped out a bipolar chick and her Dad who were about to lose their house. In a weird side storyline, the girls Mom was killed in the same "accident" that took out Jax's Dad. You know the Mom's not really dead though. Jax thought she looked familiar and then there was a dumpster diving homeless chick right near Scoops and Sweets...guessing that's Mom. I doubt Kurt Sutter reads this blog and I don't want to get him annoyed with me, I mean I LOVE him and I LOVE SOA, but these video montage episode enders are getting old. I love every minute of every episode until we get to the video montage. They're totally  unnecessary. He doesn't need it and now we know it means the end of the episode, so I say...bag um Kurt. You're a great storyteller without them.
The Goldbergs
Barry got his license and Bev had a million rules before he could go out and cruise in his Ray Bans and acid wash jacket, but the big one...CALL WHEN YOU GET THERE was a problem. It was a problem for me and my friends back in the day because we didn't have cell phones. So calling when you got there wasn't always that simple. Also not that simple back in the day, working a VCR. The kids always knew how to operate it and the parents always got frustrated. Sounds like me teaching my Mom about her Ipad today. Bev saw the "I've Fallen and I Can't Get Up" commercial while she was folding laundry and ordered that thing for Pops who of course was mortified to wear it until...he fell and couldn't get up.  Hilarious. Additional 80's stuff in this one:  
Movie: Short Circuit (Name any of the stars of this one for 5 points each)
T-Shirt: Tron
Purple Nurple
Whitesnake posters
Jiffy Pop
Howard Cosell
Fiero
TJ Hooker
THE TALK-LOVE BOAT REUNION!
OOOOO MMMMM GGGGGG...I hope you guys TiVO'ed The Talk yesterday! As I told you the other day, It was the The Love Boat reunion! The cast got dressed up as The Love Boat crew and then the real crew showed up! ALL OF THEM. The men have aged much better than the women. Lauren Tewes, aka Julie McCoy my cruise director, was unrecognizable. The only thing the same was her voice! Charo showed up and still did her koochy koochy thing as a surprise for the gang, but they didn't let her speak at all which was weird. Then Jack Jones came out to sing (barely) The Love Boat theme song. I had the stupidest grin on my face the entire time I was watching. I kept calling my husband to come watch it with me. I remembered every single clip they showed. Shocker of the show...Bernie Kopell, aka Doc is 80 years old!  5 point bonus if you can tell me the day and time that The Love Boat aired. Check out a clip: 
http://www.cbs.com/shows/the_talk/video/jBy01Sjuj0ROaZon1V6cZetPW_NLJAqg/the-talk-the-love-boat-cast-reminisces/
NEWS & INFORMATION:
-Sean Saves the World got an order for just 1 more episode from NBC. Just 1.  At this point in the season, that's sort of tough news. You don't know if you should buy or lease that car, buy or lease that house, book that vacation etc. I'd say lease everything and save the cash. No vacations.
-I'm totally not a game system gamer at all. My gaming is pretty much limited to Candy Crush, Plants vs. Zombies, and Scrabble. I don't think I've ever used my son's XBox ever. I probably should do some detective work and learn what's going on on that thing, especially when I hear that networks like History Channel are launching apps, delivering content, and releasing music and promotional offers on the game systems. How many of you are consuming content on game systems? Anyone? 
-Speaking of History Channel, they are planning on remaking the mini series Roots. I actually think this is a great idea. No funny comment or anything, just a good idea. 
-Pitbull and his pitbull will be hosting the American Music Awards this year on 11/24. 
-The Peoples Choice Awards will be revealed on January 8th. Here are the nominees and some comments/predictions:
Favorite Network TV Comedy - Big Bang will win, but Modern Family should win
"2 Broke Girls"
"The Big Bang Theory"
"Glee"
"How I Met Your Mother"
"Modern Family"
Favorite Comedic TV Actor-
Chris Colfer and Darren Criss??? Comedy??? NPH should win but Jim Parsons WILL win
Chris Colfer
Darren Criss
Jesse Tyler Ferguson
Jim Parsons
Neil Patrick Harris
Favorite Comedic TV Actress-
Lea Michele is SO not a comedienne. Melissa McCarthy will win
Jane Lynch
Kaley Cuoco
Lea Michele
Melissa McCarthy
Zooey Deschanel
Favorite Network TV Drama
Tough one...but I'm going with Parenthood or The Good Wife
"Chicago Fire"
"The Good Wife"
"Grey's Anatomy"
"Nashville"
"Parenthood"
Favorite Dramatic TV
I have no idea who will win this one, so I'm going to choose Josh Charles
Jim Caviezel
Josh Charles
Kevin Bacon
Mark Harmon
Patrick Dempsey
Favorite Dramatic TV Actress
I'm going to choose Julianna Margulies
Julianna Margulies
Mariska Hargitay
Pauley Perrette
Sandra Oh
Stana Katic
Favorite Actor in a New TV Series
I hope Joseph Morgan or Jonathan Rhys Meyers wins
Andy Samberg
Jonathan Rhys Meyers
Joseph Morgan
Michael J. Fox
Robin Williams
Favorite Competition TV Show
The Voice WILL win
"America's Got Talent"
"Dancing with the Stars"
"MasterChef"
"The Voice"
"The X Factor"
Favorite Cable TV Comedy
Cougar Town...it better be Cougar Town
"Awkward."
"Cougar Town"
"Hot in Cleveland"
"Melissa & Joey"
"Psych"
Favorite Cable TV Drama
I have to choose Sons of Anarchy
"Downton Abbey"
"Pretty Little Liars"
"Sons of Anarchy"
"The Walking Dead"
"White Collar"
Favorite Premium Cable TV Show
I'm choosing Game of Thrones
"Californication"
"Game of Thrones"
"Girls"
"Homeland"
"True Blood"
Favorite Cable TV Actress
Claire Danes...has to be
Angie Harmon
Claire Danes
Courteney Cox
Lucy Hale
Maggie Smith
Favorite TV Anti-Hero
Interesting category...WALTER WHITE!!!
Dexter Morgan ("Dexter")
Jaime Lannister ("Game of Thrones")
Norman Bates ("Bates Motel")
Rick Grimes ("The Walking Dead")
Walter White ("Breaking Bad")
Favorite TV Bromance
not a clue here...I'll go with the HIMYM guys
Blaine and Sam ("Glee")
Ryan and Esposito ("Castle")
Sam, Dean and Castiel ("Supernatural")
Sheldon, Leonard, Howard and Raj ("The Big Bang Theory")
Ted, Marshall and Barney ("How I Met Your Mother")
Favorite TV Gal Pals
Caroline and Max
Caroline and Max ("2 Broke Girls")
Lily and Robin ("How I Met Your Mother")
Meredith and Cristina ("Grey's Anatomy")
Penny, Bernadette and Amy ("The Big Bang Theory")
Rachel and Santana ("Glee")
Favorite On-Screen Chemistry
DAMON AND ELENA!
Castle and Beckett ("Castle")
Damon and Elena ("The Vampire Diaries")
Derek and Meredith ("Grey's Anatomy")
Emma and Hook ("Once Upon A Time")
Kurt and Blaine ("Glee")
Favorite Sci-Fi/Fantasy TV Show
The Walking Dead will win, but I would choose The Vampire Diaries
"Beauty and the Beast"
"Once Upon A Time"
"Supernatural"
"The Vampire Diaries"
"The Walking Dead"
Favorite Sci-Fi/Fantasy TV Actor
Ian, Ian, Ian
Andrew Lincoln
Ian Somerhalder
Jared Padalecki
Jensen Ackles
Stephen Amell
Favorite Sci-Fi/Fantasy TV Actress
TATIANA MASLANY from Orphan Black! 
Emilia Clarke
Ginnifer Goodwin
Kristin Kreuk
Nina Dobrev
Tatiana Maslany
Favorite TV Movie/Miniseries
OMG tough one! I personally enjoyed Sharknado the most
"American Horror Story"
"Behind the Candelabra"
"The Bible"
"Sharknado"
"The White Queen"
Favorite Daytime TV Host(s)
Kelly & Michael
Ellen DeGeneres
Kelly Ripa and Michael Strahan
Dr. Phil McGraw
Rachael Ray
Steve Harvey
Favorite New Talk Show Host
NONE of them but if I had to choose...Arsenio 
Arsenio Hall
Bethenny Frankel
Jenny McCarthy
Queen Latifah
Ross Mathews
Favorite Late Night Talk Show Host
C'mon you know who I pick!
Conan O'Brien
David Letterman
Jimmy Fallon
Jimmy Kimmel
Stephen Colbert
Favorite Streaming Series
Orange is the New Black
(LOVE THIS CATEGORY and LOVE that I've seen all the nominees!)
"Arrested Development"
"Between Two Ferns with Zach Galifianakis"
"House of Cards"
"Losing It with John Stamos"
"Orange Is the New Black"
Favorite Series We Miss Most
Breaking Bad
"30 Rock"
"Breaking Bad"
"Dexter"
"Fringe"
"The Office"
Favorite New TV Comedy
THE GOLDBERGS!
"Brooklyn Nine-Nine"
"The Crazy Ones"
"Dads"
"The Goldbergs"
"The Michael J. Fox Show"
"The Millers"
"Mom"
"Sean Saves the World"
"Super Fun Night"
"Trophy Wife"
Favorite New TV Drama
Betrayal
"Marvel's Agents of S.H.I.E.L.D."
"Betrayal"
"The Blacklist"
"Dracula"
"Hostages"
"Once Upon a Time in Wonderland"
"The Originals"
"Reign"
"Sleepy Hollow"
"The Tomorrow People"
Wednesday's Trivia Question:  What was the name of the secret research project featured on Lost?  10 point bonus if you know what it stands for without looking it up. 
WWTM-Kristy
Like me on Facebook at Watching Way Too Much
Follow me on Twitter at
[email protected]
http://watchingwaytoomuch.com
[email protected]