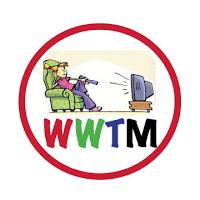 The answer to Wednesday's Trivia Question: Tim Conway played Mr. Tudball to Carol Burnett's Mrs. Wiggins on the Carol Burnett show MANY years ago.
FIRST FIVES:Michael O'Dean, Elke Raskob, Priscilla Paez, Phyllis DiCesare & Monica Caraffa
Honorable Mention: Lillian Doremus
Tuesdays Broadcast Top 5 
America's Got Talent-NBC 2.6/9.9
So You Think You Can Dance-FOX 1.6/4.4
Extreme Weight Loss-ABC 1.2/3.9
Betty White's Off Their Rockers-NBC 1.1/4.0
NCIS-CBS 1.0/8.0
Tuesday's Broadcast Trendrr Top 5
America's Got Talent-NBC 99,472
So You Think You Can Dance-FOX 61,191
Extreme Weight Loss-ABC 13,222
Betty White's Off Their Rockers-NBC 8,222
America's Next Top Model-CW 7,028
Tuesday's Cable Top 5
The Big Bang Theory-TBS 1.5/3.2
Catfish-MTV 1.4/2.5
Rizzoli & Isles-TNT 1.4/6.6
Deadliest Catch-Discovery 1.1/2.6
Storage Wars-A&E .9/2.8
Tuesday's Cable Trendrr Top 5
Catfish-MTV 712,803
Pretty Little Liars-ABC Family 493,359
Rizzoli & Isles-TNT 57,493
Bad Girls All Star Battle-Oxygen 39,953
Dance Moms-Lifetime-28,512
Big Brother
I can't even begin to tell you how great it was to see Julie Chen in her pretty pink dress and to hear her say the word "Houseguests" last night as Big Brother began...it's Summer and Big Brother is baaack and nobody is happier than me! We got to meet the cast, and while I REALLY want to stereotype them and make some predictions, I've learned from my mistakes and won't do anything until I've seen them all in action for a few more days. Sure I want to go off on how much I already HATE "Girl Jessie" because she reminds me SO much of "Boy Jessie", but I'm not going to do it. I'm not going to mention that David the Lifeguard is a total doosh or how much I already love Andy. Nope I'm not going there yet.  I love both of the new twists but it really will change the entire game and every one's strategy.  HOH still nominates the first two people to go up on the block but now America chooses the BBMVP and nobody inside the house will know who they are.  This person gets to nominate someone in secret without the stress or any of his/hers fellow houseguests knowing...great perk...great twist. If used correctly, it's really VERY powerful. The first HOH challenge was extremely phallic no? Everyone had to hang from giant looooong Popsicles while a giant tongue licked them and spit out goo on them?  OMG CBS really?  Jeremy won an awesome perk...a NEVER HAVE NOT pass.  Awesome for him but it's going to really piss a lot of people off when they're eating slop, sleeping on the floor and wearing a blueberry suit for a week. McCrae the pizza boy won the first HOH of the season.  Sooooo happy to have you back BB! Now, everything is right in the world!
NEWS & INFORMATION
-For anyone who has Sirius/XM Satellite radio, I hope you were able to catch Howard Stern yesterday. Sometimes my super long commute actually works in my favor. Wednesday,  I heard Howard interview Larry King on my way into the office and Jerry Seinfeld on my way home. The Seinfeld interview was SO good that I literally turned it on in my house and sat in my room listening to it in its entirety...when is the last time you sat in your house AT NIGHT and listened to a radio show? I can't remember when I did that last, but the interview was riveting. Jerry was amazing and honest and hilarious. I really think it was one of Howard's best interviews ever. Of course Jerry was there to plug Comedians in Cars Getting Coffee, which I honestly believe I helped put on the map. I've been watching and talking about it since day one. Anyway, it was a great interview, I hope you can check it out if can. 
-FOX released their Primetime Premiere dates yesterday.  Here are the big ones, but of course I've loaded them all onto the list to the right for your convenience. 9/11-X Factor 9/16-Bones 9/17-New Girl 9/19-Glee 9/29-The Simpsons -MTV cancelled Zach Stone is Gonna Be Famous.  Did you even know it was on? I didn't.  For anyone that does watch and is so bummed, there are 3 final episodes that will run this week. 
-Penny Marshall (Laverne) and Cindy Williams (Shirley) will reunite on Nickelodeon's Sam & Cat show for the first time in over 30 YEARS! I actually think I might want to see that. 
-I'm not sure if All My Children and One Life to Live are doing well online or not, but I'm guessing that they will do better no matter what, very soon. Oprah and her OWN network are going to be airing the soaps starting 7/15 for the entire Summer.  I don't think most WWTM readers are soap watchers, but I could be wrong, so for those of you that are, set your season pass for the OWN network or you won't know what happens to Erica Kane! 
-Nik Wallenda's walk/talk with Jesus did so well Saturday night on the Discovery network that a special recap was obviously in order. I love the title...Skywire: Nik Talks the Walk". He talked a lot during the walk, but that was mainly to God, Holy Father, Jesus, King of Kings, Lord, Savior etc. and not to us, so Sunday night Niks talking.  All I really want to know is where's the next walk/talk taking place and when's it happening. I'll down the Xanax and tune in! 
-Some new TV Viewing info for Q1 2013:
42% of

viewers said they watched shows on DVRs and TiVo 

Streaming video on demand viewers said they did 16% of the time.

Standard linear viewing on broadcast TV networks still led the way with 81%

Watching scheduled cable TV programming was next with 65%.

DVR movie watching accounted for 36% of viewership 

Streaming video on demand only accounted for 19%.

Playing owned DVDs or Blu-ray discs led the way with 59% and rented DVDs or discs came in at 21%

.
-Don't forget to submit your Best Actor in a Drama nominees by Sunday night.  Next week is a new category, so please send in your submissions! 
Thursday's Trivia Question
: Since Jerry was on Howard yesterday, I just have to do a Seinfeld question.  Give me the order each cast member went OUT of the famous "Contest" episode.  One point for each correct answer. 
WWTM-Kristy
Like me on Facebook at Watching Way Too Much
Follow me on Twitter at [email protected]
http://watchingwaytoomuch.com
[email protected]