Hey Everyone,
So you all know I was missing from my blog all these days and I got so many mails and messages asking me where I was! That's so sweet of you all! At least you all missed me and care for me so much, your messages showed your love for me

So the big and dhamake daar news iss……………………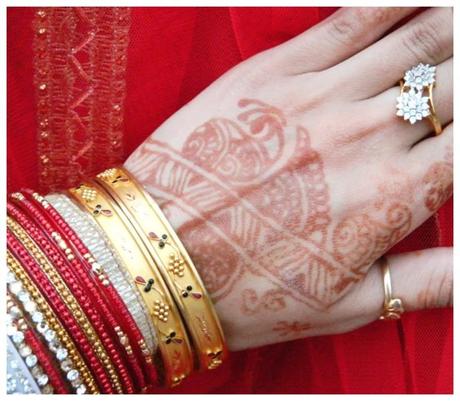 The good news is that my roka was fixed with my beau on 10th of April which I told about to only few of my friends as I wanted to surprise you all with the pics but then that good news turned into a more amazing blasting news and that is my in-laws said that they would take me home on the roka itself and they wanted me to get married on the date of roka. The short sidhi story is that I'm in my laws' house now with my beau of 5-year-old relationship, it will be full 5 years this 21st April and one more funny thing is that I didn't cry on my bidaai

I was saying everyone dekhi hai aisi dulhan

but then I have been crying since then missing my home a lot. So the marriage was done in a hurry and now we'll be having a grand reception which thankfully has time for me to pamper myself and get myself some new things like lehenga, jewelry and all.
Will update soon with the pics of my wedding.

Till then take care and I will be back with my blog routine soon.