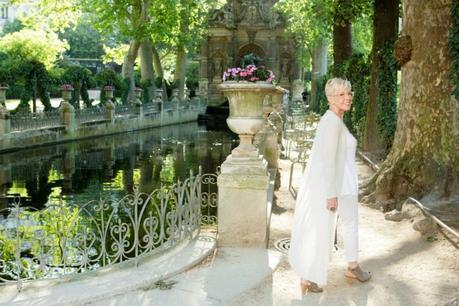 No, I haven't cut my hair short again. These are a few more of the photos taken in Paris last year. This white-and-cream outfit felt particularly spring-like, so I've been saving it.
Wearing: cardigan (similar) | tank | necklace (similar) |
ring | jeans (similar) | bag (similar style) | shoes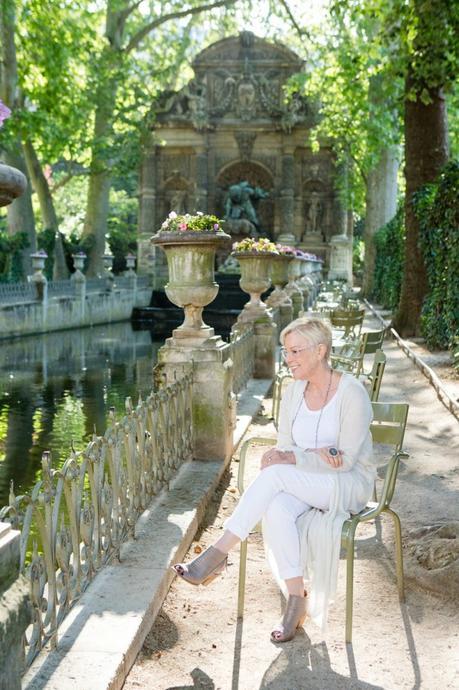 Wearing all white can be tricky. There's the keeping-it-clean aspect of course, but also it's also been tough to overcome all of those years of style advice telling us that lighter colors make us look larger. Peut-être. But I just love the ethereal effect, especially with the slightly sheer cardigan creating a tone-on-tone look. This is one of those times that I'll let go of conventional "flattery" in favor of something a little more dramatic.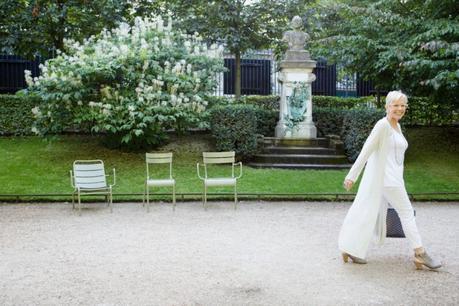 Those Paul Green sandals still one of my favorite pairs of shoes EVER. They are comfortable, go with everything and jazz up whatever I wear them with. And yes, a white or beige bag would have worked better….
Photos by Carla Coulson, taken in Jardin du Luxembourg, Paris.
Do you ever wear an all-white or off-white outfit? When you have to choose between what's conventionally flattering and what creates a specific look, which way do you go?
More Tone-on-Tone…

Turn on your JavaScript to view content