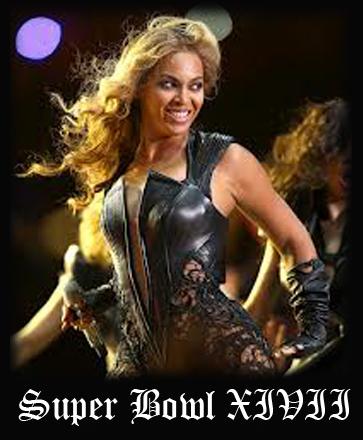 The most awaited Super Bowl halftime performance took place on Sunday evening at New Orleans Super dome. For 12 minutes she took to the stage and unleashed a power-packed performance. Her performance demonstrated the benefits of favorable genetics, relentless rehearsal, awesome hair and a fabulous body.
Beyonce was joined by her Destiny's Child band mates Michelle Williams and Kelly Rowland.  . The pop star unleashed a medley of her best tunes – including older hits like "Crazy in Love" (sans her husband, Jay-Z), "Halo" and "Baby Boy," and more recent cuts like "Love on Top" and "End of Time" – decked out in an oversized black jacket, lace-and-leather bodysuit and thigh-high stockings.
Her bandmates joined her for "Bootylicious", "Independent Woman" and a version of her single "Single Ladies" where she asked them to join her. This is the third consecutive year that a pop act has been selected for the Super Bowl halftime after a procession of veteran rock Acts. After all the hype surrounding her lip-synching at the second time inauguration of president Obama, it was her way of showing the world what she's made of and that she is a brilliant singer.
According to Topsy, a social media analytics site, there were more than 749,000 tweets about Beyonce during the hour she performed at the Super Bowl halftime show. ABC News is still awaiting Twitter's official numbers, but Twitter confirmed to ABC News there have been more than 6 million mentions about the pop star on the service tonight.
To say Twitter and Facebook users went wild during her performance is an understatement. Many typed away particularly furiously when she was joined on stage by Destiny's Child members Michelle Williams and Kelly Rowland.
The biggest names in show business were also active on Twitter and had a lot to say about this power paced performance. Here's what a few of them had to say….
Lady Antebellum: @beyonce was so bootylicious that she knocked the power out at the #SuperBowl
Adrienne Bailon: Beyonce brings a whole knew definition to… SHUTTING. IT. DOWN. #LightsOut! Lol
Johnny Weir: Let it be written: I, along with millions of others, will be going as @beyonce for Halloween 2013.
Chloe Moretz: Best halftime performance ever. #SuperBowl2013 baddiebey #Beyonce
Colton Haynes: That tricky beyonce. Playin jokes on those players…turn those lights back on you little minx
Joey Lawrence: OMG!!Beyonce was AMAZING!!! You made us all proud B!! Hope your all Watching the Bowl!!! One of our great American traditions!!
Arsenio Hall: Beyonce still got the belt! And she just sparked her critics & haters wit' it. #theone
Anna Kendrick: Beyonce = everything. I'm dying. I've died. I am dead. #IRegretNothing
Not only did she live up to her promises, but she did so while executing the kind of beastly/eye-popping choreography that she is famously known for…..
Video which is going viral on youtube see it here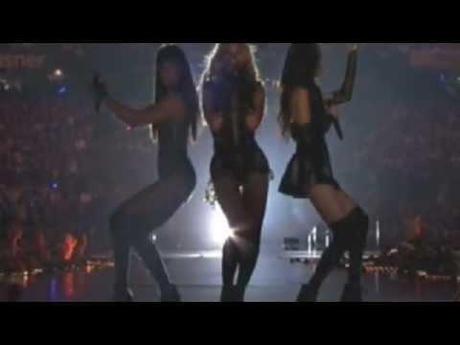 Suggested  Reading  :-
Beyoncé's Emerald Cut Diamond Wedding Ring from Jay-Z: Complete Magnificence