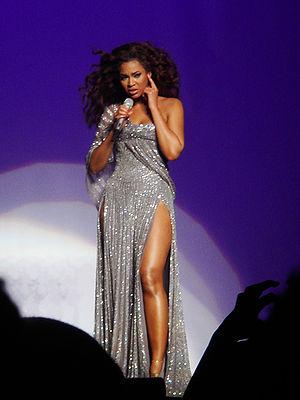 Image via Wikipedia
07/28/2011 Cynthia Wright

It's not surprising that someone with Beyonce's stature has a huge gay fan base – her costumes and choreography ALONE would solidify that fact – yet, that isn't the only reason why she's adored. Pride Source recently published an interview with the international diva – the first one that she's given the LGBT press in five years gives us a side of Bey that is rarely seen.
In the interview, Bey talks about her gay fans, her adoration of Lady Gaga and her role in the remake of "A Star is Born" (which is being directed by Clint Eastwood, surprisingly).
Excerpts from the interview:
I know, according to you, the girls run the world – but what do you think about the girls and the gays teaming up and running the world together?

Well, that's what I meant when I said girls. (Laughs)

Do you know enough gay people so that we could successfully pull this off and take over the world?

Absolutely. I think it's happening already. I remember my friends were telling me when the song "Run the World (Girls)" first came out in the clubs the kids were going crazy, and I thought it was so wonderful and I was so excited to know that the reception was so positive.

"I Was Here," a song on "4″ written by Diane Warren, is all about you changing lives. What do you hope is the affect you've had on your gay fans over the years?

I hope that I've given them confidence, and I hope that I've given them inspiration. I just want everyone to become a better person, and I hope that when they see me perform they can live out their fantasies and see my work ethic and apply it to their lives and be confident and proud. If they're bootylicious, be proud; whoever they are, be proud. On this album, I really focused on making people feel good and feel love and know that there is love out there and goodness exists. I wanted to make a body of work that took risks – to be brave and be myself, and not focus on being cool.
Nice to see someone as influential as Beyonce show appreciation to some of her biggest supporters. Make sure to check out the rest of the interview on Pride Source's website.