Hi fellow nail polish lovers!!
I have a fun mani to share with you today!!  I received Bettina Green in the mail recently from my friend Shereece who has recently become a polish addict.  I may be partially to blame for that, ahem.  Green is a lovely green creme.  The formula is good; it's opaque in two coats and applies really well.  Below is two coats with no top coat.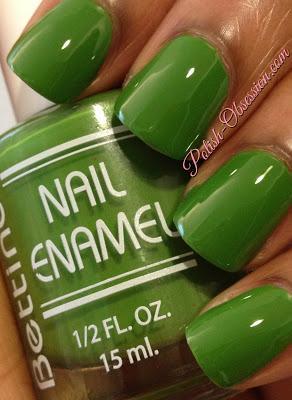 Artificial Light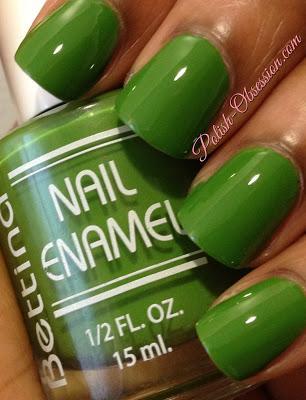 Artificial Light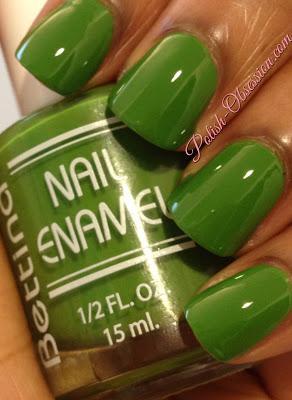 Artificial Light
Though I have quite a few Bettinas in my stash, this was my first time trying the brand.  I was really happy with this one.
I wanted to have some fun with this polish, so I decided to add Nostalgic Nail Lacquer's Punky Power, which
Lakeisha
sent to me.  It's full of fun, bright glitters of varying sizes and shapes.  I ended up with mostly medium hexes on the nail though.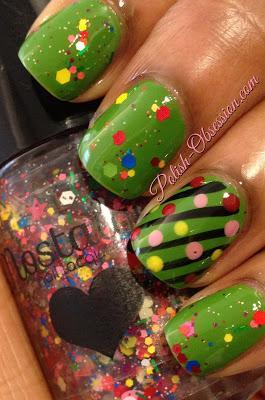 Artificial Light
On my ring finger, I used my black Milani Nail Art brush to free hand some stripes.  I then added polka dots with my dotting tool of Revlon All Fired Up (red), Nails Inc Power Pink (pink) and Pure Nail Lacquer Sunny Disposition (yellow).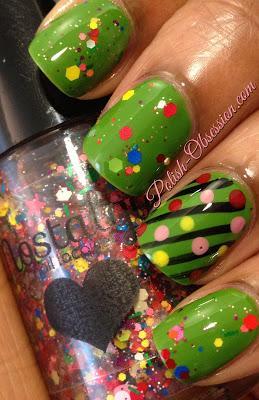 Artificial Light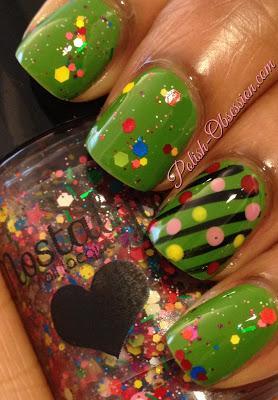 Artificial Light
I got the idea for my accent nail from my daughter.  She requested stripes and dots on her toes and after doing them for her, I realized how fun it looked.  I really love this colorful mani!
What do you guys think of this mani?  Have you tried any of these polishes before?  How about the look on the accent nail?