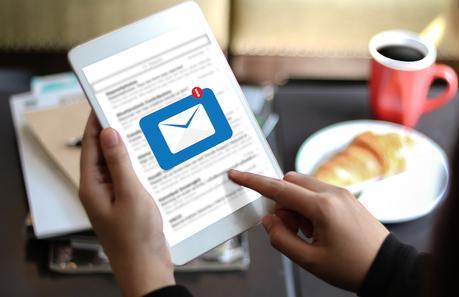 When was the last time you heard someone brag about their Rolodex stuffed with A-list clients? Integrated marketers who have fully embraced the 21 st century probably have a cache of thousands of contacts, clients and prospects, coming from apps, programs and interfaces such as LinkedIn, Constant Contact, Gmail, Outlook, and even Salesforce. But in today's world, the value isn't just in who you know, it's how you manage their data.
Email marketing remains one of the most potent and cost-effective ways to reach potential customers, and managing your contacts in one clean list can help you create better synergy for your marketing efforts.
One List to Rule Them All
First things first: let's get you a single master list or database of your contacts. This may depend on which email clients and services you use: for instance, you can import your Constant Contact records easily into MailChimp (and vice verse), and it's relatively easy to move your Gmail contacts into Outlook. Your best bet is to pick the platform that gives you the most flexibility and function for your marketing efforts, and make that where you consolidate your primary list.
The Value of a Clean Email List
A clean, minty fresh email list is what's ultimately going to help you sell more. You'll reach more of the right kind of people, reduce your bounce rate, and avoid having your emails turned away at the gate as spam. This might be a good time to brush up on the basics of creating a solid list:
Shore up your strategy by making sure you're getting quality leads with email-specific landing pages and relevant content.
Practice good list hygiene with regular culling of bad addresses, updates to existing ones, and bringing in new addresses-which can increase the effectiveness and help integrated marketers save money.
To maintain the integrity of your list, use double opt-in and make sure your email communications include a link allowing recipients to update their profiles.
Now That Your List is in Order, Put It to Work
As long as you're still thinking about your list, why not identify the most likely (and valuable) candidates who need just a little extra TLC? Consider combining digital and direct to get even more bang for your buck. If you decide to just move forward with email, here's how adding video can boost your conversion rate by 24%. And if you're not getting the results you want, try some A/B testing with your next email.
Last modified: August 3, 2017