Having less weight or having overweight is the big concern that we observe in many of the people. Most of them end or start their day with a thought of how to lose weight or how to gain weight. Here in this post, we will let you know on the best way to lose weight naturally
We have seen most of the people believe that staying with hungry stomach can reduce their weight but actually, it won't happen
Instead, they tend to gain more weight or feel uncomfortable and give rise to new side effects like the formation of gas in the stomach. Now the single problem is turned into dual
We are here to help you on the best way to lose weight naturally like you ever imagined
Here in this post, you will learn on
How to lose weight
How to be confident
Do's and Don'ts to lose weight
Improve your health without putting yourself on hunger
Actually, most of us believe that people with fat or much weight take much food but in reality, it does not happen. It all depends upon their body and diet.
There are many people who look thin like they are starving for food (but takes much food) and complains of others.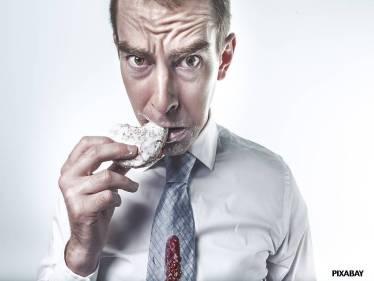 1. Break your food
The best thing you can do is to break your food into multiple sessions. Once again repeating don't put yourself on empty stomach. Take sufficient food by breaking it into small parts and remember to don't take complete food all at a time.
If you complete a lot of food in one session again you feel hunger in the following session which results in taking of much food which ultimately increases your weight
So break the food into small parts and eat them when you feel hunger. This method decreases the intake of your food and reduces the hunger levels.
2. Put on exercise
Don't worry put on exercise does not mean to lift heavy weights or heavy workouts. Prepare a schedule of making an exercise for at least three days a week (if every day it could be much better)
Don't lift the weights and put on exercise on your own, consult a GYM trainer and follow his exercise patterns
Put on exercise doesn't mean to lift weights, it also involves running, morning and evening walk and the swimming.
Make sure the workouts you make should move your entire body.
3. Take proteins
It might sound routine but proteins play a very good role to lose weight healthily. Taking high protein food can reduce your hunger levels and keeps you away from food without decreasing your energy levels.
By taking proteins your energy will be in high mode and you won't feel hunger quickly
The following are the protein sources in which you get high protein
High protein sources are meat, eggs and fish
4. Avoid junk food
The primary reason involved overweight is the consumption of junk food. Try to avoid junk food and stay safe
It might look attractive but it makes your body a dirty bin
Remember, Junk food does not contain any nutrition value
5. Glass of water
Taking a glass of water with the empty stomach can clean the impurities present in your body and are practised by many.
Habituate to drink water early in the morning and wait for 15-20 minutes and take food. It helps you in cleaning your body impurities
Before taking the food drink a glass of water so that you will be satisfied even with the little food
6. Avoid sweets
This might be tough but you need to do anyway. Stay away from eating sugary foods. sugar foods can make you fat and increase your weight.
Control yourself and say no to sweets, when you see the sweets remember your goal to lose weight naturally and maintain a healthy and perfect life.
7. Eat enough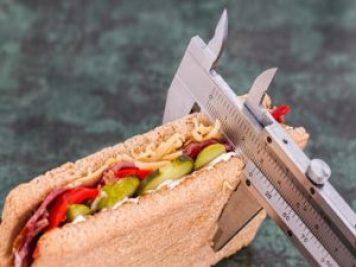 Don't be in stress thinking over how to lose weight quickly? Concentrate on how to be happy and comfortable. Take food until you feel your stomach full and don't do over than that.
Taking a small amount of food and sleeping with a hungry stomach can produce ill effects like the formation of gas and fat
8. Don't stick
After taking the food don't stick to bed or chair instead go on a little walk until the food gets digested. And most of them stick to TVs, computers, and mobiles by sitting in one place for hours together after taking their food.
But this is not at all a safe practise, this may affect your health very badly with the formation of fat layers in the body and ultimately increases your weight.
Read: Plastic surgery advantages and disadvantages
9. Be strong
You need to be both physically and mentally active to boost your confidence levels to lose weight as quick as possible. Exercises can make you fit physically but having good mental ability can active your body and mind to the fullest.
So concentrate on building your self-strong both mentally and physically. Know the advantages of going GYM in morning session
10. Have patience
Nothing changes overnight, things take time to appear into results. So be confident about losing your weight and maintain patience. The changes can't be observed in a day, it takes at least 3 months to check the results.
Don't stop your exercises by counting the days, make workouts until you get satisfied. Everything comes to you at the right time at the right time.
Best way to lose weight naturally
The very first thing you need to remember is that your weight can't stop your growing dreams. Be confident and move in the direction that you have imagined. In the process of making your dreams come true, you definitely lose the weight un-noticing.
We hope that the post on the best way to lose weight naturally has helped you a lot in losing the weight and building your desired personality both physically and mentally. If you any questions or suggestions? you can write to us through the comments section and we will help you out with the most suitable answers.