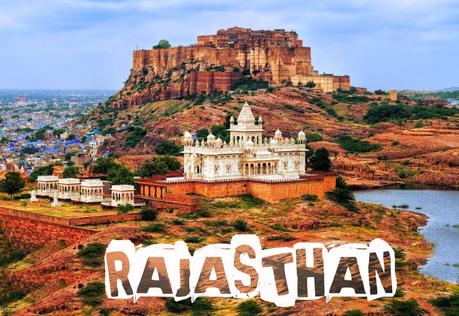 Rajasthan is truly a place of its kind, this place offers a lot many delights for the people living there and visiting this place on a group tour. Be ready to be charmed by the best of Rajasthan being here after getting Rajasthan tour packages from Delhi. One can try some of the best thrilling activities being here on a trip and try some of the best adventure delights.
Wonderful activities to try in Rajasthan on a group tour.
Try Hot-air ballooning in Rajasthan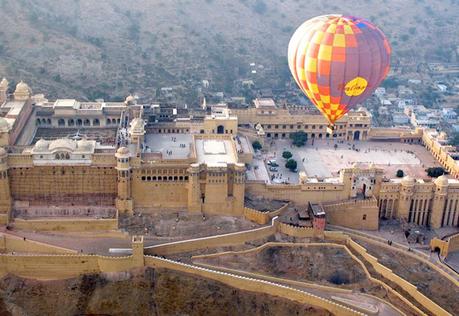 Get the wonderful bird's eye view being in Rajasthan and get the best views being in a hot air balloon. Being high up in the sky is a different feeling altogether.Get the best of architectural delights as well as the wonderful greeneries that one can get being here. The best sights to enjoy while being in a hot air balloon are Pushkar, Jaipur, and Ranthambore.
Spend a day with the elephants at Dera Amer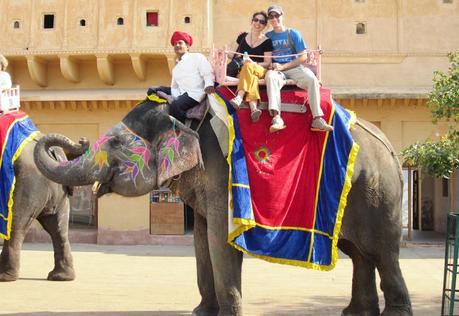 Spend your day being with the elephants at the Dera Amer and try some of the best activities being here such as giving a shower to the elephants, feed sugarcane to the elephants. Try painting their trunks with acrylic colours.Try some of the best delicacies while being in Rajasthan. After all of this, you can enjoy a short trek in the forest.

Make sure to visit the Camel Breeding Farm in Bikaner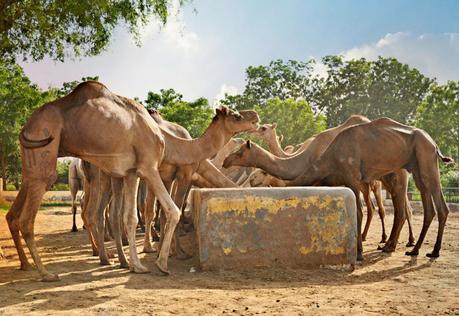 Camels are no doubt the glory of Rajasthan, you can meet these camels and meet and greet the camels being here, the camel breeding sight is a must add inclusion to your Rajasthan holiday tour packages from Mumbai, Kanpur, Chennai, Kolkata. So, travel with your kids being here in Rajasthan and let yourself have a great time being here. Also, savour the taste of fresh ice cream made from Camel's milk.
Try Trekking in Rajasthan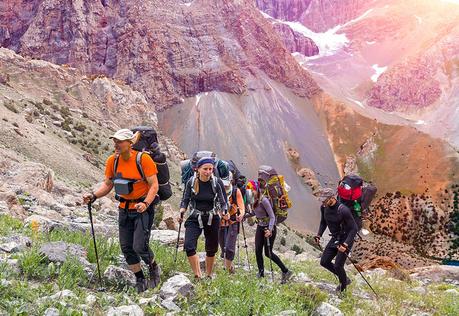 Rajasthan is incredibly famous for its trekking sights. Find the most amazing sights to behold being in Rajasthan. However, the hot climate of Rajasthan can be tough. Be enthralled by the greens of Alwar and the stunning sights of Mount Abu. Also, the local villagers are really warm and friendly as well as one can spot many vibrant birds being here.
Try Zip lining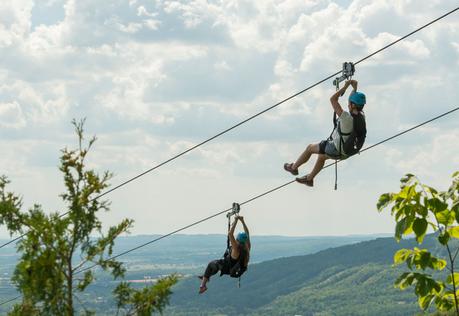 It will be an indelible experience to try ziplining being in Rajasthan. You would have an adrenaline rush trying this amazing activity of zipping from one cliff or structure to another. The best places to try this activity are Mehrangarh fort and Neemrana fort which are the best places to visit in Rajasthan.
( Also Read - Top Honeymoon Destinations in Rajasthan )
Enjoy a great dining experience at Chokhi Dhani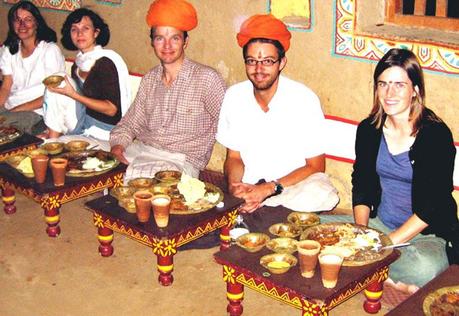 Well, going to a place and not trying the food there would be a waste. Chokhi Dhani is one of the best places to visit in Rajasthan. This place is a great site famous for its food, ambience and hospitality. Try the best authentic Rajasthani cuisine being here in Chokhi Dhani. Also, the service and decor of this place is a great sight. One can also enjoy some amazing cultural performances and colorful folk dances here.
Try the exciting experience of Dune Bashing being in Rajasthan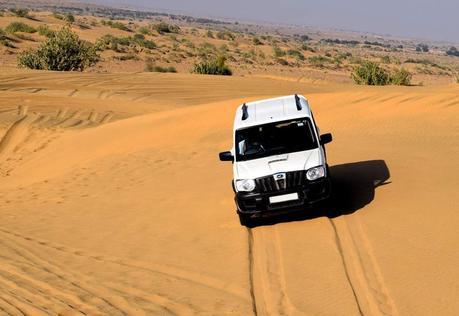 A really popular and wonderful sport that one can try being in Rajasthan. One of the Best things to do in Rajasthan in December,Dune bashing will thrill you beyond measure, be in the amazing Thar Desert, and get an adrenaline rush as you witness this enticing sport. IF you don't have an SUV, you can simply rent one and get the sight of Best things to see in Rajasthan.
Enjoy the Vintage Car Rally in Rajasthan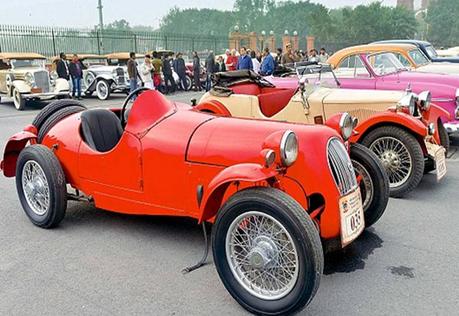 This is truly a dream come true for the car lovers. These cars exemplify luxury and are a delight to visit for the car lovers. Try the best car rallies being here in Rajasthan.The streets of Rajasthan are often covered by these cars, making it one of the Best sights in Rajasthan.
Fall in love with the sight of Abhaneri Step Well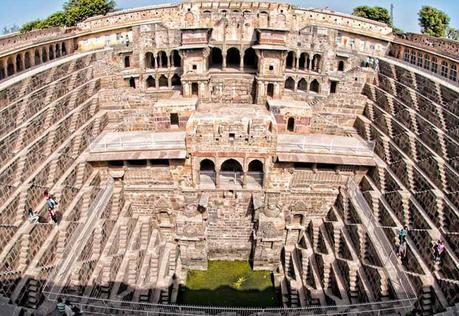 Visit the Abhaneri Step Well or Chand Baori which is a sight to remember in the great Dausa District which is near Jaipur. Fall in love with the grand structure and witness the wonderful beauty and architecture of this site. Earlier this place was used to harvest rainwater and now is a sight of glory by its huge size. 
( Also Read - Best forts you cannot miss out on while being in Rajasthan )
Thus, these are some of the best experiences that one can try being in Rajasthan, witness the best sights that you get and relish the enjoyable wonders in your Rajasthan group tour packages. So, get ready to be bowled over by some of the most incredible experiences coming your way in this royal state.