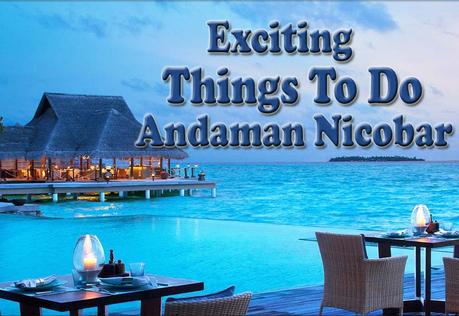 Want to be around crystal clear water, golden & white sandy beaches, sunny skies, amazing rainforests, and beautiful corals on your holiday trip to calm your mind. Andaman & Nicobar Islands is the best pick for you to plan budget Andaman packages. This destination is perfect for family trips as well as honeymoon trip as there are plenty of offbeat things to do in Andaman Nicobar. To experience some exciting water sports, here in this blog you will get the details of activities in Andaman with price. So that, you can add some activities in your bucket list to do in Andaman and get the best inclusion by planning your customized Andaman trip. Here is the list of famous things in Andaman you can do with your family or friends.
Thrilling Things To Do In Andaman
Ready to explore the best island in Andaman Nicobar with your family and friends. Below are some famous things listed for you that you must experience while you are in Andaman. Through the information, you can get an idea of what you can do:
•   Snorkeling
•   Witness Bioluminescence
•   Scuba Diving
•   Parasailing
•   Swim With Elephants
•   Travel In A Sea Plane
•   Trek To Madhuban
•   The Limestone Caves
•   Island Hopping
•   Dolphin Watching
•   Sea Walking At Havelock Island
•   Mangrove Kayaking
•   Tour The Volcano at Barren Island
1. Swim with the Colourful Fish while Snorkeling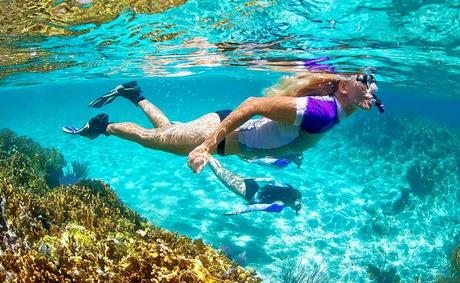 In the crystal clear water, you can't miss the experience of snorkeling. Andaman has a lot of beaches which offer the travelers to try snorkeling. North Bay and Elephant beach are the most famous spot to do water sports like snorkeling. Although, it is also recognized on the top of the list of things to do in Andaman in December. And most of the travelers visit this place only to do snorkeling activity. By doing this, you can experience the marine life, view corals reefs and many more.
Snorkeling price in Havelock Andaman island: INR 500 to INR 1800 (depends on timing you want to spend)  
2. Witness the Bioluminescence at Havelock Island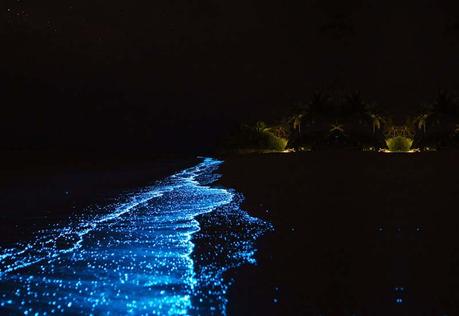 Bioluminescence Andaman beach is one of the favorite things to do in Andaman for tourists. The tiny lighted stars feel like galaxies floating under your feet at Havelock Island. But, you can experience the effects only on no moon nights. So, try to plan your Andaman tour package during the best season to visit Andaman. Besides, you can take havelock kayaking to spot the cast light upon ocean waters and beach under your feet.
3. Discover the Sea Life with Scuba Diving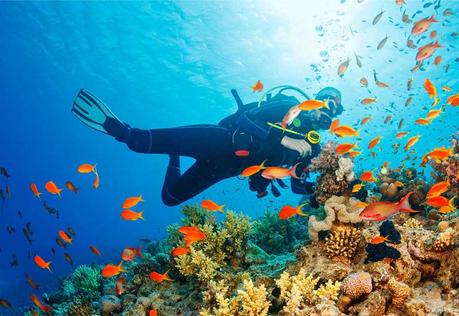 To keep your adventurous mode on then you surely want to try Scuba Diving. If you want to experience the best of it, do try Scuba Diving at Havelock Island. It is one of the famous spots for water activities as well. So, you can try some water activities such as paragliding, Sea walking, jet skiing, etc. The Diving offers you to see azure water and colorful corals. However, plan your budget trip to Andaman during summer and winter season. Since you are not able to try Scuba diving in monsoon season due to the rainy climate.  
Scuba Diving price in Andaman: Starting from INR 3000
4. Discover the Beauty while Trekking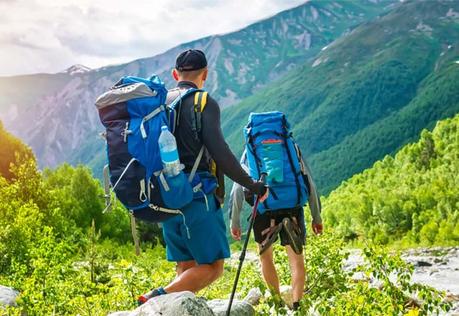 Of course, a trip without trekking is just boring. To indulge the beauty of nature in Andaman go on trek in Andaman to Madhuban. It is also known as the third highest peak in the archipelago for trekking. The trek starts from Mt Harriet and covers the beautiful scenery on the way such as flora & fauna, marvelous hillocks, and thick forests. Also, try the trek to Chidiya Tapu to witness the beautiful Sunrises And Sunsets. Besides, try to visit the place around October month to get a wonderful experience as the climate is so pleasant. Moreover, you can also enjoy your trekking interval by tasting Andaman special food.  

5. Explore the Limestone Caves at Baratang Island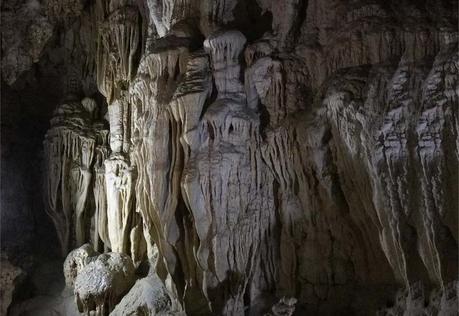 Enjoy nature structures and mysteries behind the caves, then Andaman is a must-to-visit destination for you. At Baratang Island, you can try ride to the limestone caves on ferry and witness the stunning views on the way. Here, you can feel the thrill vibes while passing through the caves and it is one of the fascinating things to do in Andaman Nicobar. So, to make your budget trip to Andaman try to book Baratang Island Tour in advance.  
Price of ferry to Baratang Island from Port Blair: INR 500 (approx.)
6. Enjoy Walking Underwater While Sea Walking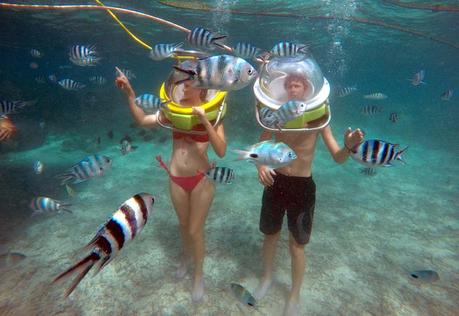 To see the water creatures to the closest, enjoy walking underwater while sea walking. As sea walking is becoming popular among tourists day-by-day and a must-to-do thing in Andaman. This activity is totally different from other water activities so try it once on your Andaman trip and experience vibrant marine life. Witness the brilliant fauna, corals and an enormous range of fishes.  
Cost of Sea Walking In Andaman: Starting from 3500
7. Enjoy mangrove boat rides at Mayabunder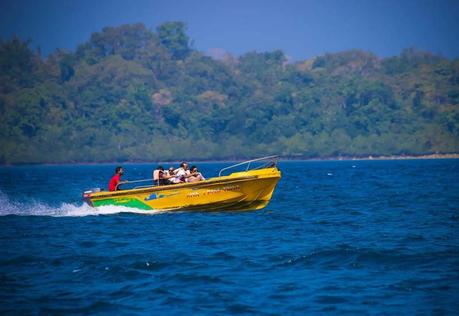 To make your trip the thriller one then don't forget to try the Mangrove kayaking at Mayabunder. You can enjoy the lush green mangrove and witness the beauty around the forest while on mangrove boat ride. The journey of the ride is about 2.5 hours so you can explore the rich diversity and stunning beauty of the place. Also, one of the most beautiful places to see in Havelock that you can't miss on your trip.
Mangrove boat ride cost: Starting from INR 2500
[Must Read -  The Best Beaches of Andaman That Will Guarantee You a Beautiful Couple Time ]
8. Marvel at South Asia's only active Volcano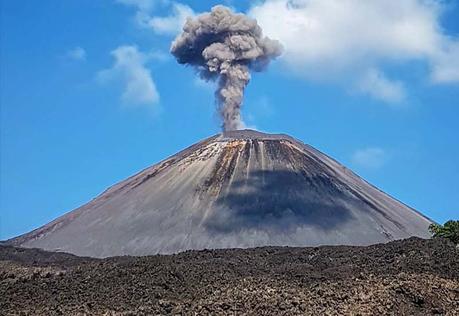 To feel the desert vibes in Andaman, do visit Barren Island and witness the active volcano. Barren Island volcano tour is the best pick to explore the famous mud volcano. Enjoy the deserted look as active volcano is barren and uninhabited and chill your mind around bird species, bats, rats. As it is one of the best spots to do exciting things on your holiday vacation.  
Barren Island Volcano Tour Cost: INR 20,000 (sharing)
So what are you waiting for? Book Andaman Tour Package and try these amazing things to do in Andaman and Nicobar Islands. Also, don't miss out on the chance to explore the isolated islands of Andaman and relax on the exotic beaches.
Excited much? If yes, plan your Andaman tour package from Mumbai with airfare at Sharp Holidays. And get a chance to explore the best things to do in Andaman with family and make the trip a memorable one. So, what are you waiting for? Book your Andaman package with Sharp Holidays. Do comment in the below section to get a free quote.