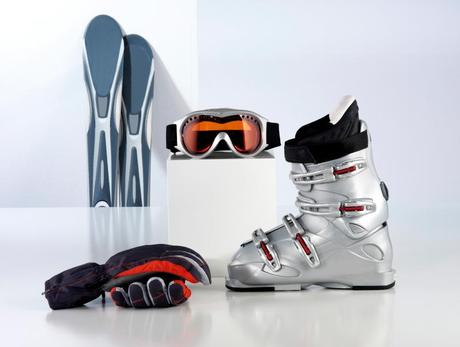 The most important task after selecting a skiing destination is to obtain the best possibleskiing gear. The equipment one carries is of utmost importance, as it determines the quality of skiing experience and reduces skiers' susceptibility to injuries. Therefore, even as one considers budget limitations, it is important to procure the highest quality ski gear.
The essential parts of Ski gear include skis, ski boots, helmet, goggles, gloves or mittens and ski pants and jacket. The best options available for this season for each of these parts are:
• Skis – Some of the best skis are manufactured by DPS, Dynastar, Elan and Line. The Spoon, the Skis from DPS, is now available in the market and is a result of elaborate research and development work at DPS. Dynastar has built a reputation for itself over the past 50 years for some high-quality laminate-construction skis. The latest Cham series from Dynastar has a unique design and delivers superior performance. Elan too has come up with a new design, the Triple Base Technology design, and is a good choice.
• Ski Boots – Ski Boots are probably the most important part of ski gear. Good ski boots enhance skiing performance and make skiing more enjoyable. For 2013, Dalbello is offering innovative ski boots, specifically made for big mountain freestyle, racing and high performance skiing. Full Tilt, Lange and Nordica, companies with decades of expertise in designing ski boots, have also come up with high performance and comfortable ski boots for this season.
• Goggles – Clean and clear goggles are essential to ensure eye protection for safe skiing. Goggles are available for different requirements. The Julbo Bivouak sunglasses protect against enhanced light reflection and are the first sunglasses with magnetic protective shields. The Julbo Orbiter is offering the best one-goggle-quiver for varying light conditions. Other dependable Goggle brands are VonZipper Chakra, Dragon Rogue and Eclipse.
• Ski Gloves – Well-fitting, warm ski gloves have become an essential part of ski gear. The Grandoe MoJo ski gloves are equipped with V6 Dupont ComforMax technology to retain heat and maintain consistent temperature. Marmot Ultimate Ski Gloves are expensive but are completely waterproof and insulated. Spyder Insulated Rage Gloves and the North Face Vortex Gloves are also among the preferred gloves.
• Ski Pants and Jacket – For ski pants this season, Bonfire Particle, Columbia Bugaboo II Ski, Helly Hansen Agenda and the North Face are all good options. For jackets, one can chose from Arcteryx Stingray, Columbia Bugaboo, Lands' End Snow Squall and Spyder Rival jackets, which are all good value for money.
Apart from these, skiing requires a lot of other equipment, such as Neck Gaiter, ski poles, bags, etc. The choice of all these gear equipment depends on various factors, such as age, gender, location of skiing and ability of skiing. The New Year is the best time to purchase ski gear, as January and February are the months when retailers start offering steep price discounts on their products.
Greg Beck is a travel writer for Direct Travel Insurance. Safety on ski trips is paramount and the best gear will help.