Taking a photograph is only the first step in the process of coming out with a truly wonderful image. Nowadays, photo editing software are so instantaneous (like Instagram), that in a few clicks or taps you can change the texture and look of the image.
For serious photographers though, these tools just don't cut it. If you have a Windows OS and are wondering what the best tools are for photo editing, here is a list that should help you get going.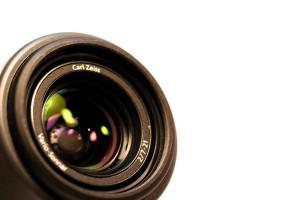 Picasa:
Picasa can work on Linux and the Mac as well, and for most users, even though it is free, this is still one of the best software available. Perhaps making it open source has only encouraged innovation. You don't need a much defined set of technical knowledge to make this work because it is most user friendly and simple.
You can organize your pictures, and make changes like color correction, cropping, white balance, lights and additional special effects. One can easily spend a lot of time tweaking pictures, and because you can easily upload them to Facebook or other social network sites, or put them up as online Picasa albums, this makes working on it all the more convenient.
GIMP:
GIMP can be called equal to Photoshop because there is almost nothing that Photoshop can do that GIMP cannot. Layered composition, color correction, mixing channels, advanced options, all of them come without the price tag of Photoshop in a neat free package that is open source.
A lot of professional photographers in these days have turned to GIMP because it also has options such as eliminating lens barrel distortion, perspective transformation, and a hardware support. There are also a several plug-ins that you can download freely to keep updated with GIMP.
Paint.NET:
Completely free, this is a software that was created in Washington State University and is maintained and updated by the university. There are keyboard shortcuts for practically everything, and a seemingly unlimited number of tries for Undo, and a very logical interface.
The project is open source, including the source code, and includes several advanced options like Clone Stamp. It also includes layer based composition, and there are tons of plug-ins available online for free.
Adobe Photoshop:
Photoshop is synonymous with photo editing, and there is very little editing that you may be able to think of beyond what is available here. If you can't do it on Photoshop, you may not be able to do it at all, because it includes everything from macros correction, filters, layers etc. and you can also find plug-ins online.
Adobe Lightroom:
Lightroom is essentially a digital darkroom for photographers today. It is a quick software meant for bulk editing, when you need images to be cropped, changed and printed quickly, and do not have the time or inclination to go through minute checks.
To work in batches in fact is the biggest pro of this software, and it has fast options for color corrections. You can also hook it up to your camera via a cable so you may edit photos which are taken at once.