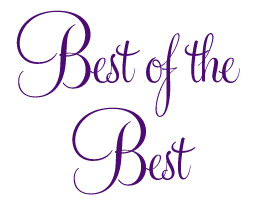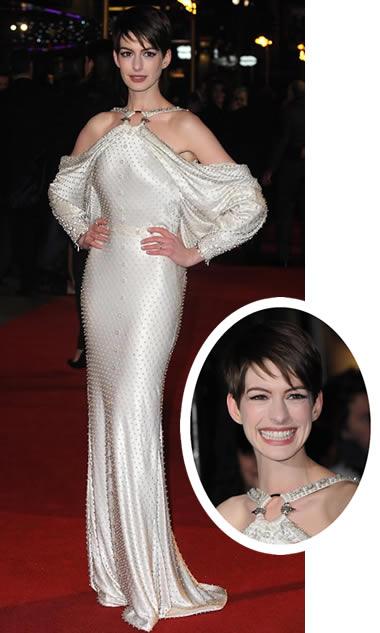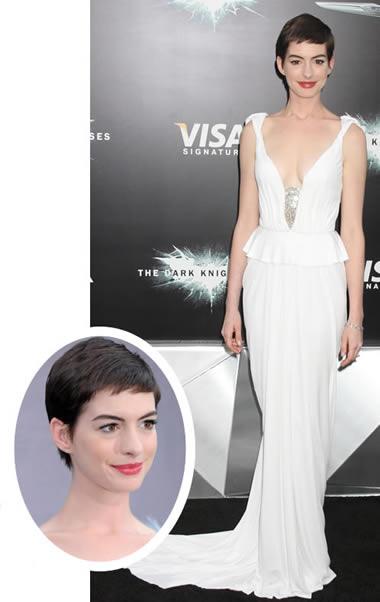 When the clock strikes midnight tonight, we'll be welcoming 2013 and I for one am super excited to start this new year!  But before we say goodbye to our beloved 2012, let's take some time to gaze upon the Best of the Best Ladylike Chic goodies of the past year.  Over the next day or so, I'll be posting my favorites of 2012, starting off with the undeniably breathtaking Anne Hathaway.
Having always been one of my favorite leading ladies, Anne has blossomed this year into a full-fledged fashionista.  With her pixie cut framing her beautiful face, Miss Hathaway looked heavenly in looks ranging from full length Givenchy gowns to fun and quirky Prada sheath dresses.
But, above all else, Anne brought her infectious smile to every red carpet.  She just makes me smile every time I see her striking her signature pose!  This has been a banner year for Miss Hathaway, both professionally and personally, that it makes me giddy for what's to come in 2013!
See more gorgeous photos of Lady Hathaway in our Best of the Best photo album on Facebook... See you tomorrow with even more lovely year-end looks!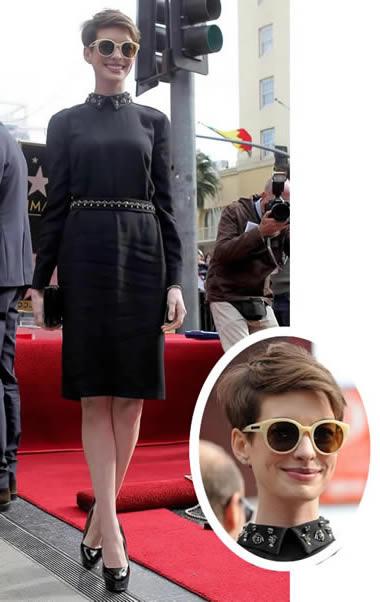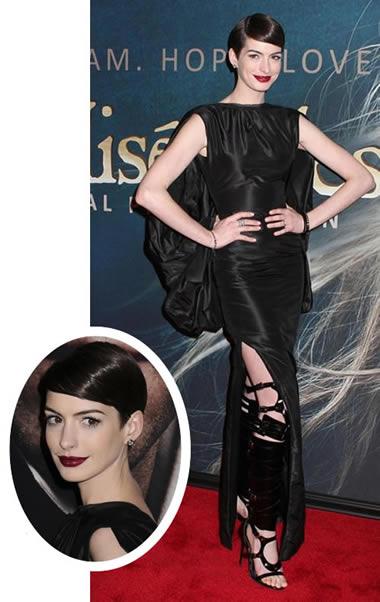 Photos courtesy of Zimbio.