Contemporary Abstract Art worth watching.
The next two articles will talk about great modern abstract and nonabstract installations I´ve discovered around the world. What a pleasure being a gifted contemporary artist able to imagine, create and exhibit an installation!!.
Each of the following 4 contemporary artworks have somethings in common: super visual power, and a personal artist expression behind them. You may like them or not. You may or may not agree with the artist statement, but I can guarantee you that once seen you will not forget them.
Let´s start!
This is mexican artist Damian Ortega´s  "Controller of the Universe". It was made in 2007. It consists of  suspended hand tools pointing outward. Do you see the explosion?. It reminds me of an article I wrote about abstract artists implosions and explosions. Do you think it talks about contemporary society exploding?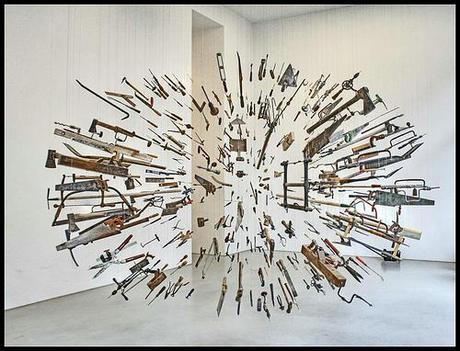 Now is the turn for this sympathetic skull vomiting lots of colorful pieces of paper. This brilliant installation was made by Miami street art artist Typoe. What do you think the skull is vomiting?. Guess and write it at the end of this article. It will be interesting to read all our opinions.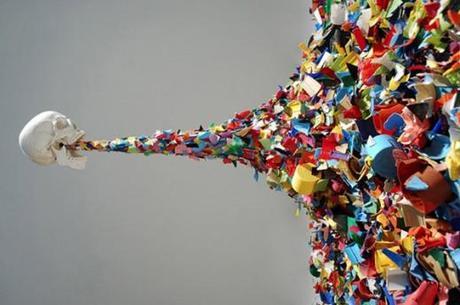 What Spanish contemporary artist Alicia Martin does is unforgetable. The choosen place was Madrid. The idea behind …. Again this is your turn. What do think she talks about?. Please go ahead and share it with us below.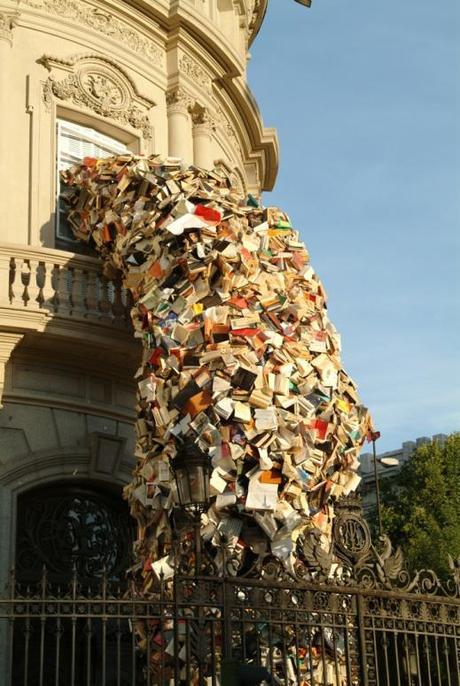 And to finish this article the subtle, elegant, delicate, colorful, efimeral (or not) abstract installations made by Anne Lindberg. Come one, what do you think she expresses? What is the idea behind her delicate modern abstract art?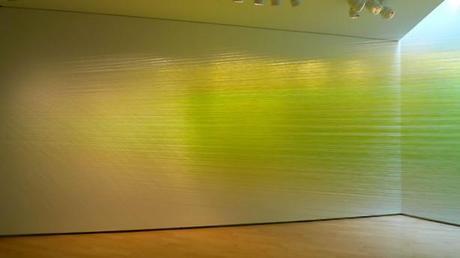 Some modern art does not need any further explanations than what you see and feel inside while observing it.
Do you know any other artist doing abstract or non abstract installations?. If so, please share them below and also give your thoughts about the above fantastic artworks.
Feel free to share the article with others that will enjoy it. Thanks.
I alwasy try to attribute images and videos to their creators. If there is something misattributed or you would like it to be removed, please contact me.
41.387917
2.169919