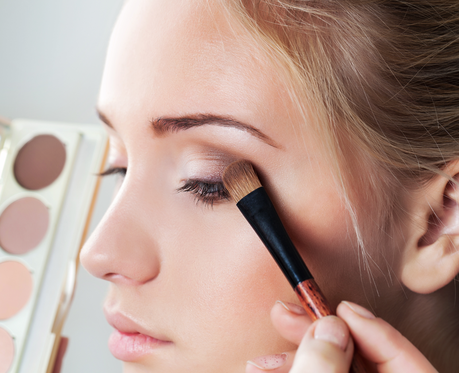 There are a lot of people out there with normal skins and have no problems picking a makeup product to enhance their looks. In the same light, there are also those who have very oily skins and cannot go along with the same brand of products those with normal skins use. This conditions prevents us from using certain foundations, mascaras and other products that enhances the looks. Other skin conditions that prevent the use of these products are:
Acne Prone Skin
Dry Skins
Sensitive Skins
Combination Skin
For those with oily skins, there is a lot to be done as the skin produces more oils than is necessary. This makes regular makeups look awful on the skin.
Fortunately, there are manufacturers who have recognised the need to develop a range of products to work on such skins. Here are a list of the
best makeups for oily skins
:
Best Foundation for oily skin :
Based on some online research and customer reviews, it is obvious that Chanel Mat Lumiere Luminous Matte Powder Makeup is the top pick in this category. It works hard to ensure that your skin does not shine with a glossy looks. It is SPF 15, helping to protect your skin from the ultraviolet rays of the sun.
Best Mascara for Oily Skin :
There are several products which are competing for top position in this category. Most consumers have suggested products from Maybelline as the best, however, Clinique's High Impact Mascara is an outstanding product that meets the expectations of almost every user. If you are fed up of getting shiny smudges under your eyes by mid-day, try this product, it stays in place all day, giving you great looks until you take a bath.
There are several products that serves as great
makeup for oily skin
as several brands are developing products to meet this need. Products from Clinique stands out in this category of
Best makeup for oily skins
. There have developed lots of powders, foundation and mascaras that works wonder for those with this challenge.
How to pick the best makeup for oily skins ?
Choosing the
right
makeup for your oily skin
can be quite tricky. It is important to find the best foundation for oily skin. Here are some pointers.
When going shopping for your makeup, you need to go without wearing any. This means you can accurately access the composition of the one you are purchasing.
Select colours that would match the color of your skin as this would make you look as natural as possible. Generally speaking, yellow shades return natural looks, whole tone of white and pink gives great looks.
Try on a couple of shades to see how they look. They need to look as natural as possible. In most cases, base yellow shades gives most skin a natural look. Lighter skins are okay with fair and pink colours.
The decision of the right
makeup for your oily skin
can be a challenge especially when there are so many varieties. The makeup for oily skins are very specific and are not suitable for dry skins.