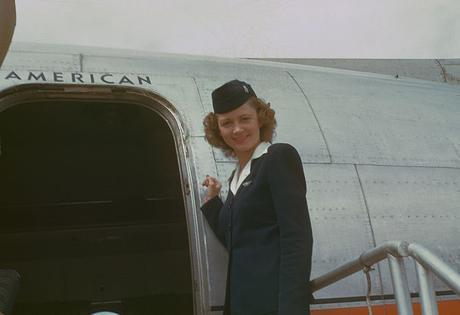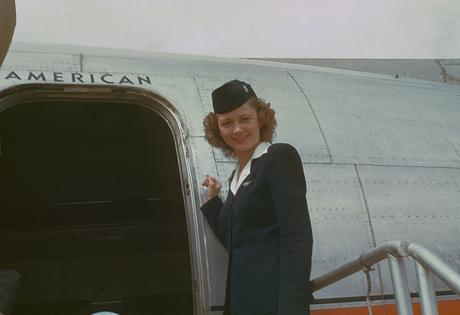 Stewardess, circa 1949-50, American Overseas, Flaghip Denmark, Boeing 377 Stratocruiser (Photo credit: Wikipedia)
Come Fly with Me – Wikipedia, the free encyclopedia
Come Fly with Me may refer to: In music: "Come Fly with Me" (1957 song), a popular song … Come Fly with Me (film), a 1963
comedy about stewardesses
; Come Fly with Me (1976 film), a Hong Kong film of 1976 · Come Fly with Me ( 2009 film), …
Folklore has introduced them in the category of people on whose behalf they made jokes, over time. Read the lines below a brief selection of the funniest jokes that were made on behalf of women who have this profession:
A passenger asks the stewardess: – Trick and parachutes? – What have you forsaken me? Reply stewardess professional. – The last time I crossed the ocean by boat each of us have a lifeline in the cabin. And to think that many more people can swim only fly … After takeoff the aircraft captain addressed the
passengers
: – Ladies and gentlemen, your captain speaking. We arrived at the proper height, time is favorable, speed … Oh, fuck! Passengers sit on their seats speechless. After a few moments the captain and passengers addresses: – Please forgive me, I accidentally spilled coffee on me. You should see how it looks in the front trousers. To a passenger: – And my back!Passenger testifies – I find it so puke! At the stewardess prompt: – I bring in a second bag! – But why? Do I think I want to take this thing home? Stewardess: – Why cry? Why are you nervous? Ok, it shook a few times … A usual air gap. A turbulent area … It happens … Okay, okay, we quiet. All is well? Have you calmed down? Ok, I am going to reassure passengers!A Boieng 747, a race night, a beautiful stewardess with a devastating neck, leans over a passenger who was sleeping and asks softly: – Do you want milk or tea? passenger: – In which it is tea with milk and? Exasperated by the antics they make a naughty kid, running back and forth by plane and disturbing passengers, stewardess, which the boy had been given care to departure whispers: – Maybe you're bored. Come on, you do not want to play a little on the outside?In a contest of
flight attendants
at the end, winning three, an
English
, a
German
woman and a French woman, put the last question: – Imagine being shipwrecked on an island that is completely isolated 200 men who have not had a woman for years. How do you do? – I'll kill myself! Englishwoman answer. – He'll steal one of them a gun and I will defend to the death! Female members respond. The
Frenchwoman
is what is, and thinks she eventually answers: – Gentlemen, forgive me, but I do not see what the problem is …
A plane makes an unexpected spin and fly with "feet up". The flight attendant: "Dear passengers, please stay calm. The pilot pours droplets in the nose, after which we return to flight ordinary ".
Confession of a stewardess
flight attendant With aircrafts that fancy, its no surprise that being an Emirates flight attendant looks like a pretty glamorous gig . The airline hires about 5,500 cabin crew per year, from more than 200,000 applicants who vie for a spot, according to Emirates … Potential terrorist on board, passengers racist …