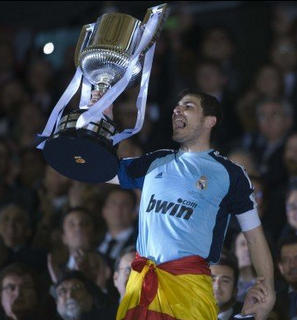 Now that Real Madrid has defeated Barcelona parity has been restored to Spain, and maybe all of Europe. Their last game against the Catalans finished 1-1, and Mourinho's team took that draw (which virtually won La Liga for Barcelona) as a victory. But now Real can actually celebrate an El Clasico victory
and
a trophy.
The Copa del Rey final went into extra time, with Cristiano Ronaldo heading the dramatic winner. The Portuguese superstar's goal allowed Jose Mourinho to claim his first trophy as Real Madrid manager, ending Real's three year drought without trophies. Now Real have to face Barcelona two more times in the Champions League semifinal, and things are looking a lot different then they had just days ago. Maybe we'll see Real Madrid progress past Barcelona to the final of the Champions League? Or will Guardiola get a reaction from his players? It's very tough to call.
I snooped around on the internet for the most memorable photos of Real's Copa Del Rey victory which ended an 18 year drought for the particular trophy.
Here are some of my favorite photos of the disappointment and celebrations at the end of the match: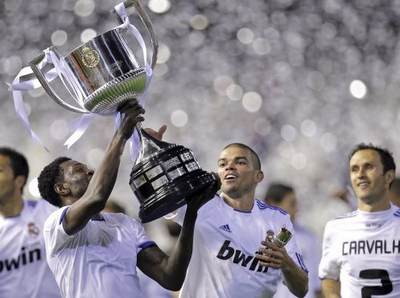 Adebayor seems happy to have left Manchester for Madrid.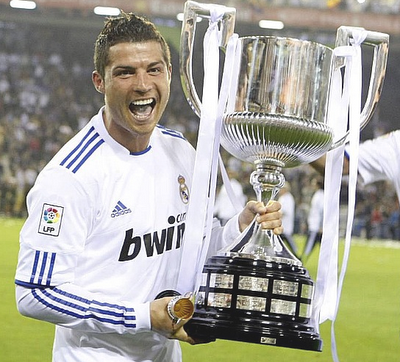 Cristiano Ronaldo, the hero of the match celebrates with the cup.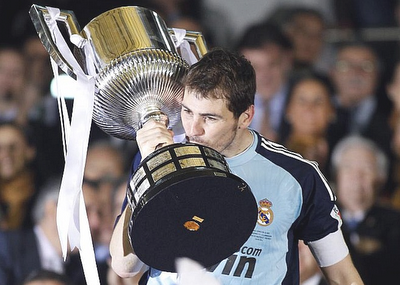 Iker Casillas kissing the Copa del Rey trophy.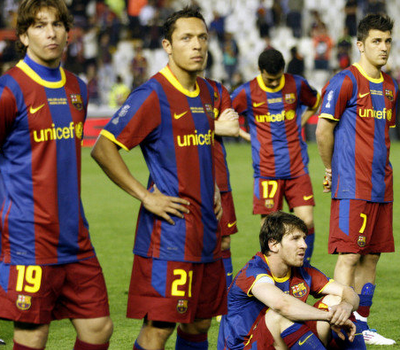 Real disappointment for Barcelona. (Sorry about the pun)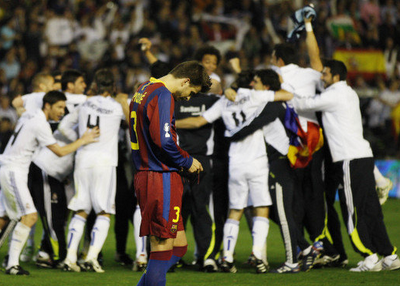 Pique looks slightly disappointed as the Real Madrid staff and players celebrate.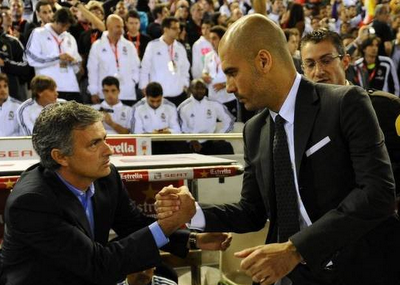 A formal handshake between the two coaches...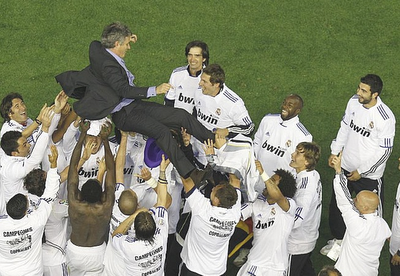 right before Mourinho is thrown into the air by his joyous players.