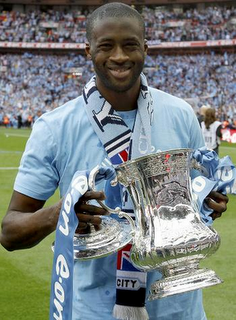 Yaya Toure scored the only goal of the final
Manchester City won their first major trophy in 35 years this weekend when they defeated Stoke City 1-0 at Wembley Stadium. It was Yaya Toure who scored the only goal of the match, punishing a poor Stoke side which only created one notable chance. Manchester City on the other hand were more adventurous, creating chances while defending well. I wasn't able to watch much of the match, but seeing as many people liked the compilation of the "
Best Images of Real Madrid's Copa del Rey win over Barcelona
", I've decided to make another one for Manchester City.
I hope you enjoy these pictures, and I'll get back to writing proper posts soon.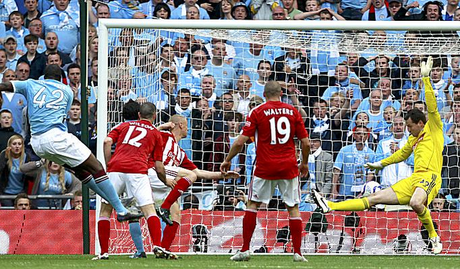 The ball bounced around in Stoke's box after Balotelli and David Silva combined...
then it fell to Yaya, who blasted it with his left foot past Sorensen.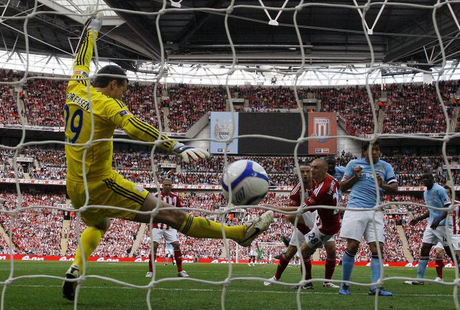 The Stoke keeper had no chance of saving the rocket shot.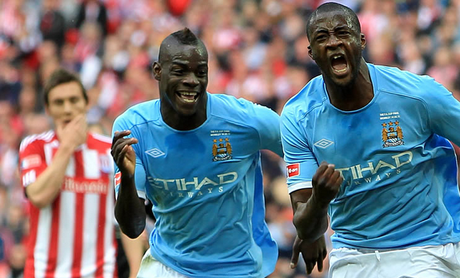 The goal came in the 75th minute...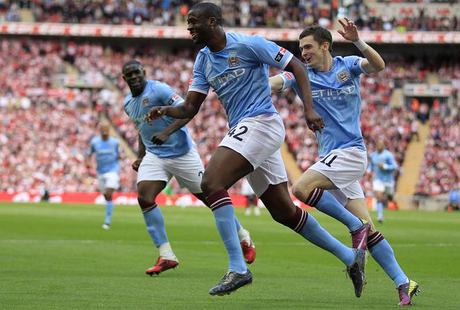 and the Ivorian ran off celebrating...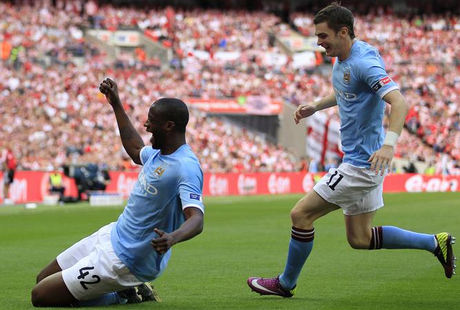 with speedy substitute Adam Johnson.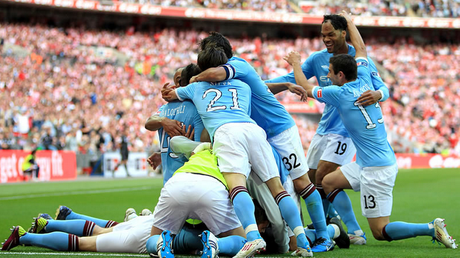 The rest of the team eventually caught up and dog-piled the goalscorer...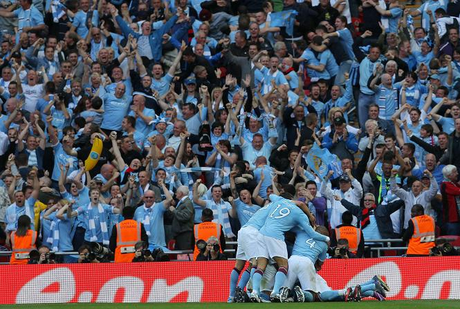 right in front of the happy Manchester City fans.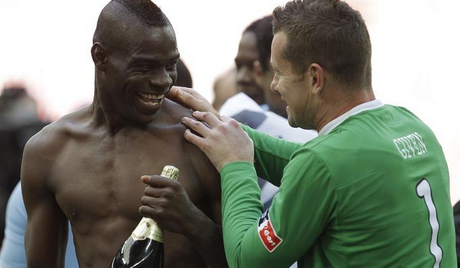 At the end of the match, Mario Balotelli was awarded the Man of the Match award.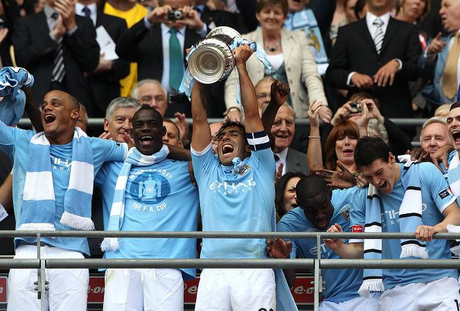 Carlos Tevez lifted the FA Cup.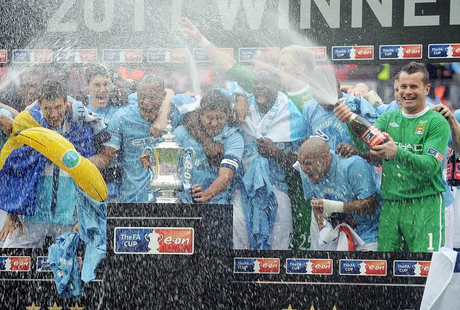 And Vincent Kompany celebrated with a giant banana (WTF?!) as the team showered in champagne.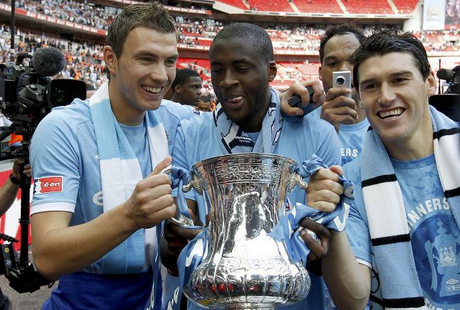 Edin Dzeko, Yaya Toure, Gareth Barry, and picture-snapping Joleon Lescott all smile with the historic cup.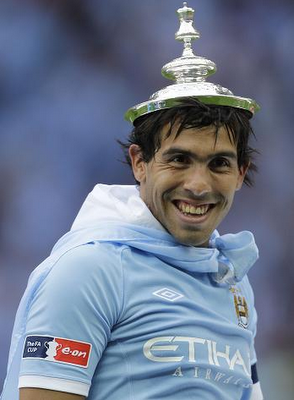 Tevez then puts a piece of the famous trophy on his head as a hat.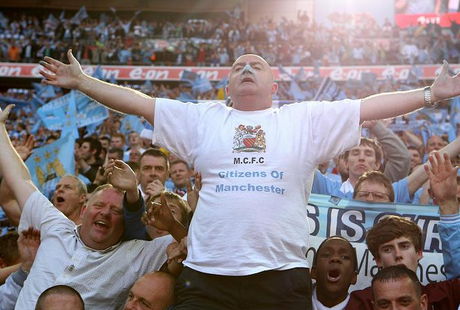 Roberto Mancini says that it was a victory for the fans, and it certainly was.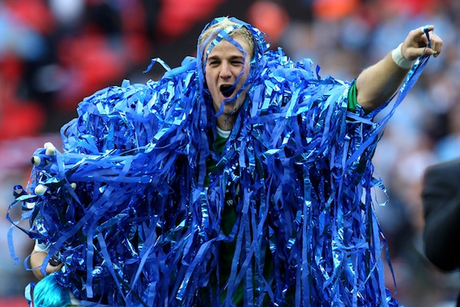 Joe Hart celebrated alone, not a surprise as he decided to cover himself in ribbons.