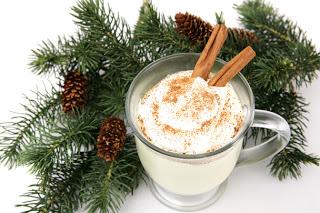 There has got to a faster and easier way to make good homemade
eggnog
... and this is it, and it's the best holiday eggnog
beverage
recipe
solution imaginable.
In my quest to find holiday season solutions that  help time-crunch getting everything done; to make homemade eggnog -- I use this 
5 minute, no-cook, rich and creamy no-fail, perfect every time eggnog recipe.  
It tastes so good, people think I've spent a large portion of my day making homemade eggnog -- blending, stirring, and cooking for hours!
Eggnog is relatively similar to some of the "Old World" wine and milk punches that were made years ago. Then, here in America rum or "grog" as it was called, was added in place of wine and  eggnog was created. Egg and grog turned into egg'n'grog, which became eggnog. And this is just one idea of where eggnog and it's name were derived. There are a few other theories out there as well.
Many people assume that Christmastime is the only time that eggnog is popular, and that's not necessarily true. It's been said that to drink eggnog is a tradition of young men in
Baltimore, Maryland
; going from house to house drinking a traditional cup of spiked (with alcohol) eggnog on
New Year's Day
, getting sloshed (inebriated), where to get through the day was a big feat.
Christmas without eggnog is like
Valentine's Day
without chocolates, even if for those who don't like it. It's actually something I acquired a taste for through the years.
Is eggnog served at your home throughout the holiday season? Or do you follow "holiday tradition" and serve it, but not like it?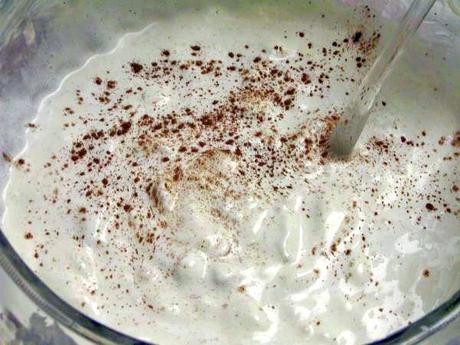 Best Holiday Eggnog Beverage Recipe Solution
(Printable Recipe)
Serves 8 cups
Ingredients 
3 cup 
half-and-half
2 cup 
Egg Beaters
2 cup 
vanilla ice cream
2 tablespoons sugar
2 
tablespoon
Pure Vanilla Extract
(not Vanilla "
Flavor
")
3/4 
teaspoon
Ground
Nutmeg
1/2 teaspoon
Rum
Extract
Instructions 
1.) Place all ingredients in blender container; cover. Blend 1 minute or until well mixed.
2.) Serve immediately or refrigerate until ready to serve.
Cater-Hater Tip:
 Add your favorite libation, if you'd like. I suggest Captain Morgan's Spiced Rum if you want your eggnog super flavorful and spiced nice. Or, Christian Brothers Brandy VS (which stands for "Very
Smooth
", or buy VSOP: Very Smooth Old Premium or XO: XO Rare Reserve -- the top of the line) if your desire is to keep it more on the "traditional" flavor side. If you really want tto make things easy, buy Christian Brothers Holiday Nog; eggnog with the brandy in it. It's really good! Whatever you choose, it's still tasty and delicious eggnog.
Be sure to have plenty of cold, bottled water on hand. It's super rich and is likely to make your party guests thirsty.
When you're in holiday season "time crunch mode", this recipe is the 
best holiday eggnog beverage recipe solution.
Sponsor of the Month
*****
I do this... I write to help to create to opportunities for all of you to pursue your passion to have parties without regard to economic constraints.
I think if we keep talking about the cost of parties (I blog, you write comments), together, maybe we can break down some of the party industry price barriers and shame some of the people who've taken your money and delivered a poor quality product right into growing a conscious and treating you right (nice thought, isn't it?).
Opportunities to be inspired about parties are everywhere. Yet, people looking out for your wallet are few and far between. My goal is to inspire you, causing you to question the way things are that have been the status quo for too long. When we stand together and speak up, we can be a powerful force.
Let's keep the conversation of change going. Because in the sea of everyone talking, one voice is a whisper... several voices are a scream.
Leave a comment and share your thoughts, ideas and suggestions below. Remember to be as specific as possible because what you have to say helps us all.
I really love you guys. There, I said it.
 Always... be encouraged and be encouraging to others too,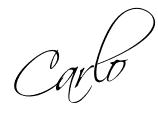 "
Don't be ashamed
to need help. Like a soldier storming a wall, you have a mission to accomplish. And if you've been wounded and you need a comrade to pull you up? So what?" -
Marcus Aurelius
Image source: Google Images
: Technorati Tags

Related articles
Vegan Eggnog
Eggnog Pie - Perfect for The Holidays
Apple Eggnog Skillet Oatmeal
Fall Breakfast Recipe: Pumpkin Muffins with Eggnog Cream Cheese Swirl - Recipes from The Kitchn
>>Your Email Address... No Spam. I Promise." />
Special Offers for Cater-Hater Subscribers!
>>Your Email Address... No Spam. I Promise.';} " name="email" value=">>>Your Email Address... No Spam. I Promise." id="awf_field-35516496" onfocus=" if (this.value == '>>>Your Email Address... No Spam. I Promise.') { this.value = ''; }" type="text" class="text" tabindex="500" />