The days of newspaper engagement ring announcements are over. Sorry Benedict Cumberbatch, that you didn't get the memo. And it seems as though the world has divided into two equally passionate camps: The Facebook Posters and The Nonchalantly Nonsocial. Facebook, by necessity, includes the Instagram category, just so you don't think I'm neglecting the 'Gram. And while the latter group's eyeballs will spontaneously abandon their sockets if they have to roll any harder at the former's posting habits, they are just as happy in their own way. For those who wouldn't dream of posting a ring selfie or letting second cousins find out online, I refer you to this article. For my friends snapping 15 shots in various lighting environments, using Aviary and Insta filters, I see you. Today is for you.
There are many cute ways to announce your engagement ring on Facebook. The ring Selfie is clearly the front runner, but why not have some fun with it?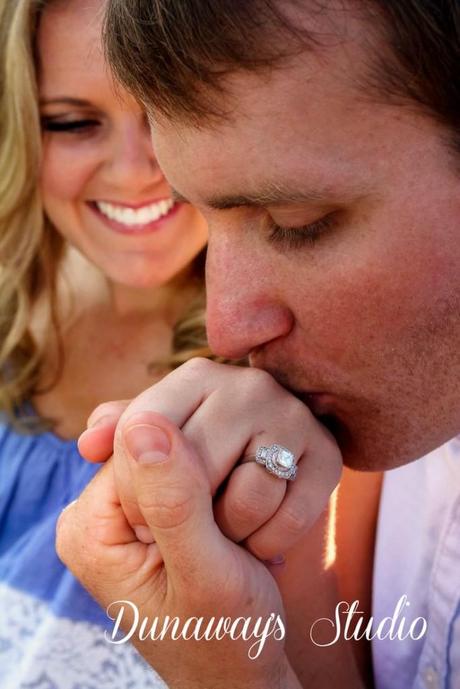 via Dunaways Studio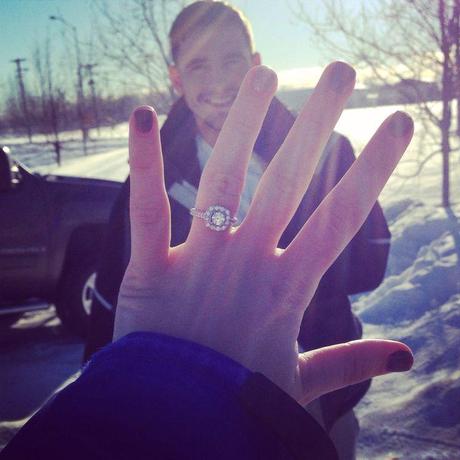 via Pinterest
You know I'm a strong proponent of actually including your new fiance in any ring selfie. It's not just about the rock – it's about the promise you've just made each other! Guess what: your partner's a huge part of that (but you already knew that!) Including your new future spouse, beaming, in front of the ring they worked so hard to find/design/buy is the way to go for ring shots.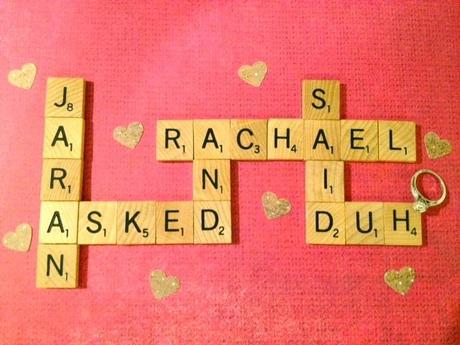 via Pinterest (I know, I'm sorry.)
Scrabble engagement announcements are nothing new, having cemented their place as a cherished way for word lovers to spell it out for family and friends. This one caught my eye for three reasons: they took the time to stage it on a bright, eye catching background, the ring is included for requisite gawking, and the irreverent message caught me off guard.Triple word score for Jaran and Rachael.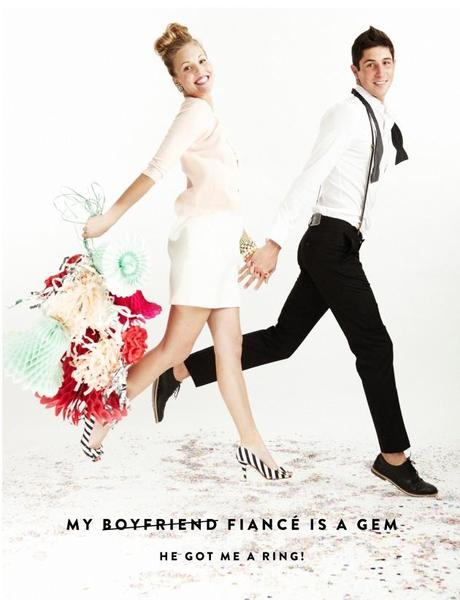 via Grey Likes Weddings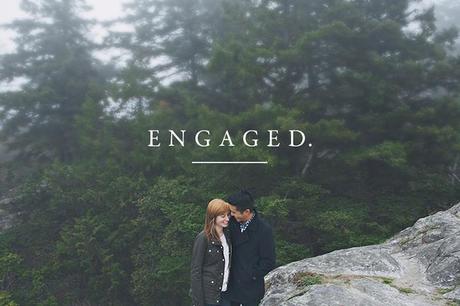 via The Apartment Photography
Got Photoshop savvy? Get creative! These are two very different, but equally great announcements. No caption needed when you let your picture do the talking. The top is fun, bright, and witty. The bottom is organic, romantic, and candid. Both are gorgeous, and both will have everyone clicking through when it pops up in their newsfeed.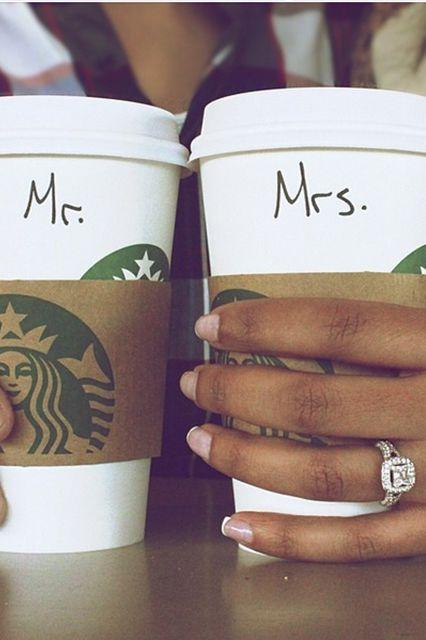 via Refinery 29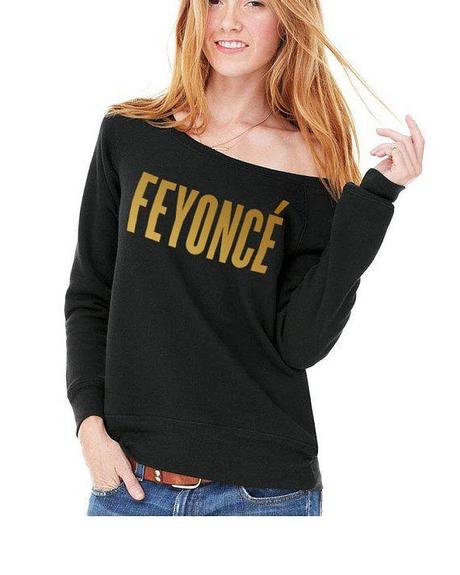 via She Finds
Another option I love: using props to give it away but not quite spell it out. A selfie of you, in a Feyonce sweatshirt (that you will clearly wear while doing your power-wedding planning from the couch) with him grinning in the background and your ring light flare on fleek? Yes and yes and more yes. Or a quick trip to Starbucks for them to write your future titles on the cups? Easy, inexpensive, and an alternative to just posting a couples pic with "I SAID YES!!!!!!" and 80 diamond ring emoji. You can't go wrong.