Sometimes, it isn't just the game of poker that matters. Sitting at the same table for a long period of time can be daunting so it is important to look your best at the tables. Whether it be to look so glamorous that you put some of your foes off their games for even just a second or to simply install some confidence in yourself to enhance your card strategy, looking good can be just as important as being dealt an unbeatable hand of cards.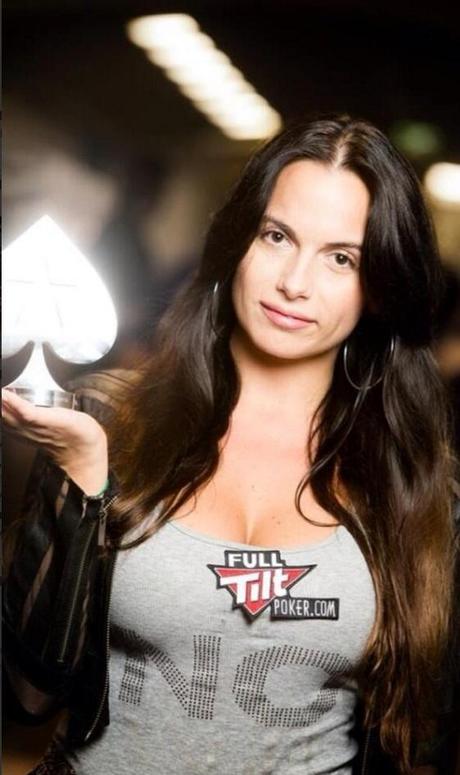 Poker babe Hana Soljan makes poker players' hearts leap for joy, image via Full Tilt Poker
With that said, there is no better place to start than Hana Soljan. The Croatian not only dresses to impress but also knows how to impress in a game of poker, having earned herself a spot on the Full Tilt Poker Tour Ambassadors team after not only creating the first ladies tournament, but the first ladies team in the country as well. Soljan won in Barcelona last year, claiming over $9,000 for a victory in the EPT Barcelona event in 2013. She also recently represented her sponsor, Full Tilt, at the European Poker Tour merger with her native Eureka Poker Tour in Prague.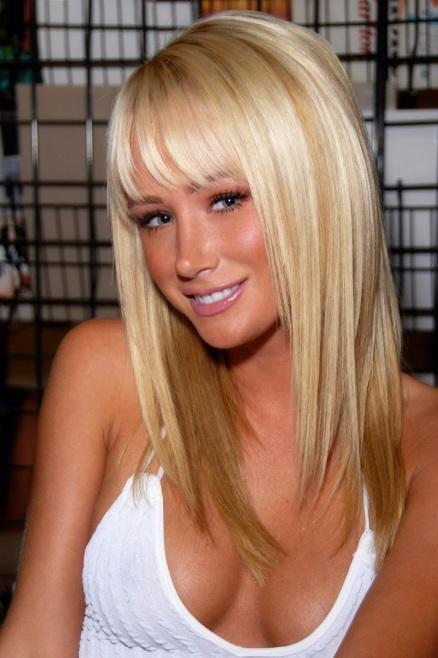 Sara Jean Underwood is one of the better-dressed poker players, image from
Wikipedia
Another female poker success story is that of Sara Jean Underwood. The former Playmate of the Month is under obvious pressure to look good given her status as a model, but that doesn't stop her from looking consistently stunning at the tables, whenever she makes an appearance. She is on the Professional Poker Team for Victory Poker and while she juggles playing the card game with her other work, she always looks good when playing. Looking glamorous is part of her job, and it's safe to say, she doesn't disappoint.
Another well-dressed Poker star is Shannon Elizabeth. One of Elizabeth's well-known f
ilm roles is that of Nadia in the American Pie series, and she certainly looks like she is back in high-school or college when at the tables with her dressed down, casual look. All the while looking superb, Elizabeth is no stranger to wearing caps or hats at the table, sometimes even paired with sunglasses in order to give nothing away to competitors. While it is important to look good when attending such public events, Elizabeth completes a fine balance of looking glamorous, and dressing to keep her concentration on the cards and not the cameras.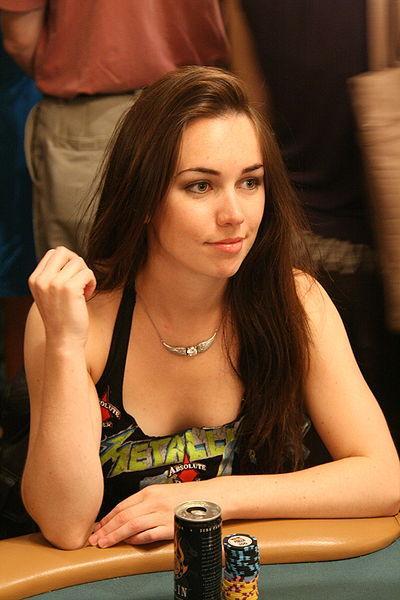 Heavy metal fan Liv Boeree is known for her casual style at the poker table, image via Gene Bromberg on flickr
Speaking of the dressed-down attire, another who pulls off the look is Liv Boeree. The former
UK and Ireland Poker Tour
host is another to wear the shades, caps and generally look casual at the tables and has even been seen previously wearing a pair of headphones at the tables, no doubt to help her hone in on the game. Boeree is also a professional, featuring for Team PokerStars and has amassed total winnings of $2million. That impressive feat is the clearest indication yet that sometimes the fancy ball gowns and stunning dresses count for nothing when you compete with some of the masters of poker.
In what is becoming a trend in poker, the casual look is usually the successful look. Although it is vital to look good at all times in many of these ladies professions, sometimes it can take your attention away from why you are actually at particular events, which, in the case, is simply to play poker and hopefully get as close to winning as possible.
*This is a collaborative post