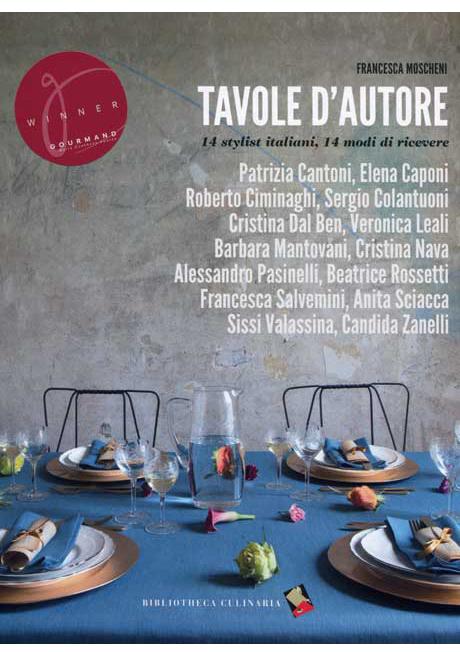 Ideati nel 1995 da Edouard Cointreau, i prestigiosi Gourmand World Cookbook Awards sono assegnati annualmente da un comitato di noti gastronomi e professionisti del mondo editoriale del settore. Di respiro internazionale, premiano la migliore produzione delle singole nazioni che, a loro volta, competono per i premi finali nelle varie categorie.
Sono stati annunciati i vincitori nazionali che concorreranno per i Gourmand World CookBook Awards 2016 e Tavole d'Autore è risultato vincitore per l'Italia nella categoria "Best design cookbook".

I vincitori della competizione a livello internazionale verranno annunciati il 28 maggio 2016 all'evento annuale che si terrà a Yantai, China.
*
Founded in 1995 by Edouard Cointreau, the prestigious Gourmand World Cookbook Awards are announced every year by its committee of renown gastronomes and professionals in the editorial world. The best books are selected and awarded nationally first, and then will compete internationally in each of the categories.
The national winners have been announced and Tavole d'Autore is the winner in Italy in the "Best design cookbook" category.
The international winners are going to be announced on May the 28th 2016 at the annual Awards which will take place in Yantai, China.