pple releases a new version of their operating systems for mobile devices every year. 2014 is the seventh year since the first iPhone and by end of last year we received iOS 7. We know that iOS 7 has completely changed the look of interface. With the new iOS you must have some new apps installed on your device.
Best Apps For iOS 7
The new apps for iPhone, iPad and iPod Touch (supported on iOS 7) will definitely improve your user experience on the iOS. We have collected the best most suited apps for iOS 7 on your iPhone, iPad, iPod. Alongwith some preloaded apps there are some great options which cannot be overlooked:
Mileage Log+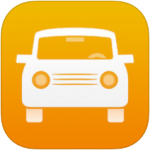 Mileage Log+, is a great mileage tracker made ​​specifically for iOS 7. Those who have used Trip Cubby should be familiar with many of the features as it is basically an upgrade to it. Additional features now include automatic route estimation, magnificent maps, color coding, and more. If Apple itself developed a mileage application it could be no other than Mileage Log+. [Download Link]
Mextures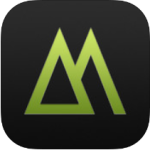 Mextures is the best application for the application of film grain, textures, light leaks, gritty film textures, dusty vintage film scans, tasteful grunge, and beautiful gradients to images in seconds. With a revolutionary work flow is not destructive, you can you can make changes at any time during the editing process and then save your style for future use. [DMD Clone Camera App]. These textures are created from actual 35mm film scans from various cameras, and a multitude of other natural elements. With 12 different blending modes, every new layer adds millions of possibilities. [Download Link]
Facebook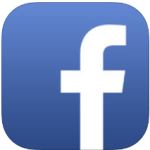 Facebook is one of the most used apps on smartphones and tablets, keeping in view the fact, it was quick with iOS 7 update, making it compatible with new look and other required interface changes. The navigation tab bar for accessing friend requests, messages, and updates has been moved to the bottom of the screen, while the slide-out menu has been eliminated. Messaging conversations also show up in nice, round icons showing the avatars of people involved. [Download Link]
1Password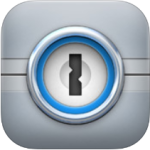 In comparison with the users of Apple iCloud, the folks at 1Password have a much more robust app you can use for that, and even more. This app can't access Safari the way Apple can, but it does have a built in browser and support for all your logins, credit cards, licenses, accounts, and more. 1Password app can sync data across devices and platforms. Using its own master password, you can unlock your phone without worrying about unlocking everything else. [Download Link]
Tweetbot 3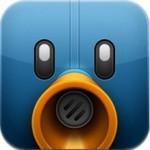 An app that has been must be on your homescreen if you are a twitter user. Tweetbot 3 is the favorite app for those who love to use twitter (Best Twitter Apps), as a regular social media enthusiast, recently been updated to third version after iOS 7. Tap a picture, and it appears full size on the screen, while Tweetbot obscures those areas not covered by the image in a fog. [Download iPhone, iPad] [Read review]
Vine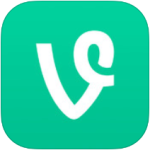 Vine is a mobile video sharing app with a great interface similar to Twitter with its length limitation. The app being in the category of social media is gaining a lot of popularity and has a great potential to get a place in top apps. The app is owned by Twitter. Vine is the best way to see and share life in motion. [Download Link]
Evernote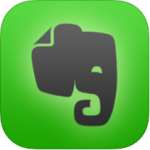 You cannot overrule productivity apps once talking of the best apps for the new operating system. Evernote is also the app which has gained a lot of popularity over a period of time. With many updates, evernote users have found the cloud based document service containing more and more features. If you are an existing user of evernote, the new look in iOS 7 will blow you out completely as it has a much more improved interface with everything green as usual. Store all your notes ata safe place with much improved look on iOS 7 devices and access them anywhere even on windows based PC, Mac or Android devices. [Download Link]
Reeder 2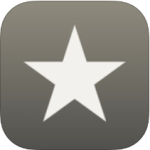 Coming over to reading apps for iPad, iPhone, top of the line selection was a difficult task. Reeder 2 is a great app to replace Google reader which is a clean, elegant, and highly functional app that let you blaze through your RSS feeds effortlessly on mobile devices. The wait is over, with Reeder 2 releasing with iOS 7 as a universal app supporting Feedly, Feedbin, Feed Wrangler, Fever, and Readability. 
- See more at: http://www.bestappspoint.com/apps-for-ios-7/#sthash.hiKC2gN1.dpuf