One of the biggest issues new Candy Crush Saga players face is that they run of lives very quickly especially when they are on higher levels which are difficult to complete. Everyone starts with 5 lives, (which are very less) and when you start using these, you get an additional life every 30 minutes. This means every player gets a full set of lives every 150 minutes, equal to two hours and thirty minutes. Now two and a half hour wait is too long for any addict, especially when you are close to clearing up a level. But after waiting for such a long time, once you start again from zero, it becomes difficult to cope up with the memory where you left playing last time.
[ How to Add Neighbors on Fashion Story]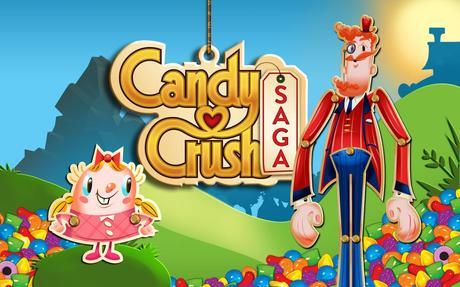 Candy Crush Free Lives for iOS (UNLIMITED)
Step 1: Go into the settings of your mobile or tablet device, iPhone, iPod Touch or iPad.
Step 2: Go into "General"
Step 3. Scroll down to "Date & Time"
Step 4. Switch "Set Automatically" to off and then tap the time and set the clock forward 2 hours.
Step 5. This will refill 4/5 lives!
How to get 99999 Lives, Boosters and Moves using Candy Crush Saga Cheats:
It's so simple to have unlimited lives in candy crush with a simple candy crush cheat apk. Read the instructions given below very carefully to start the process.
Note: If you use this trick, then you should start from the first level whether you are on 1200th level or 200th level. Before deciding to use this trick, be very sure about it and rethink once again. If you want to play without any cheats then make yourself proficient enough to play through hard levels or use other tricks.
[ How to Add More Friends on DragonVale Game]
Now let's start the procedure:
First of all, uninstall the Candy Crush Saga game from your Android Phone or Android Device.
Now install the Candy Crush Saga game APK file which you have downloaded on your Android device, but don't install it from Google play store.
You can download the Apk file from here.
Click on the Downloaded file, then the installation process will be started.
If you are getting an error while installation, then you have to tap on the Settings option shown in the pop-up box which appears on installation process > scroll down to find the Unknown Sources option and tap on it > then Now tap on OK in the pop-up box warning which will appear which the installation.
Now you should install the application again.
After the installation has been completed. You will again be able to see the Candy Crush Saga icon on the Android Phone Screen.
Tap on the game icon, now you will have to start all over again from the first level but you will have unlimited or 99999 lives and also have unlimited boosters which you can use any number of times.
That's it you have achieved so many candy crush lives, now you can simply play from the first level till where ever you are very easily and you will be able to earn better scores in lower levels.
Candy Crush Free Lives for Android (Unlimited)
1. Go to Settings in your device.
2. Scroll down to "Date & time"
3. Tap the check mark next to "automatic date & time"
4. Tap the "Set time".
5. Set your clock 2 hours in advance.
Note: Do not forget to bring the clock back to the original time before starting the game otherwise you will have to wait for more than usual to get more lives.
Candy Crush Free Lives for Facebook (Unlimited)
If you're using Facebook, open multiple browsers with the game open when you have five lives. Once your five lives have been lost in the first browser tab there will be an extra life to use in each of the other browser tabs.
Now you will never have to pay for Candy Crush lives again after using any of above cheats! Simply follow these steps to regenerate a full set of lives within no time. Just remember that when you advance the time on the clock, do not start playing. Go back, change the clock timing back to the regular before you start playing. Enjoy playing Candy Crush Saga with unlimited lives using this cheat on how to get unlimited lives without asking Facebook friends.