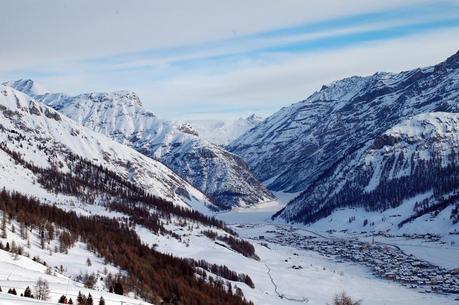 Skiing is great but we know that it doesn't suit everyone, and even the keenest skiers might not want to spend their whole ski holiday up on the slopes. So for all you non-skiing people, there are a few things you might like to try which are still fun and just as enjoyable as skiing!
Spas
Some hotels have great spa facilities, but a lot of ski resorts are famous for their hot springs and local spas as well. For a more relaxing activity than flying down a mountain on your skis, you might prefer a long soak in a hot tub.
Hot springs are popular at ski resorts in Iceland, France (Baines De Dorres) and Bad Gastein in Austria which are very popular with skiers, walkers and tourists in general and are a great way to relax.
Après Ski
The après ski is all about the social side that comes hand-in-hand with skiing. 'Après' literally means 'after' so it refers to all the activities you might do at the end of a long day of skiing.
Bars, restaurants and nightclubs are scattered over a variety of resorts and St. Anton am Arlburg in Austria, Verbier in Switzerland and Livigno in Italy are some of the top party après ski resorts which welcome many nightlife hungry tourists every year.
Snowshoeing
Considered a winter sport by some, snowshoeing is fast becoming a popular activity for its fun potential as well as being great exercise and a cool alternative to skiing. You can hire specially designed snowshoes which help evenly distribute your weight and go on a long or short hike.
Great for taking in views or exploring places you otherwise wouldn't have gone to, it can be enjoyed by everyone – just make sure you wrap up warm before you set off!
Ice Skating
With some ski resorts being placed near frozen lakes, it would be silly not to take advantage of the ice skating whilst you are there.
Frozen lakes and both indoor and outdoor skating rinks are popular at ski resorts all over the world, and some of the most popular can be found in France such as the Les Houches, Les Menuires in the French Alps and Alpe d'Huez situated in a really sunny part of the mountain.
Sledding
Not your average grab-a-kitchen-tray-and-go-to-your-local-hill type of sledding, ski resorts have made designated areas where sledding is both fun and safe. With a variety of slopes available to sledders, you can bring your own or a hire a sled (hiring is the easier option unless you want to bring it on the plane!).
A great family activity it can be enjoyed by all and is a fun alternative to skiing.
Sight Seeing
Not only can you get some great views and amazing picture opportunities on hikes out there are many cultural attractions around a variety of resorts. Soak up the art, history, music and culture and you're sure to want to go back for more!