MaMo has moved from simplymaren.com to marensmorsels.com!!! Please remember to change your readers.
Bloggies! How's the day? Last night I made a recipe that's been sitting in my bookmarks for ages! And I knew they were perfect for summer so I had to get 'em in pronto!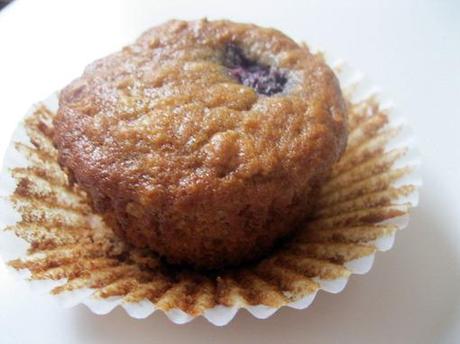 Berry Nectar Muffins
adapted from Nutrition Nut on the Run's Peach Berry Buttermilk Muffins.
Ingredients
1 cup packed light brown sugar
1/4 cup unsalted butter
1 egg
1 cup old fashioned oats
1 cup buttermilk (I used 1 cup milk and added 1 TBSP vinegar)
1 TBSP vanilla extract
1 1/4 cup flour
1 TBSP baking powder
1/2 tsp baking soda
1 tsp salt
1 tsp cinnamon
1 ripe white nectarine, pealed and chopped
1 cup blackberries
Directions
Cream together the brown sugar and butter. Then add the egg, oats, buttermilk and vanilla extract.
In another bowl mix the flour, baking powder, baking soda, salt and cinnamon.
Combine the wet and dry ingredients. Fold in the nectarine and blackberries.
Divide the batter into 18 muffin tins, I recommend using paper muffin cups for these. For added sweetness top with either plain sugar or a streusel topping (butter crumbled with sugar and cinnamon).
Bake at 400 degrees for 15-18 minutes.
I got 18 muffins and each muffin has 135 calories.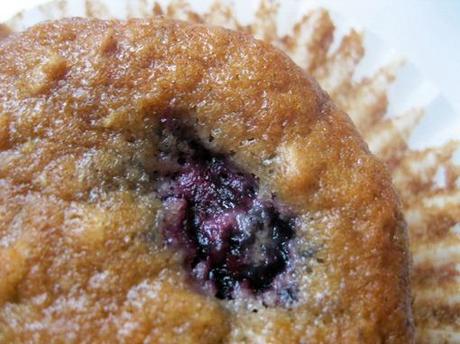 Breakfast
I spent all night dreaming about biting into one of these muffins so for breakfast I had 2

.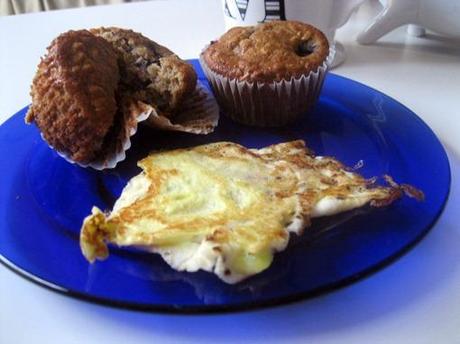 2 delicious muffins and a fried egg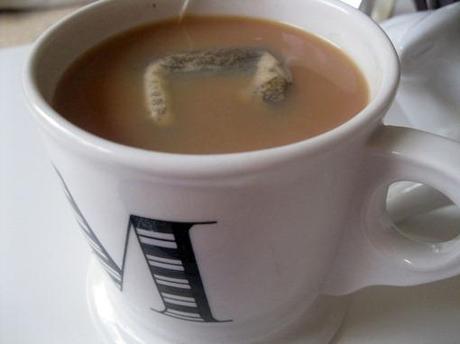 Don't forget the tea on the side. I had mine with 1%, not soy.