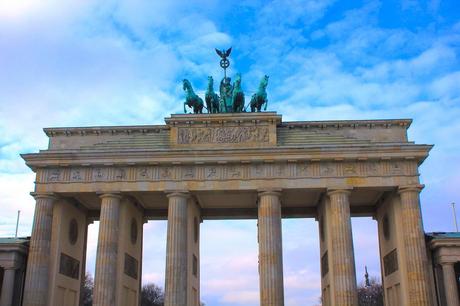 Our first trip of 2013 is to one of my favorite cities, Berlin. While in my little Military dorm room 8.5 years ago, Berlin was one of THE cities in Europe I had to go to. Not just because it's my host country, but it just seemed busy, full of culture, young, alive. Everything I wanted from the city I chose as my residence. I did visit Berlin in 2011 with just me and the little ones, and we definitely saw the rich history and the quaintness as well as its eclectic characters whom loves my little characters. This city has so much to offer. Museums, Aquariums, Playgrounds everywhere, indoor parks and of course one of the most famous zoos in the world for children and children at heart, to art (on one of our walks we saw at least 3 art galleries full of people) fashion (we happened to be there for Berlin's Fashion Week, environmental conscious, full of universities and research facilities, not to mention an alive nightlife, delicious food, all while not putting a big hurt on your wallet.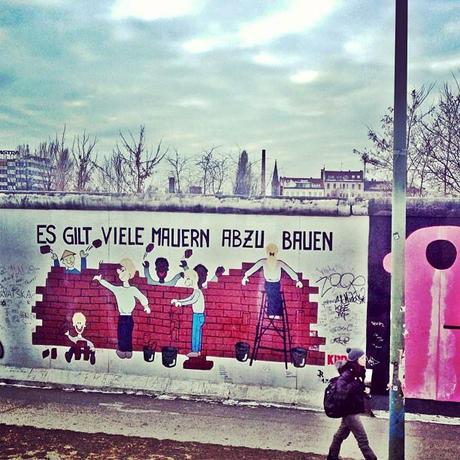 As I went with the kids some of the adult-things I didn't do. This is a great city for a romantic/fun weekend for sure! We  stayed next to Checkpoint Charlie for 3 cold, sunny, fast-paced days. We ate very well, and did a lot of exploring. With families I highly recommend tour buses, especially during the cold months. Most public transports are stroller friendly (in a year and half, since we visited, I noticed more elevators on the ubahns! Not to mention, from our personal experience, we noticed most people were family friendly as well as the establishments we went to. Berlin is definitely pro family!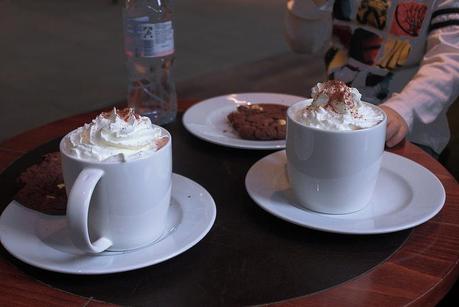 Ok on to photo and video-palooza


We went to about 5 restaurants, but the video shows two of our favorites and our Starbucks breakfast with the best cheese cake! The first restaurant we went to on the first night is called Glashaus Restaurant in Kreuzberg Berlin. It was soooooooo good. I got sauteed shrimp with tomatoes and lettuce. Normally whenever I order shrimp, for some reason it tastes off. But this shrimp tasted fresh and DELICIOUS. My husband got a Epigram which was a trio of meat. Liver, Pork schnitzel and steak, my daughter got a Berlin Currywurst, my son got steak with potato croquettes and green beans. Te service was amazing and it's forever in my kiddos memories. They talk about it everyday!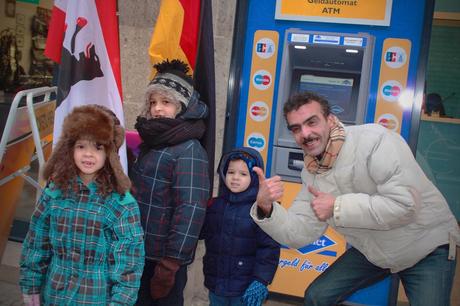 Photobomb!

We also went to a Chinese Restaurant in Charlottenburg. In Berlin Chinese restaurants have buffet specials after 6 (from what I saw the last 2 times I was there). Me and my two went to a great restaurant with a nice buffet service and great service. We were going to go there, but went to another as it was so cold and didn't want to walk too far. Turns out we made a great choice. Kids loved it so much and again friendly service and a great view.
Here's a video of the fun
Eating In Berlin from Sommer Jones on Vimeo.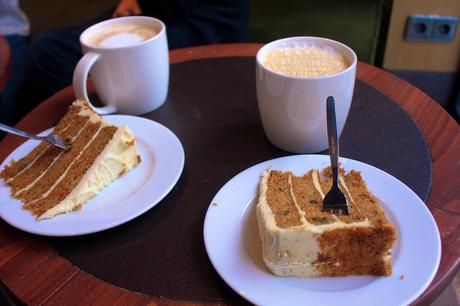 Some Pictures: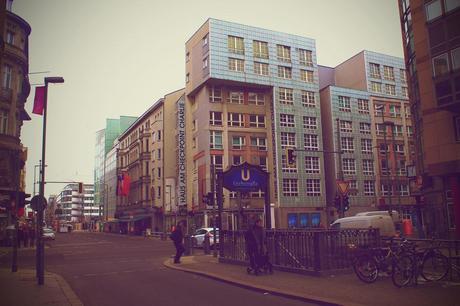 This picture was taken across the street from our apartment. Which is close to many famous landmarks and the subway station (ubahn). At a great rate we stayed comfortably at a wonderful location. Checkout the website if you're planning a trip http://www.go-apartments.com/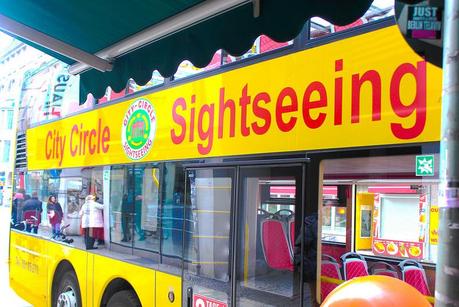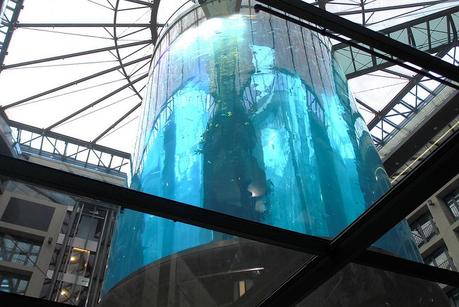 The famous Aquadom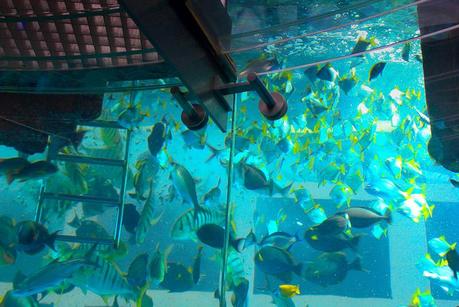 Inside the Aquadom. First you go to the Sea Life Aquarium then to the Aquadom in the building across. Inside the Aquadom, the guide speak about facts about the Aquadom all in German, though. But it's pretty cool to be "inside" amongst the fish.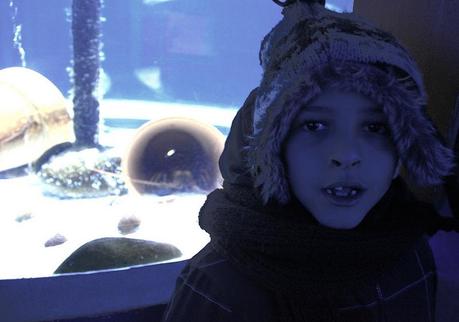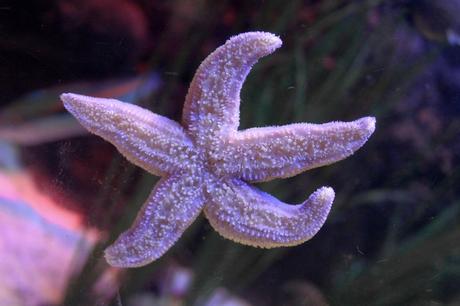 Berlin Wall Memorial--Also apart of the city guide hop on and off bus!  Which is good for 48 hours like London's.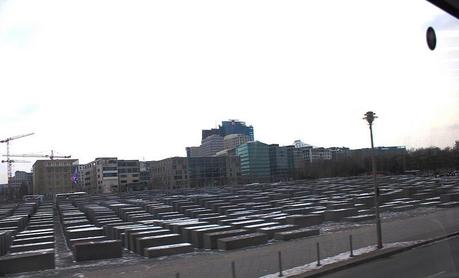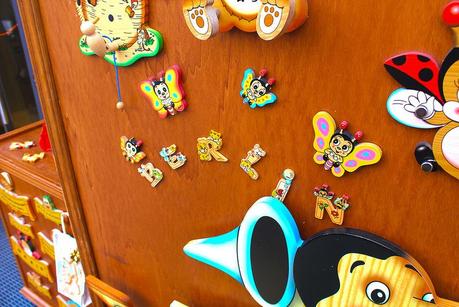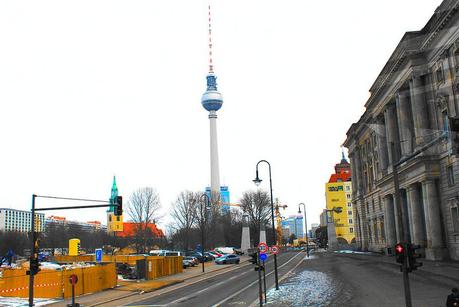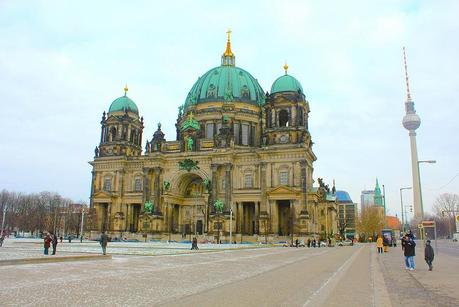 Inside this tower is a revolving restaurant! Someday!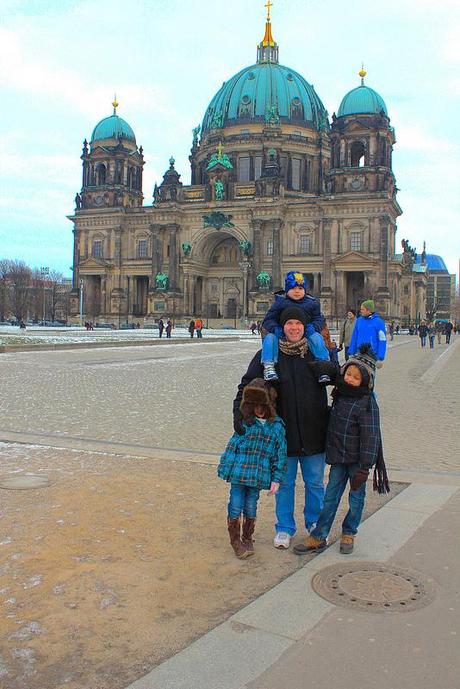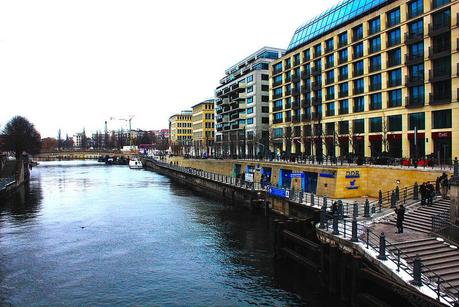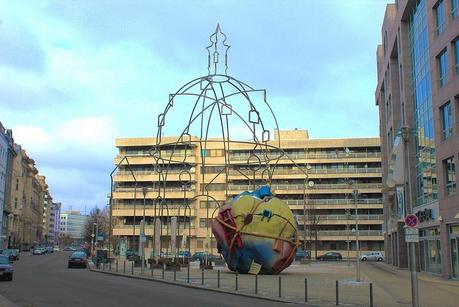 Check out my Flickr page, easily accessible from my sidebar for more pictures!!!!


Dunkin Donuts! How can I forgot!!! They are all over Berlin!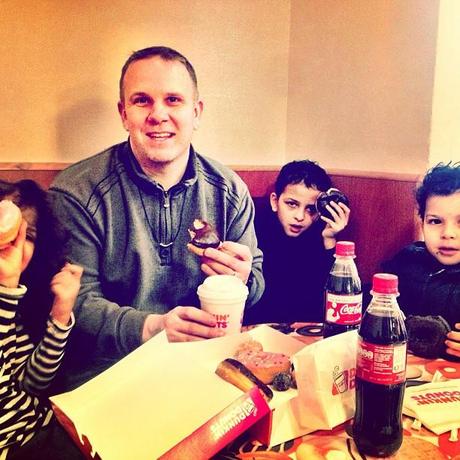 Oh and we also ate at a Mediterranean restaurant across the street from our apartment Called Mediterranean Kuche!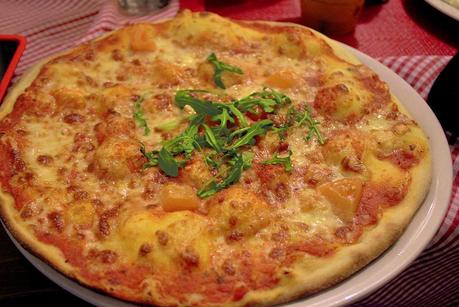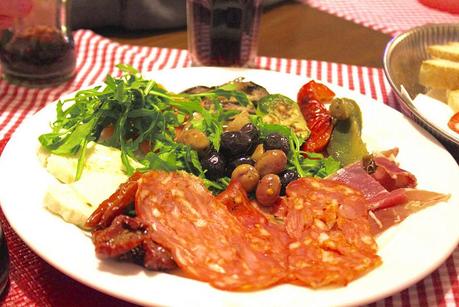 We LOVE Berlin and it gets better with each visit!!! So go as many times as you can!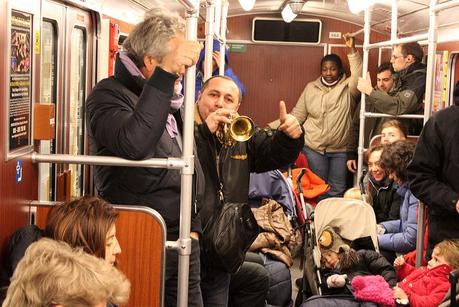 Also Grumpy kid on a bus:-)