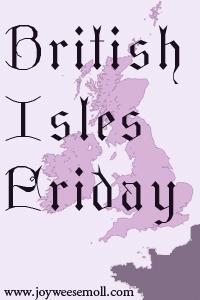 Welcome to British Isles Friday! British Isles Friday is a weekly event for sharing all things British — reviews, photos, opinions, trip reports, guides, links, resources, personal stories, interviews, and research posts. Join us each Friday to link your British-themed content and to see what others have to share. The link list is at the bottom of this post. Pour a cup of tea or lift a pint and join our link party!
---
After a walk along the Thames, lunch on the site of the Grecian Coffeehouse, and a visit to Twinings tea shop, we visited the Benjamin Franklin House in London. This is the only house in the world where Benjamin Franklin lived that still exists today.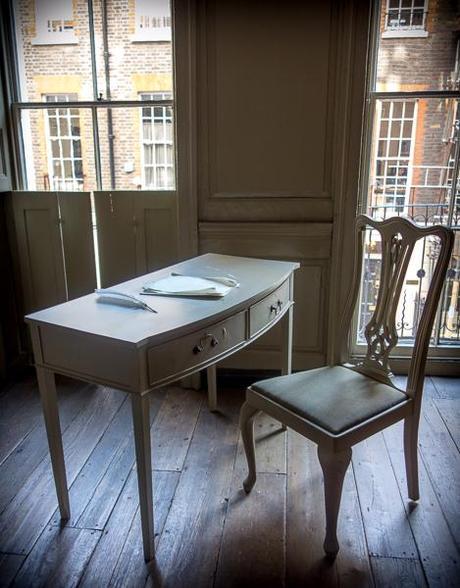 Rather than a museum, the Benjamin Franklin House is presented as a kind of performance art.
We didn't learn much since we read about Benjamin Franklin's time in London in Walter Isaacson's biography. But, it was cool to be in rooms where Franklin lived, drank tea, wrote letters, experimented, designed, plotted, and operated what many call the first American embassy.
A couple of weeks ago, we got a kick out of the Secrets of the Dead episode that investigated bones from Benjamin Franklin's time discovered in the basement of this house. The full episode is available on-line, if you missed it. We knew the story from our visit, but the dramatization added life to a story of early medicine, grave-robbing, and life in 18th century London.
After our visit to Benjamin Franklin House, we took another walk to a place that also likely experienced Franklin's footsteps. St. James's Park has been open to the public since the days of Charles II and is the nearest green space to the Benjamin Franklin House.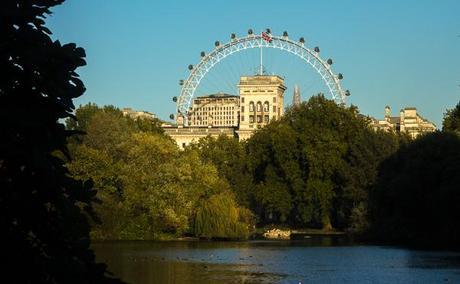 Neither the London Eye or the building housing the Foreign and Commonwealth Office would have been part of Benjamin Franklin's view from St. James's Park.
On the way back from the park, we walked along the Palace at Westminster and managed to catch the tower that houses Big Ben at a moment of beautiful light.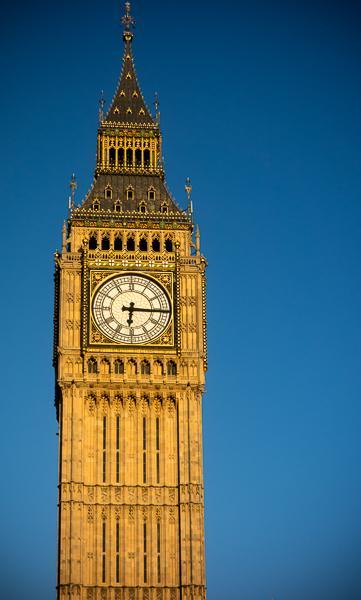 This tower is such an iconic piece of London that it's hard to believe that Benjamin Franklin never saw it. The Palace of Westminster where Franklin spoke before Parliament burned down in 1834. What we see today is a Victorian building in Gothic style.
Our supper that night came from a street-side stall selling wraps. The plaque on the side of the building said that Rudyard Kipling once lived there. You find history everywhere in London!
More photos from this day and previous ones of our trip are available on my Flickr photostream.