Benjamin Clementine – Well I'm breaking away from my established pattern of keeping on niche here!  Music though is a very important part of who I am and what I am about.
Whether its the style, the tune or the lyrics – alone or all together, music is an art form, self expression that resonates with many.  Benjamin Clementine is one of those artists that oozes talent, drawing his own influences from many artists I already admire.
At 27, he's just walked away with the Mercury Music Prize and been proclaimed ' the future sound of London'.
Rolling Stone magazine best described his sound as "Nina Simone's brother steps into an elegant French café, sits down at the piano and tears open a vein."
I first saw Benjamin Clementine back in late 2013 following seeing his TV debut on the Jools Holland.  Immediately struck by his unique sound, passion and presence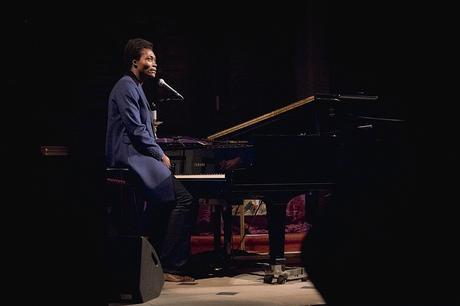 Getting tickets for last weeks performance at St George's Church in Brighton was something I was certainly looking forward to.  The stunning album 'At Least For Now' had been a regular feature on my itunes playlist from the day it was released.
Seeing it performed, along with other tunes I was now familiar with, was going to be a treat.  Quite a contrast to his first performance I saw at The South Bank, where Clementine's performance was greeted by a standing ovation and an audience asking for more.
To which the quietly spoken performer confessed "No thats it – thats all I have.  I've only released an EP!
Thursday night didn't disappoint, far from it, it was amazing!  Yes, the audience did seem somewhat 'new converts' no doubt gained from the success of the album and the Mercury nomination, but the setting was perfect.  Some of the best performances I have seen have been ones held within the setting of a church.
When you consider the range of gigs I have had the pleasure to see and photograph, from Tina Turner, Robbie Williams, Oasis, Prodigy, Pulp, The Who, Paul Weller, from the legendary 100 Club to Knebworth.  This Thursday night in Brighton is up there as one of the best!
Myself and Andrea went along ….as punters, rather than in past times when I have attended gigs as an official photographer.  Equipped with oneFuji XT-1 camera and one lens, I was seriously under lensed.  Vantage points weren't great but just the fact of being there and dropping a few frames was great!
Maybe next time, I will do my home work and apply through the right channels for the photo pass. I do hope the next time comes round soon!
Thursday was a first for me, for my audience participation… I made my debut heckling, at the opportune moment he retook the stage for his encore!
Having seen a recent performance of his on French TV, where he performed 'River Man' by legend Nick Drake.  I felt now was the time for the request, he is one of the few people to ever do this song justice.
He kindly obliged, leaving his drummer to sit this one out :-)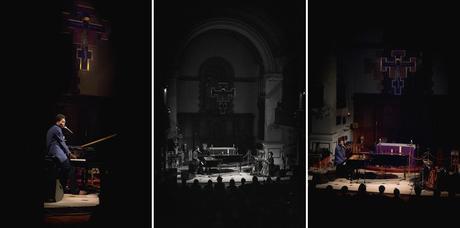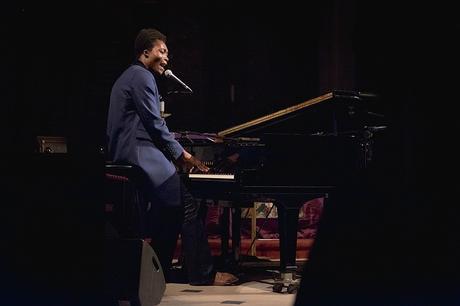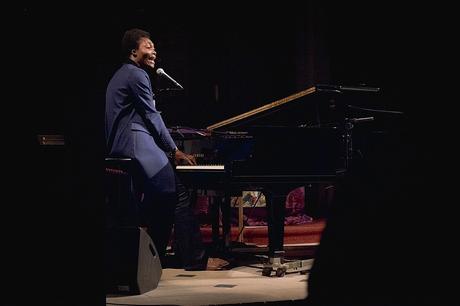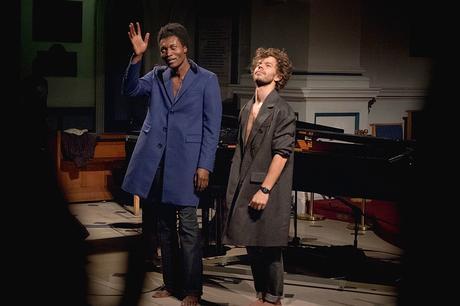 …more of our Dorset Wedding Venues
08/12/2015
By

Linus Moran
Leave a comment
Facebook
share
Twitter
tweet
Google+
share

About the author
Hi I'm Linus, a Dorset Wedding Photographer offering Documentary Wedding Photography and portraiture throughout Southern England and the UK. I aim to capture your decisive moments unobtrusively as an observer, leaving you at ease to relax, have fun & enjoy your guests!
PrevLulworth Castle Wedding preview – Katarina & Nicholas