Lately I've been thinking about Cranberries. And why not? There is plenty of reason to enjoy the benefits of this ruby-red pearl of a fruit.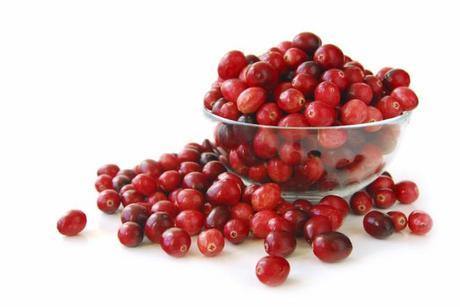 Front and center or as "secret" ingredient in your heart-healthy recipes, cranberries can provide you with benefits all year-long. Just purchase frozen cranberries or Unsweetened Cranberry Juice (unsweetened is best to control your sugar intake) – you can always sweeten with a little stevia – AND use a little creativity.
Ideas & Tips:
Frozen cranberries can be ground up in a Food Processor (or Vitamix blender) and  sweetened with stevia and lemon juice for a refreshing icy sorbet treat. And I recently found out, because of their wonderful ruby-red pigment, they are perfect for making dye-free Red Velvet Cupcakes — a recipe I got from Debbie's Sweet Organic Treats cookbook — one that contains many healthier versions of your favorite treats. Just recently I made a Cranberry Chicken BBQ sandwich* – recipe courtesy of The Cranberry Marketing Committee.
Because cranberries are naturally low in sugar and calories, they are a heart-healthy way to boost the color and flavor in your dishes. Don't let their tartness keep you from enjoying these wonderfully ruby-red  mouth popping sensations. Simply add a little sweetener to balance it out. There are many ways to sweeten without going overboard on the sugars, including the use of stevia or simply halving the amount of sugar in a baked treat.
A boost of immunity!
Cranberries contain unique flavonoids called proanthocyanidins (PACs) that can prevent bacteria such as E Coli from sticking to cell walls – thereby protecting against urinary tract infections. These PACs have a different structure than those found in other fruits. In addition, the flavonoids in cranberries help with immunity to prevent colds and flu. According to study published in the Nutrition Journal, cranberries immune-boosting effects go beyond just protection for the urinary tract.  In fact, they may even reduce cold or flu symptoms. In a placebo-controlled study with 43 adults, those who drank a low-calorie Cranberry Juice beverage had significantly higher immune response markers than those who did not.
So how am I enjoying cranberries?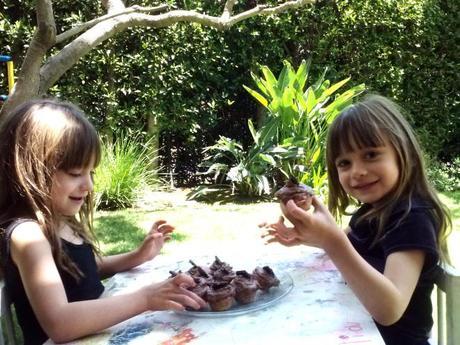 1) Cranberries are a key ingredient for these Red Velvet beauties (don't be fooled by the chocolate frosting – there's plenty of cranberry goodness inside). It was time for another "mommy & daughter" baking project.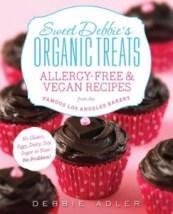 I had recently received Debbie Alder's wonderful gluten-free, allergy free
cookbook
and let my girls chose a cupcake to bake. I asked each girl separately, but these twins think alike and they both chose the
Red Velvet
made with frozen, thawed cranberries. So off to the store to purchase some frozen packages. NOTE: The frosting is "chocolate" because my girls requested that – so I added unsweetened cocoa to my cranberry-sweetened frosting and it came out chocolate-colored and delicious. Yes, chocolate and cranberries go quite well together! My girls gave these cupcakes their "twin-star approval"!! So STAY TUNED for my Book Review. : )
2) Cranberry Blogging has its Benefits! Coincidentally I received my first blog assignment and kit from The Cranberry Institute – so I'm now officially a Cranberry Bog Blogger. They sent me cranberry sauce, dry mustard and chili powder spice  along with a recipe to get me started. The result: a delicious *Cranberry BBQ Chicken Sandwich — the sauce made with cranberry sauce, dry  mustard, chili powder, molasses, garlic, onions, tomato paste, vegetable oil and vinegar — what a delightful blend of ingreds! The cranberry sauce added a pleasant tanginess for the sweet-n-savory dish I had prepared dinner that night.
3) Good things often comes in THREE's. I'll be perfecting a lower in sugar Harvest Pie recipe using a perfect blend of  apples, pears and cranberries recipe for print publication later in the year. Can't wait!! I will definitely keep you all posted. The original version I prepared for Thanksgiving last year was delicious – in fact I baked 4 Harvest pies for a Fall Fundraiser as well and it was quite the rage.